Monthly Archive: December Memb
The Royal Ontario Museum treated its Members to a private lecture on The Making of The Forbidden City. Hosted in the Signy and Cléophée Eaton Theatre, over 200 ROM Members were in attendance. Dr. Chen Shen and David Hollands – two of the many masterminds behind our current blockbuster exhibition, spent the morning walking Members though the complex and in depth process of curating an exhibition of this magnitude and exquisite nature.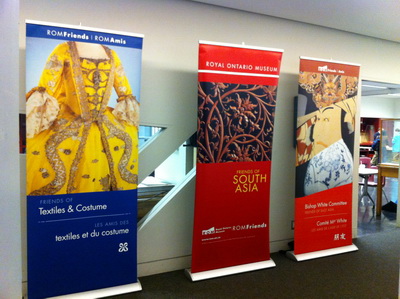 Welcome banners for Friends Groups
The ROM and Citizenship and Immigration Canada hosted a citizenship ceremony during Citizenship Week on Monday, October 15, 2012, in the Samuel Hall/Currelly Gallery followed by a reception in Bronfman Hall. For the event, which was the first held at the ROM since the year 2000, the ROM and Citizenship and Immigration Canada delivered citizenship for 60 new Canadians.