Monthly Archive: January 2020
Posted:
January 21, 2020 - 12:04
, by
Diana Lu
January 25, 2020, marks the beginning of the Year of the Rat 鼠, the first animal in the Chinese zodiac. The Chinese character shu 鼠can refer to both the rat or mouse. In the traditional Chinese calendar, each year bears an animal zodiac symbol. People born in a specific year are thought to have attributes of that year's animal.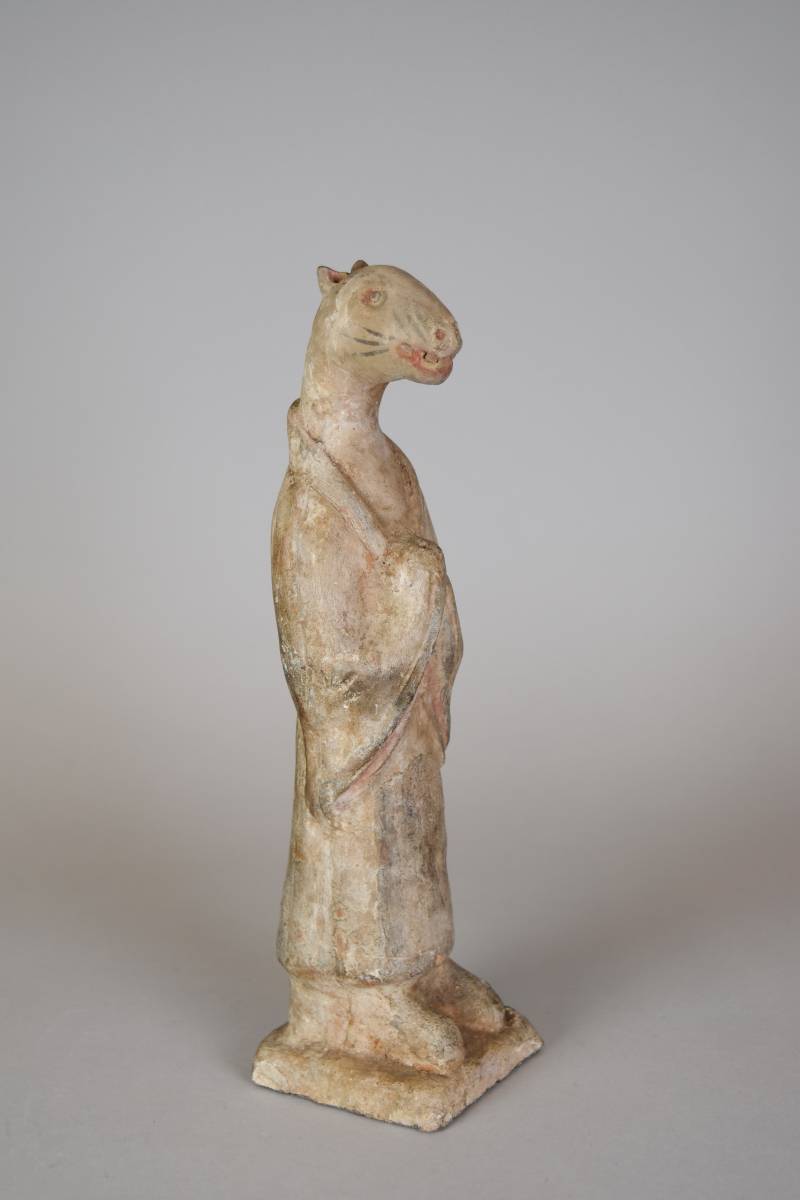 Burial figure of a calendrical rat, China, moulded earthenware, Han Dynasty, 206 BC-220 AD, 24.8 × 6.9 cm
Posted:
January 17, 2020 - 08:00
, by
ROM
Inna lillahi wa inna ilayhi raji'un
The above Arabic phrase is derived from the Qur'an (2:156), the Holy Book of all Muslims, which translates as 'Indeed, to God we belong and to God we shall return.' It is commonly recited by Muslims across the world upon hearing news that a person has died.
Posted:
January 10, 2020 - 14:26
, by
Diana Lu
Art & Culture Internship Program