Monthly Archive: December Weap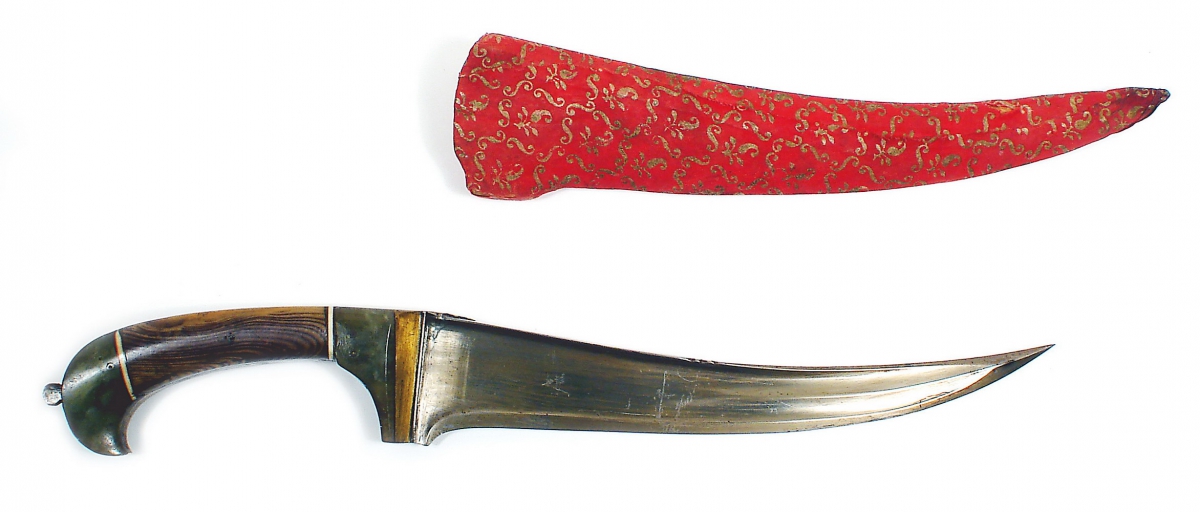 Pesh Kabz daggar with sheath. Steel, jade, stone, water buffalo horn, fabric. 19th century India. 948.1.256a-b. The Collection of the First Lord Kitchener. Currently part of the South Asian Study Collection in the ROM's Education Department.
Written by Aruna Panday, Ph.D Candidate York University, Co-Chair Friends of South Asia, Department of World Cultures Intern.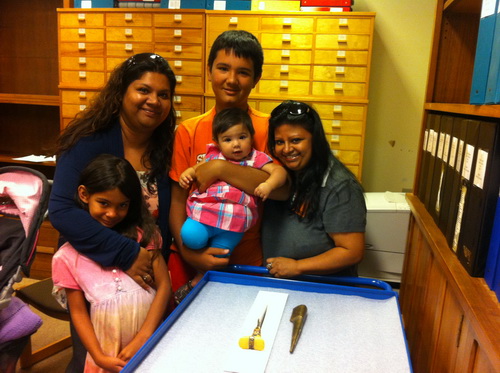 Sophia Chowdhury (far right) with her sister Meena (second in from left) and the next generation: Aneesa (far left), Zakary (centre), and baby Anarah. In the ROM's curatorial area with the dagger, August, 14 2014. Photo Deepali Dewan, posted with permission of the family.