The ROM Youth Cabinet (YC) is a culturally diverse and integrated group of Indigenous and non-Indigenous youth between the ages of 16-21 years old from Toronto and the Greater Toronto Area. The YC is facilitated by an Indigenous young professional, and uses an Indigenous framework and a for-youth-by-youth philosophy to provide members with the tools they need to build leadership skills, explore their community, and tell their stories. Each year, members collaborate on a culminating youth-centred and ROM-focused project that cultivates the members' communication, leadership, and technical skills.
Projects
Stories on Wattpad (2017 & 2018)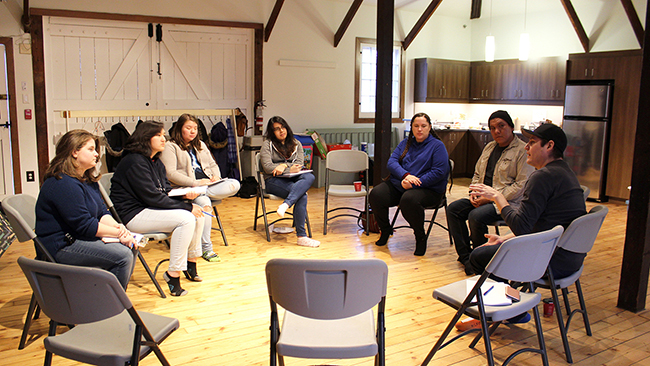 YC members published poems and stories on the storytelling platform Wattpad, in an anthology titled The Journey: Friday Nights at the Museum. The writings were inspired by the Daphne Cockwell Gallery dedicated to First Peoples art & culture and the members' individual connections to ancestral objects in the gallery.
In 2017, this project was completed with support from Indigenous community members Monique Mojica (embodied storyteller and Artistic Director of Chocolate Woman Collective from the Kuna and Rappahannock Nations), Ernie Sandy (Anishinaabeg knowledge keeper and storyteller), and Tyler Pennock (Cree/Métis writer). YC members collaborated in multiple sessions and experiences to spark their imagination and craft their writings.
In 2018, YC members were inspired by their experiences working with Nimkii Osawamick (Champion Hoop Dancer from Wikwemikong), Lindy Kinoshameg (Prairie Chicken Dancer from Wikwemikong), Monique Mojica, Mitch Tambo (Australian musician), and Taqralik Partridge (Inuit poet and spoken word artist).
Read the poems and stories on Wattpad.
Videos with Regent Park Focus Youth Media Arts Centre (2016)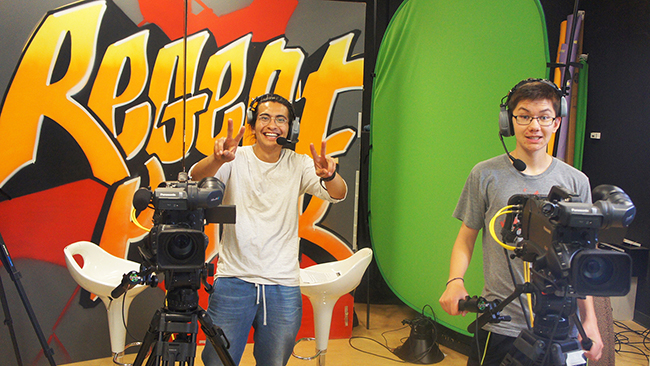 In partnership with Regent Park Focus Youth Media Arts Centre, YC members created videos for Regent Park TV focused on social justice issues and areas of interest as defined by the youth, and how those issues and interests connect to the ROM staff, programs, collections, and exhibitions.
View the videos in the "Youth at the ROM" YouTube playlist.
Interested in joining the ROM Youth Cabinet?
Please visit the recruitment page for more information.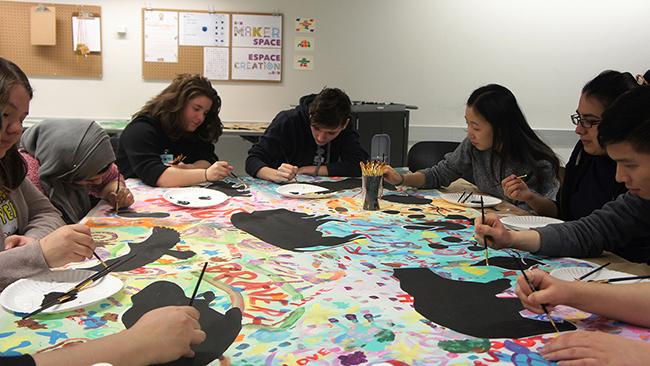 Learn More
Press Release: Royal Ontario Museum Youth Cabinet Connects to Readers Worldwide Through Wattpad