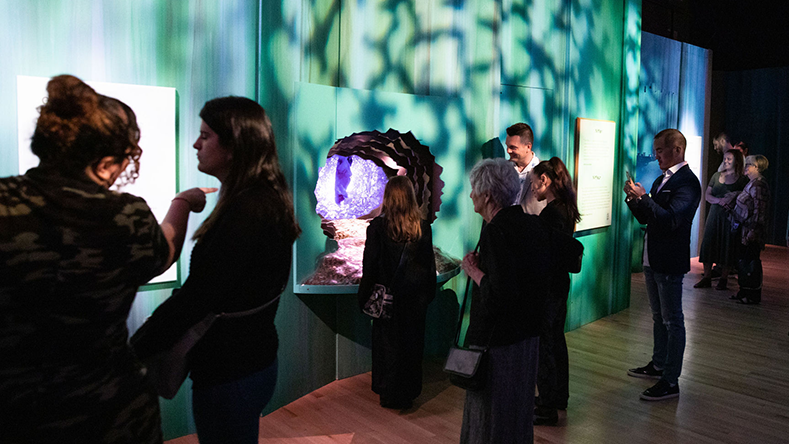 As one of Canada's essential destinations, ROM provides an unrivalled platform for companies to meet their marketing, community investment and corporate social responsibility objectives.
Welcoming close to 1.4 million visitors in a typical year, ROM plays an important role by producing a number of world-class exhibitions, insightful and educational programs for families, schools and the general public that reflect the changing face of Toronto and Canada.
Thanks to generous corporate support, ROM is able to continue to provide these important programs while delivering a strong return on investment to its partners. We pride ourselves on developing gold standard partnerships that are customized to meet a company's exact objectives.
ROM works closely with its partners to develop innovative partnerships that achieve extraordinary results by:
Enhancing your business profile by aligning with one of Canada's leading arts organizations
Connecting with target audiences
Providing unique experiences for customers, clients, and employees
Building important business relationships
Activating multi-channel opportunities that include prominent branding on ROM marketing and communication materials, superior client entertaining, and employee engagement
Developing effective activations and leveraging opportunities that keep your company front and centre with our visitors, loyal members, and patrons
Dedicated account executive support
Learn more about Corporate Membership and Partnership Opportunities.
For more information on corporate partnerships, please contact Sara Zerehi at 416.586.5546 or saraz@rom.on.ca.