One of the city's most creative and diverse day camps for 79 years, we offer an exciting array of fun, activity-based programs inspired by our world-class Museum!
This Saturday version of our popular Summer Club program provides supervised, hands-on educational activities, art projects, science experiments, and more. ROM's fascinating galleries, authentic objects and outstanding professional staff guarantee that your camp experience will be hard to beat! Every fall, winter and spring children will enjoy eight Saturdays of fun-filled, educational adventures in ROM's inspiring galleries.
In addition to our popular morning classes, we offer afternoon and full-day classes.
Combine a morning class and an afternoon class to make a full day.
Register for full day in the same session and receive $40 off per child.
Saturday Club Session Dates
Spring 2023: Saturdays, April 15 - June 10, 2023 (Excludes May 20), (8 weeks)
For program updates join our email list.
---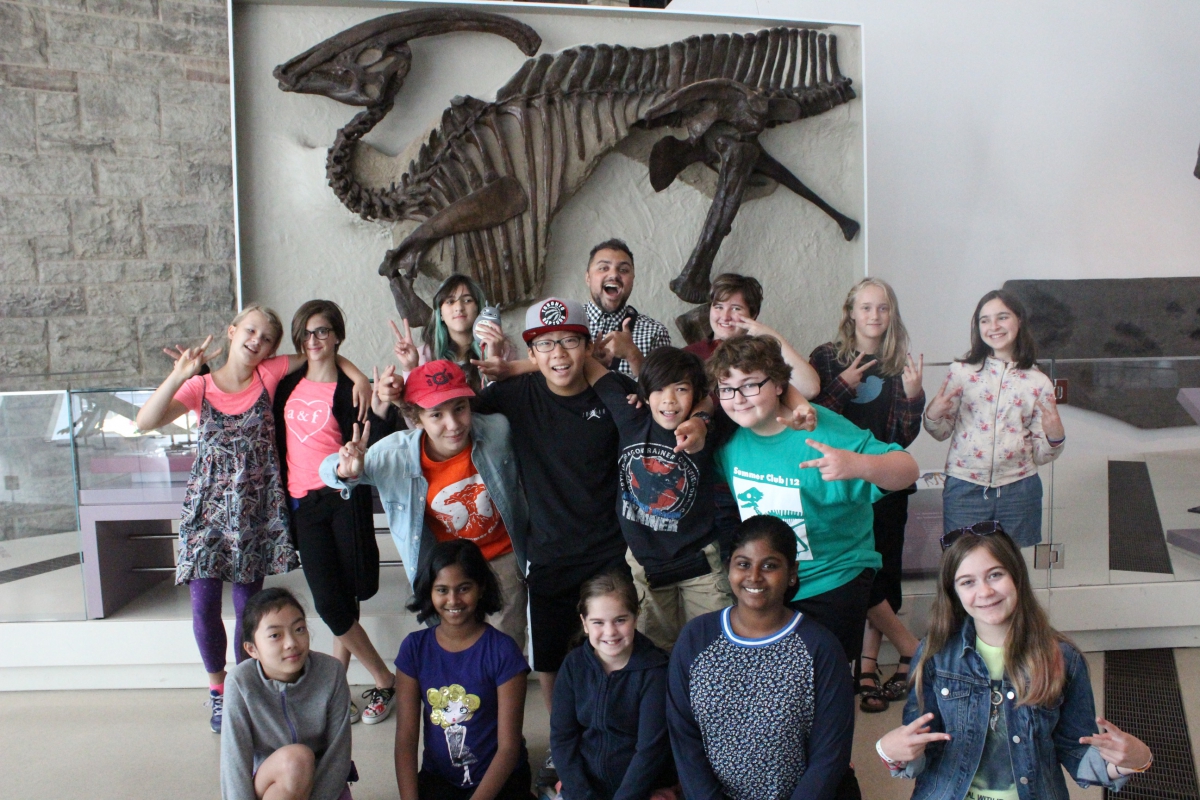 "Seeing instructors that have returned from prior years. It is great to see the familiar faces but also shows they enjoy being there."
"My daughter has been attending since 2008 and we've never been disappointed."
"I am very nervous to leave my child when I don't know the staff. I felt instantly comfortable due to the quality of the staff, the number of staff on site and the excellent level of organization."
"My daughter loved the staff at the camp. All the counsellors were always courteous, helpful and pleasant."
ROMKids Saturday Club is generously supported by the ROM's Children's Program Fund and the Philip and Berthe Morton Foundation.
ROM Children's & Family programs aim to be accessible to all participants, regardless of their learning styles or abilities and we offer upon request a variety of communication supports and accessible formats. To discuss your specific learning needs or to request accommodations, please call us at 416.586.5797, or email programs@rom.on.ca with at least three weeks advance notice. Our staff will work with you to deliver a one-of-a-kind experience.
---
Date & Time
Saturdays in the fall, winter and spring
Contact
@ROMKids
416.586.5797 x1
programs@rom.on.ca
---
ROM Membership
Membership gives you year-long VIP access to galleries and exhibitions, discounts, advance booking opportunities and more. Join today.