Veni, Vidi, Vici - A Weekend to Remember
Posted: June 25, 2013 - 14:07 , by
ROM
By Natasha Ali & Lindsay Britton
We're student interns working in the Centre of Ancient Cultures this summer. This month we had a chance to see what really goes on behind the scenes in the build-up to public events at the ROM, when we took part in Ancient Rome and Greece Weekend on June 15th & 16th.
In Advance
In preparation for the weekend, we helped Kate Cooper create two small temporary display for the Greek and Roman galleries. We began with very definite ideas of how we imagined the displays to look, but soon realized that it takes more than just a good sense of direction to make a great display.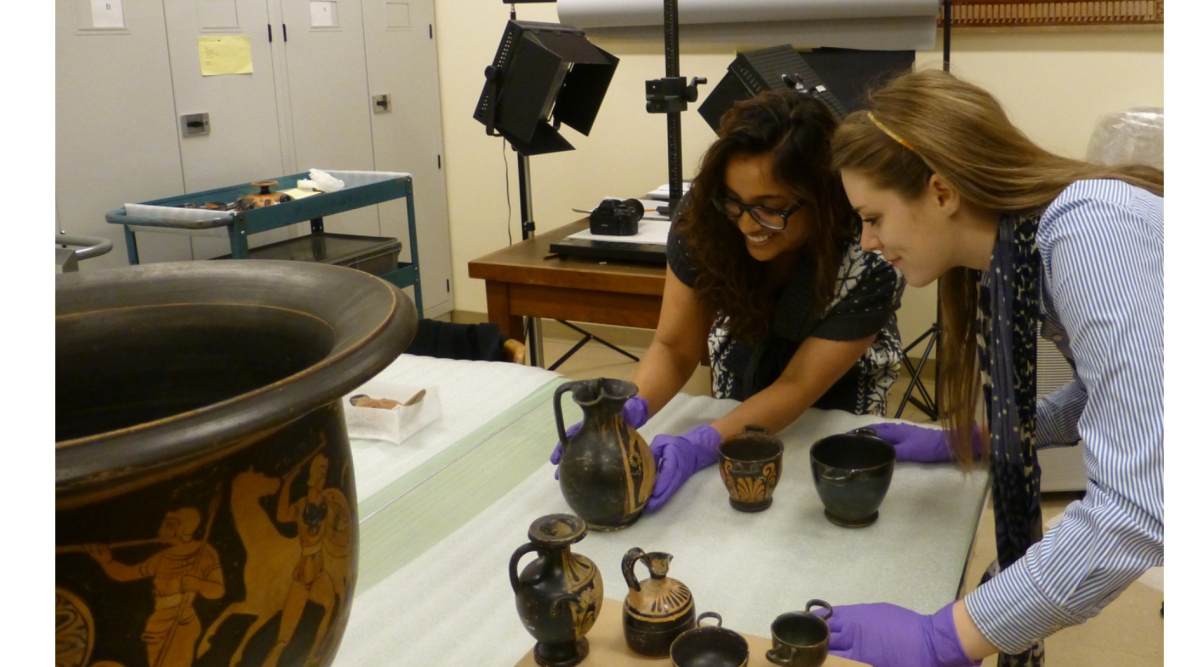 During our crash-course in curation, we learned that the success of an exhibit relies on stepping into the shoes of a museum visitor. We soon found ourselves asking "Does this work for everyone?" "Is our message clear?" "Is the display coherent?" Some of our favourite objects very quickly fell by the way-side as we learned to think critically about how these displays would work. The final displays, which are now up on the third floor entrance to the Roman gallery, feature items from the ROM's vaults and promote a healthy scepticism in the viewer by asking questions which still puzzle experts. See Kate's blog for more details.
On the Day
When it came to the weekend itself, there were lots of activities for all ages taking place in the Level 3 Greek & Roman galleries and in Currelly Gallery on the main floor of the museum. One of our duties was to help children write their name in Ancient Greek, and their age (and even their date of birth if they were up for it) in Roman Numerals – harder than you might think!
In Currelly Gallery brave souls could join the Roman army, swearing an oath ad mortem – to the death. Instructed by the legion commander these 'new recruits' were drilled in marching up and down and learnt just what it takes to become a Roman soldier.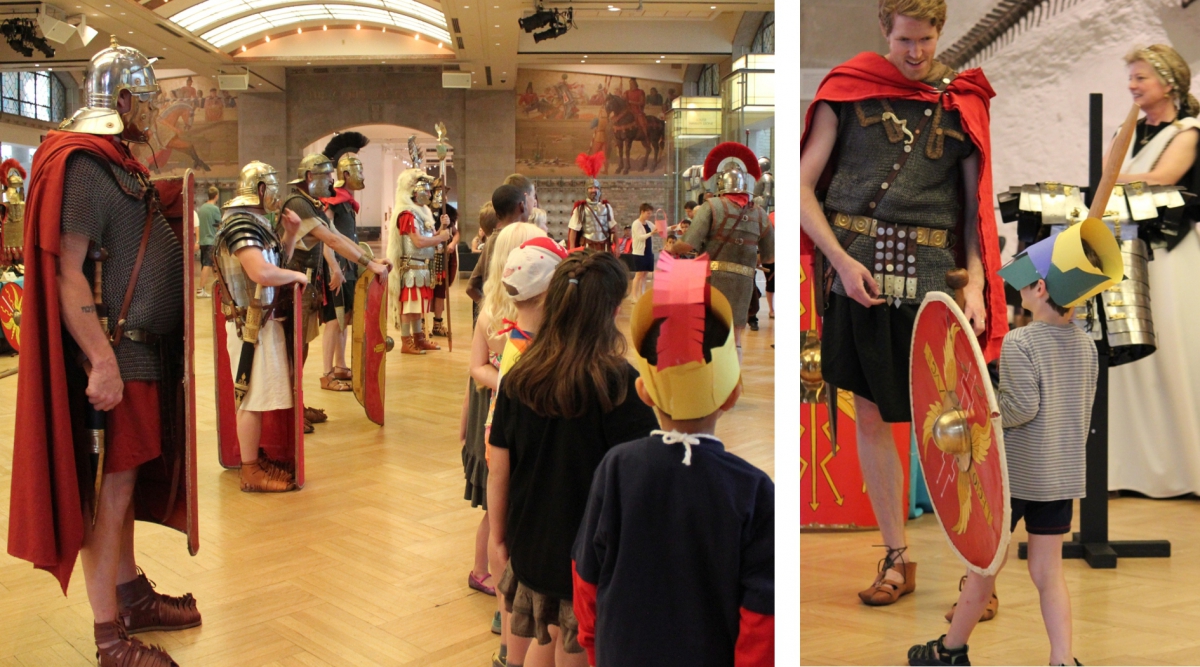 While the Roman legionaries worked hard to find strong recruits, the blacksmith hammered away, toiling tirelessly over the soldier's armour. Children also tried their hand at 'smithing' by making their own helmets (out of card).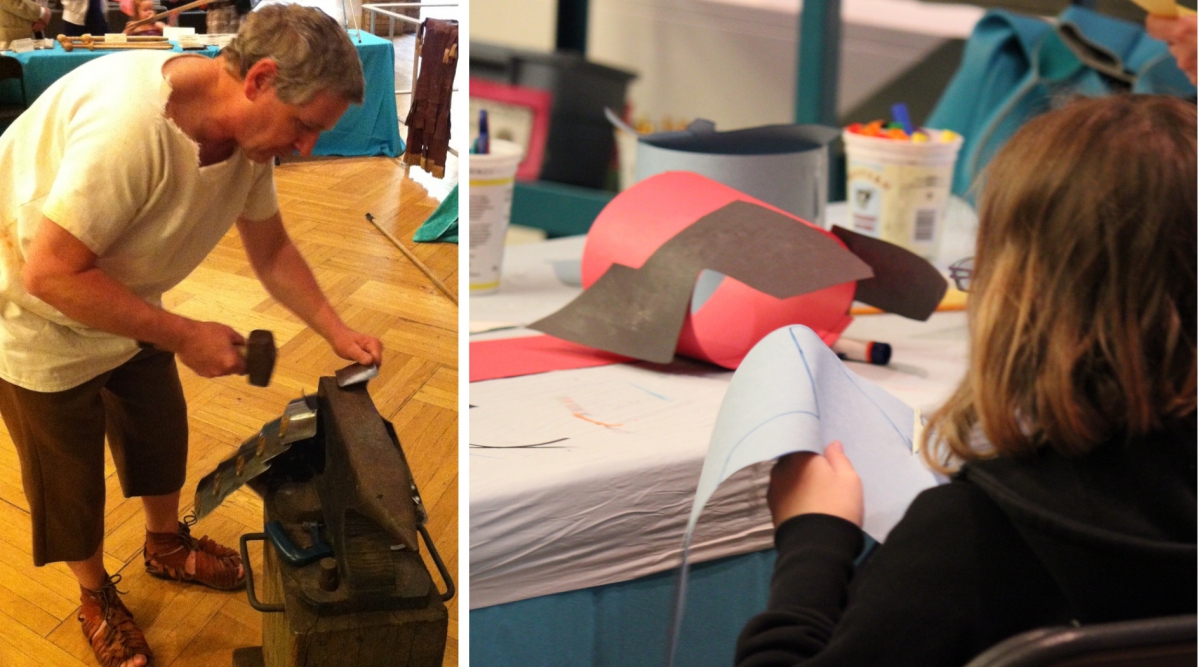 Up in the Greek and Roman Galleries, kids and their parents were introduced to the world of preservation and scholarship within the ancient Mediterranean. ROM curators introduced visitors to the ancient artefacts that they specialise in. Kate Cooper talked about how ancient Greek pots (in this case bottles for perfumed oil) were made and used more than two and half thousand years ago. Paul Denis explained how and why ancient coins were made, using examples from ancient Greece and Rome, and discussed how they related to modern coinage.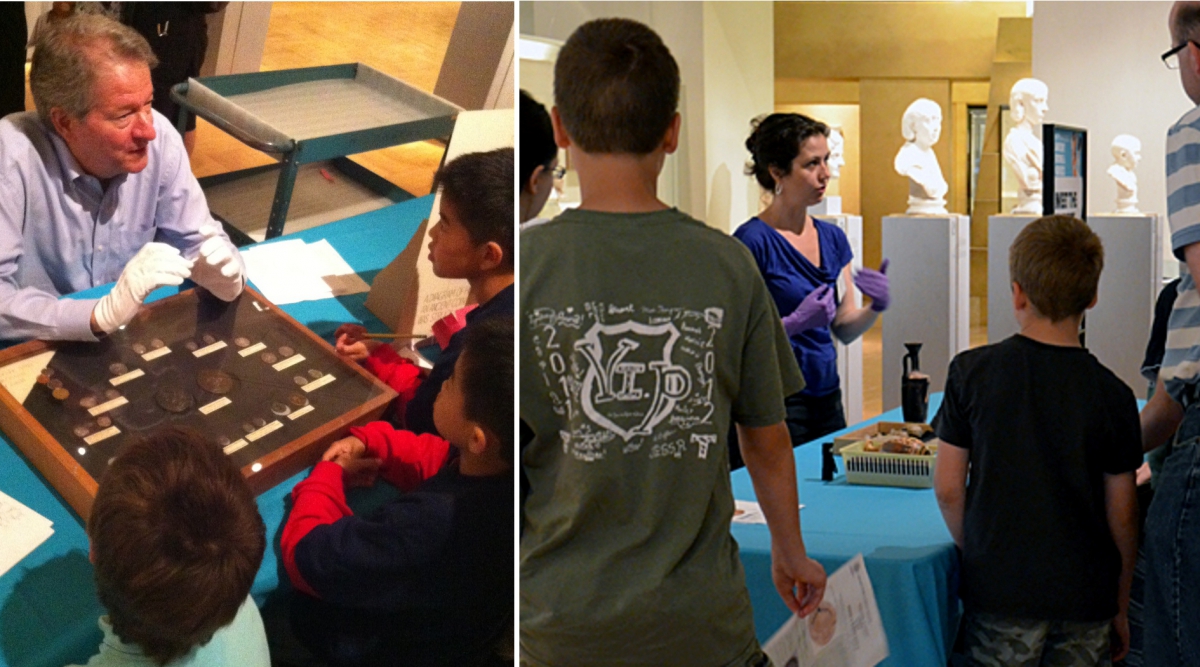 ROM conservators Laura Lipscei and Susan Stock displayed some of the different materials used to build a Roman house. A computer puzzle and replica wall painting helped visitors understand how these objects were created, and how they have been conserved.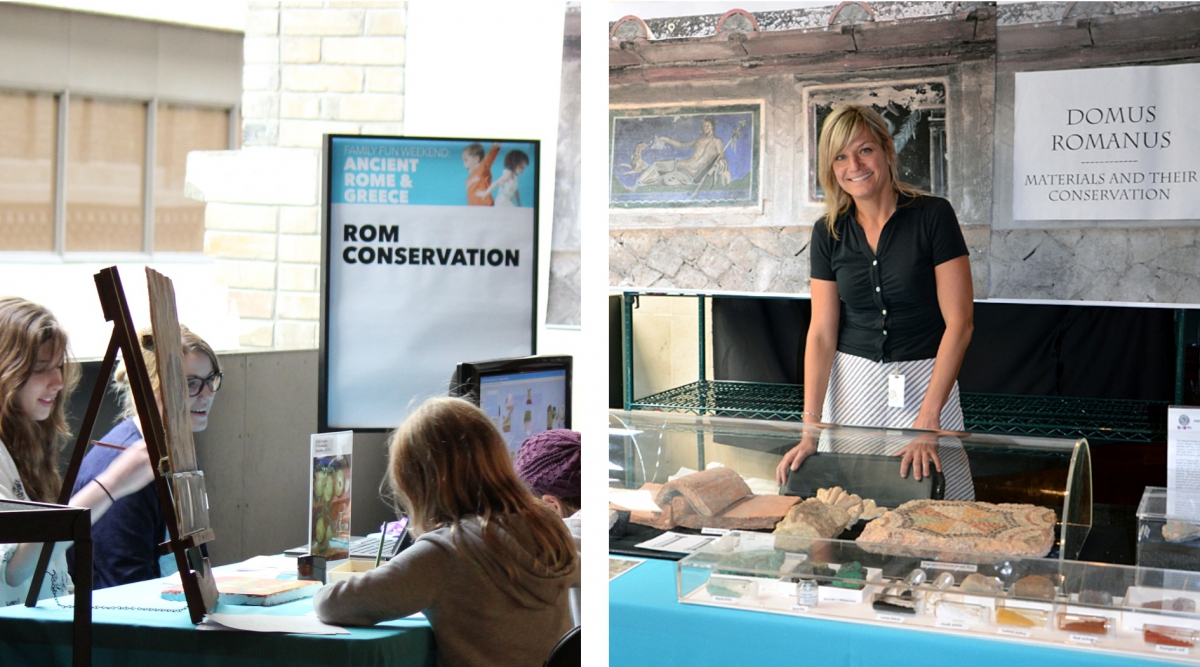 There were lots more craft activities, including making lucky Roman amulets and mosaics inspired by the huge mosaics on display in the Byzantine gallery. You could even create your own Minoan headdress.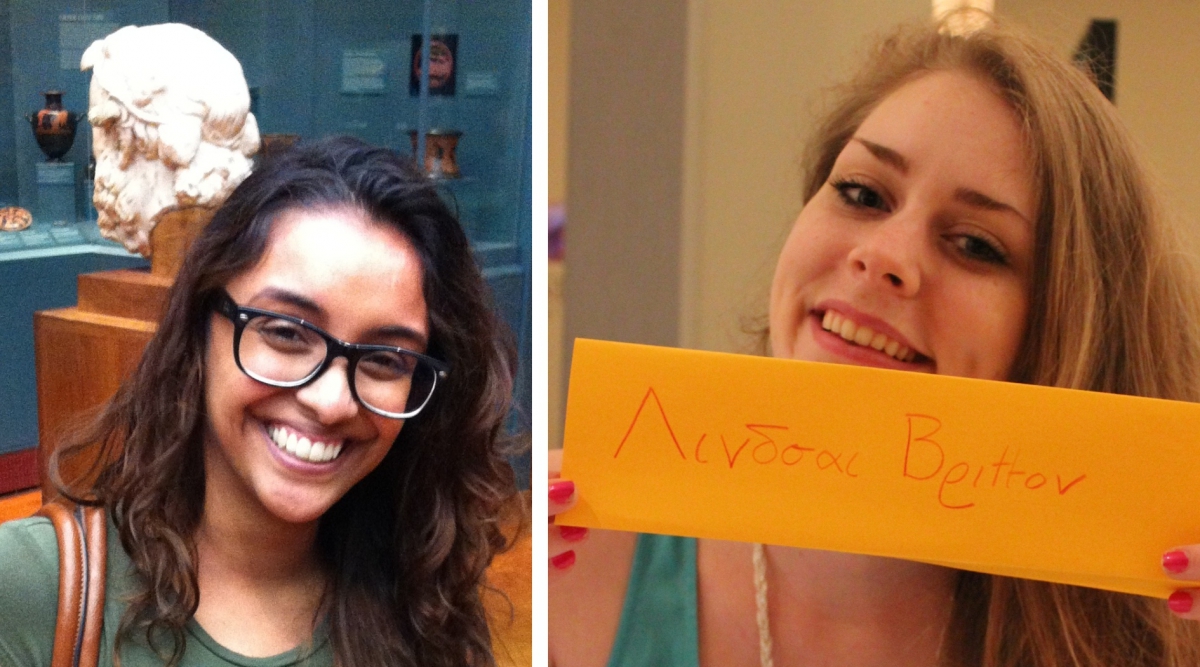 What were the most memorable moments of the weekend for us?
Lindsay: Scoring a bullseye while trying archery supervised by the 'Archers of Dura Europos' (otherwise known as the Hart House Archery Club).
Natasha: One of the parents came back to the writing table to show us the helmet her son made downstairs after seeing us. It was covered with Roman numerals and his name in Greek. It was really nice to know that children were excited about what we were teaching them.
To see what we'll be up to next follow us on twitter @ROMAncient
Photographs by K. Ing, N. Ali, L. Britton & K. Sunahara