Live @ the ROM - Ancient Greece & Rome Weekend!
Inside and outside the ROM on June 15th and 16th Ancient Greece and Rome Family Weekend is in full swing. Our galleries are full of experts - some in period clothing!
Try your hand at archery on our range
Be inspired and create something at the arts & crafts tables
Wear some replica armour and find out what it was like to be a Roman soldier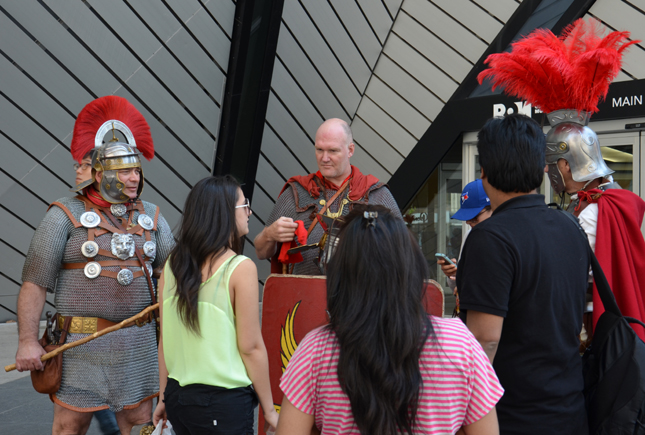 Roman army re-enactors cause quite a stir on Bloor Street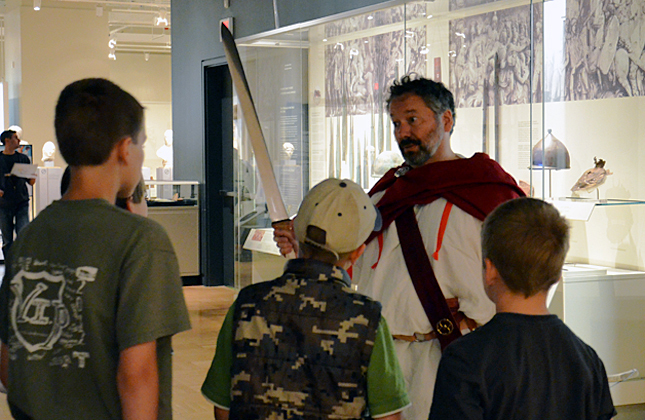 ROM Visitor: Is that sword really sharp? The ROM's Robert Mason: Yes, it is!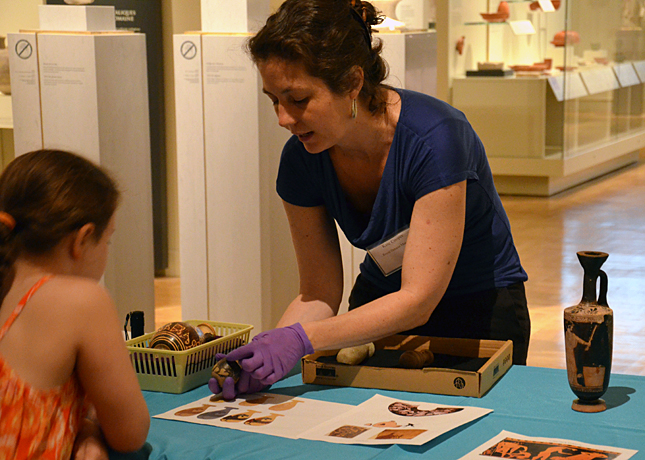 The ROM's Kate Cooper explaining how Greek pottery was made - Come and meet her in the 3rd floor galleries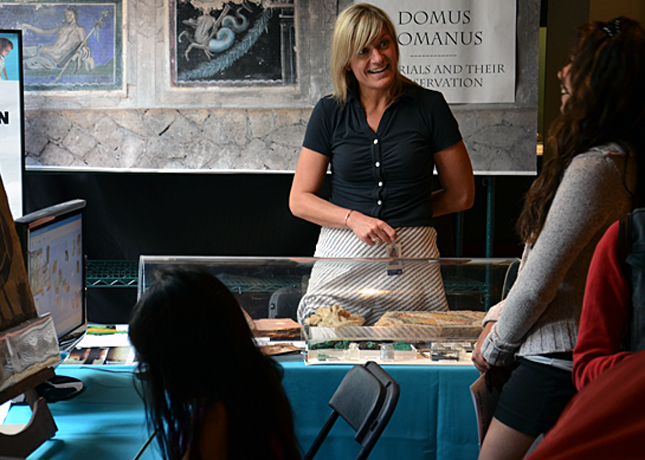 The ROM's Laura Lipcsei talking about the conservation of Greek & Roman artifacts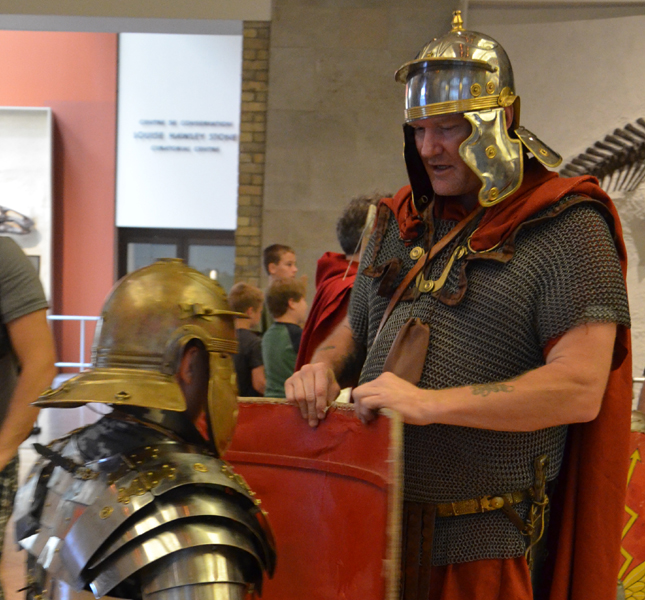 The average Roman soldier carried quite a load just in armour alone!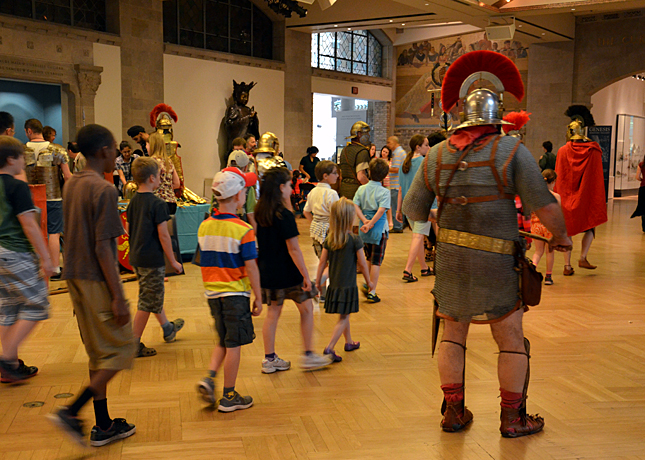 Fresh ROMan army recruits get put throught their paces in a military drill
Ancient Greece & Rome Family Weekend, last day June 16th... come join in the fun!