The LEGO Maya Pyramid that 5000 kids built
Posted: March 25, 2013 - 14:48 , by
ROM
For our March Break programming this year I wanted to mark the 50th anniversary of the excavation of an incredible ancient Maya site - Altun Ha, Belize, and introduce a whole new generation to this fascinating find. So I proposed that we build the temple pyramid out of LEGO and ask our visitors for help.
More details here:
https://www.rom.on.ca/en/blog/lego-maya-pyramid-building-for-rom-march-break
Well, we did it and had a lot of fun along the way! There were lots of dramatic crashes, but on the very last day we managed to get it done. Thanks to the 25 volunteers and 5,000 kids who helped!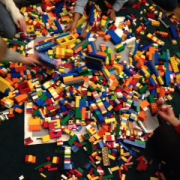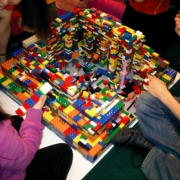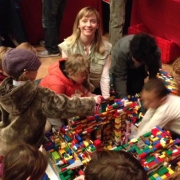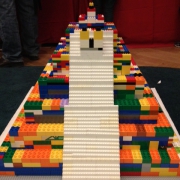 The following week, I hauled it up to my office and admired it as I did my collections work in the New World Archaeology collection room. A photographer was scheduled to shoot photogrammetric images of three ancient Peruvian ceramic vessels. After he took the ancient ceramic photos, he offered to take a few shots of the pyramid. What happenned? Well, you can interact with the results right here! If you click on the image file below you will be able to move the 3-D interactive pyramid yourself!
(As a prototype you will have to save it before it becomes interactive. I hope it works for you! Enjoy!)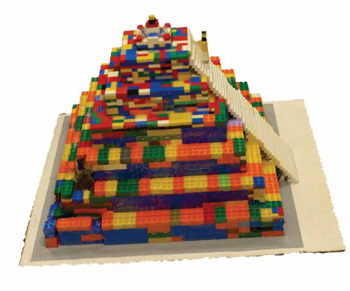 The blog that sparked this project!