LEGO Maya Pyramid building for ROM March Break
Posted: March 6, 2013 - 13:44 , by
ROM
Fifty years ago, a tinny, lurching propeller plane circled above the tropical plain of Belize about 10 kilometres in from the Caribbean coastline. Below, amid a dark patch of forest, tiny slivers of chalky, exposed limestone peeked through the canopy. For the co-pilot that day, a young ROM archaeologist named David Pendergast, it was a moment like no other. What he was seeing, what he would explore for the next 10 years, were the ruins of Altun Ha, a 2,000-year-old Maya temple pyramid site and one of the America's great archaeological treasures.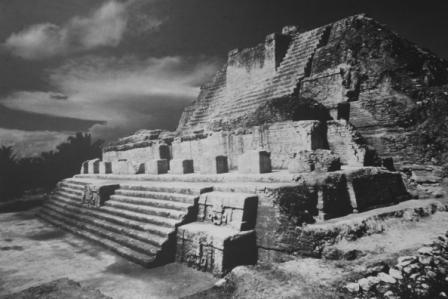 Pendergast's exhaustive excavations would ultimately yield more than 6,000 artifacts and hundreds of exquisitely carved jade objects, including the largest piece of carved archaeological jade in the western hemisphere (a chunk of solid jade, the size of a human head, carved to represent the Maya sun god Kinich Ahau). Also found were razor-sharp obsidian blades used for ritual bloodletting, highly polished hematite mirrors, gold and pearl jewellery. Pendergast's work on the site is what launched his successful career as he meticulously documented the site in three exhaustive volumes. Critical to our understanding of the ancient Maya culture, the artifacts unearthed at Altun Ha form the backbone of the ROM's impressive Maya collection. We always have Altun Ha objects on display at the ROM.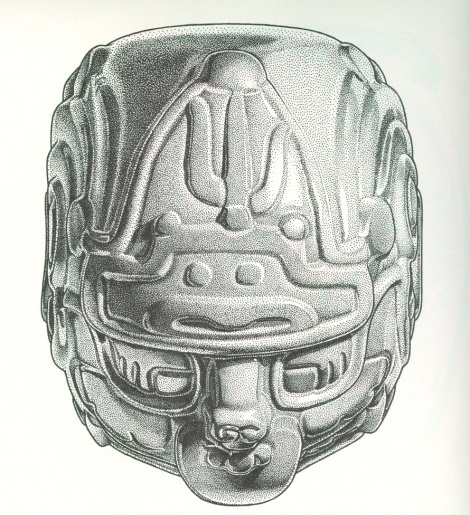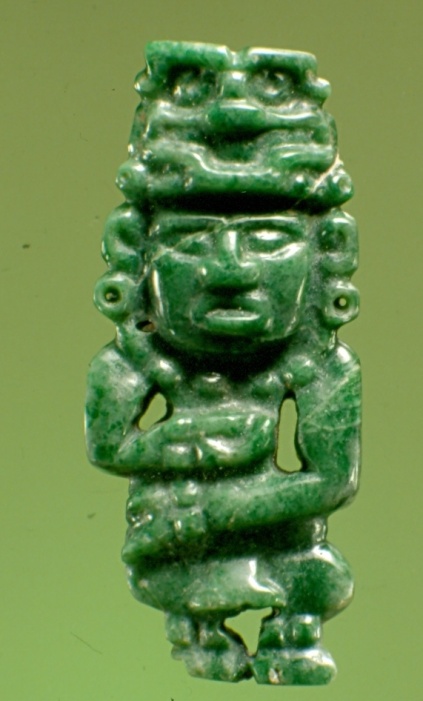 Jade head and pendant from pyramid tomb.
As the collection technician in New World archaeology, I have been fascinated by the site for years. So when programming staff sent out a call for ideas for March Break activities here at the Museum, I thought we could mark the 50th anniversary of Pendergast's discovery, and introduce a whole new generation to this fascinating find. And what better way than for a bunch of young minds and busy hands to learn the extraordinary story as they built a version of the Altun Ha pyramid. I toyed with making "bricks" from a variety of materials. Then, with some help from Martha Henderson, the Head of Membership and Sales here at the ROM, we reached out to LEGO Canada. I was thrilled when they embraced the idea and promised to send us a shipment of LEGO bricks to get the job done.
As a result, this spring school holiday, I am delighted to invite children of all ages (and parents and caregivers) to come help us in a fun and inspiring collaborative project and get a taste of our excitement about this amazing site along the way!
So please come by and see us in the ROM central Currelly Gallery, March 9-17, from 11am-4pm, and help us rediscover Altun Ha.
See the results of this epic project in the follow-up blog!