Recap: ROM Take Our Kids to Work Day
Posted: November 7, 2016 - 08:15 , by
ROM
Last week, the ROM hosted a fun-filled Take Our Kids to Work Day for thirteen Grade 9's on November 2nd. Welcomed by Dan Sibley,Chief Human Resources Officer, and Nick Bobrow, CFO & Deputy Director, Operations, the kids started the day with a couple of fun ice breaker activities to get to know each another. Next, the students engaged in an interesting and important Health & Safety presentation lead by Ellen Shaeen-Hanright (ROM OH&S).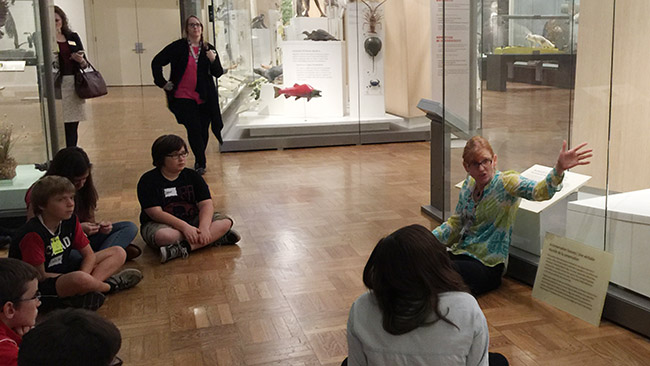 The rest of the morning was full of excitement and adventure, allowing the students to tour through different areas of the ROM, both front and back-of-house. They began in the Schad Gallery of Biodiversity, learning from Nicole Richards about her position as Gallery & Program Coordinator. Nicole discussed her job, as well as told a few great stories about different animals in the gallery. The students also got to see what the 500 gallon saltwater aquarium looks like behind the scenes, as well as watching Nicole feed the fishes. During that time, the students got to hear from one of our Preparators, Bernard Godin, about his position at the ROM.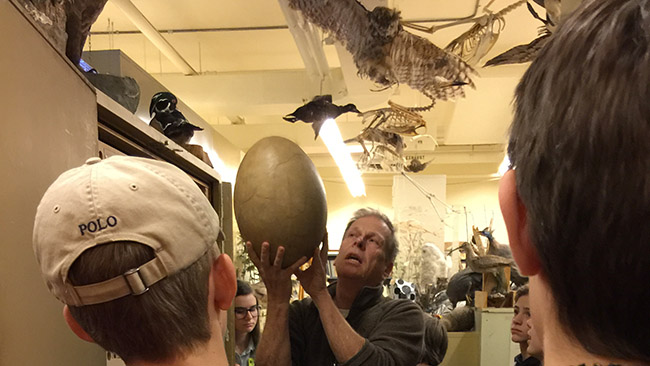 Next, the students were off to a back-of-house tour of the Entomology Department. Antonia Guidotti, Entomology Technician, spoke about her position and her love for working with all sorts of bugs! The students got to see a lot of different insects that are collected by the ROM, but not on display. Then Mark Peck, Ornithology Technician, taught the students all about his speciality – birds! They got to see amazing birds and bird eggs in their back-of-house tour and bird specimens in the ROM Gallery. Next, Bill Pratt, Technician, West Asian & Egyptian Collections, showed the students all sorts of artifacts and talked about his position at the ROM. The tour concluded with a tour of the Conservation department lead by Cathy Stewart, Laura Lipcsei, and Helen Coxon. The students got to learn about different positions in the area of conservation, and the detailed work it takes to restore ROM artifacts.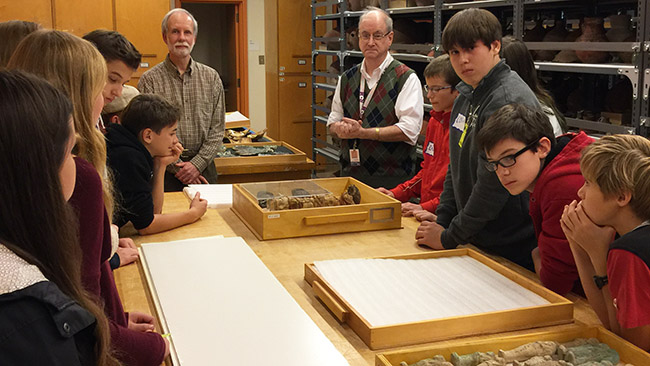 The morning ended with a well-deserved pizza lunch! We hope that everyone had a great time and learned a lot about the different and unique career options that are out there! We thank everyone who helped make the event a success!