No Cutting Corners: Canada C3 Explores our Country's Coastline
Posted: July 13, 2017 - 13:13 , by
ROM
Guest Blog written by 2017 Environmental Visual Communication student Mary Paquet
Have you ever been in a place where you knew that not many other people had ever stepped foot?
As an "ocean nation", surrounded on three sides by the longest coastline of any other country, there are nooks and crannies of our country that are yet to be experienced by many Canadians. This summer, through an exciting ocean-based expedition called Canada C3, along with an interactive hub at the ROM that connects museum visitors to this expedition, many Canadians will be able to experience the coastal landscapes of our country from another perspective, and connect the rest of us to those extraordinary places.
On June 1st, I was there for the launch of the Canada C3 expedition from Toronto's Harbourfront. This expedition is a Students On Ice initiative, and as an alumni of this program it was so thrilling to watch this expedition take off.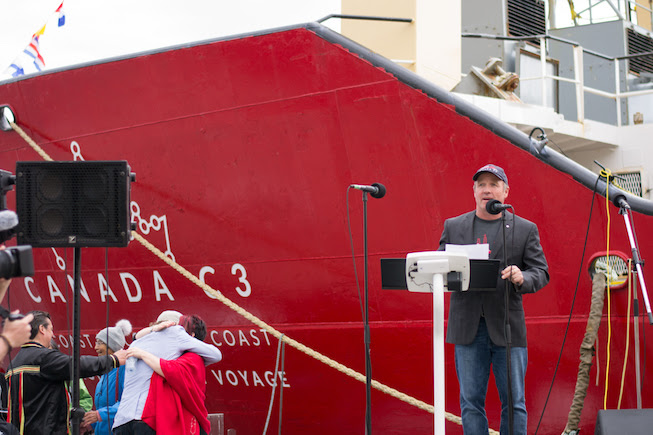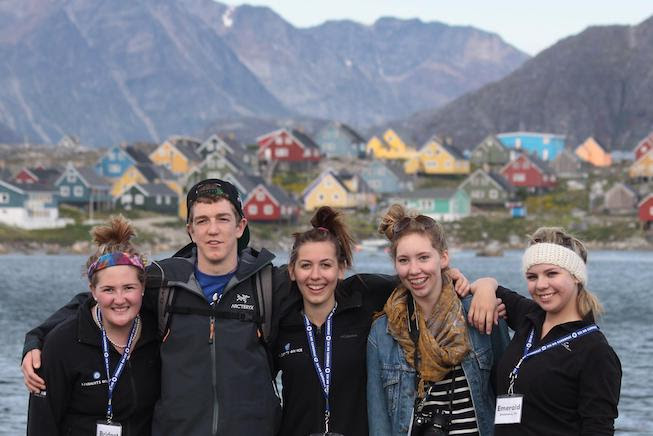 I was fortunate enough to be able to participate on a Students On Ice expedition as a high school student, and it is an experience I will always cherish. We travelled over sea, through ice, and among fjords in a range of northern landscapes. I learned about Inuit country food in the Torngat Mountains National Park, saw polar bears and caribou, and collected plants species in Nunavik that are still pressed in the journal that I brought with me on the trip. It's so exciting to me to know that so many of the C3 expedition participants this summer will get a taste of what I enjoyed with Students On Ice. The experiences they have will be so purely Canadian, and I hope that they can bring the appreciation and connections that they gain for our vast and beautiful nation back to share with the rest of Canada.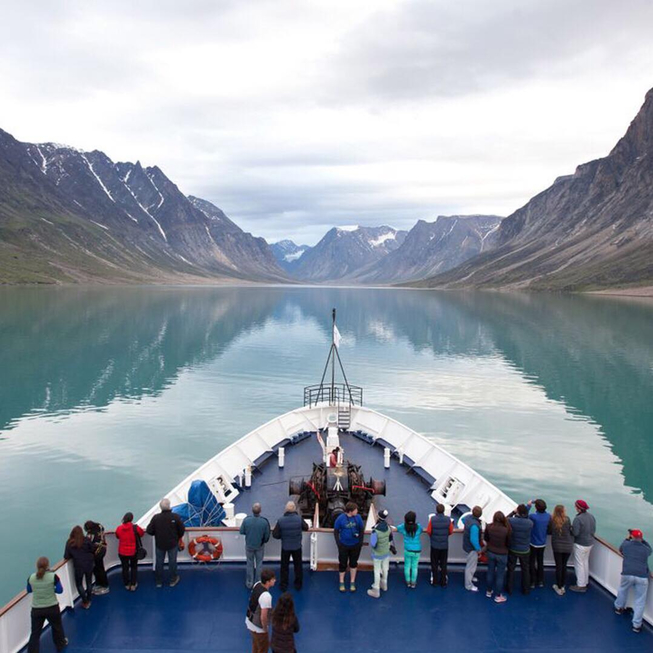 Part of the celebration of Canada's 150th anniversary of Confederation, the Canada C3 expedition is a great opportunity for Canadians to connect from coast to coast to coast. After leaving from the Great Lakes, travelling through the Gulf of St Lawerence, and sailing along the Atlantic, Arctic, and Pacific coasts, Canada C3 will showcase the many ways that water links our nation through its numerous rivers, lakes, and seas. The expedition will be engage with coastal communities along the way, and deal with topics like reconciliation, youth engagement, diversity and inclusion, and the environment of our vast country. The whole expedition will take 150 days to travel from Toronto to Victoria through the Northwest Passage, and the boat will be making more than 89 stops along the way.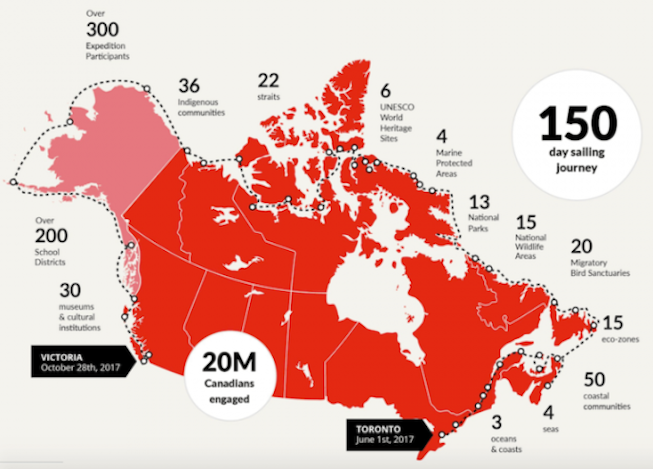 But our three coastlines - particularly in the Arctic - haven't always been so easy to explore. That's part of why this expedition is such a big deal.
Crossing through the Northwest Passage used to be considered a treacherous journey by European explorers. The Inuit people knew how to travel over the ice and land of the North, while Europeans searched for a viable shipping route between Europe and Asia for over a period of 300 years. It was only about 70 years ago that Henry Larsen was able to sail the St Roch through the Northwest Passage in one season. Previous to that, in 1845, was the infamous Franklin expedition, a less successful attempt to sail through the Northwest Passage that ended in the deaths of all 129 expedition members. In comparison, sailing through the Northwest Passage in 2017 can be done with relative ease. The feasibility of this kind of expedition is due in part to the progression of climate change and varying sea ice conditions, but also to advances in communication, mapping, and the fortifications of ice breaker ships. This is quite a different expedition than what Franklin and his men experienced in 1845. Today through the Canada C3 expedition, an incredible cross-section of Canadians including Aboriginal elders, historians, scientists, students, and artists will be showcased from all along Canada's coastlines with help from the internet and social media. The north has never been more accessible.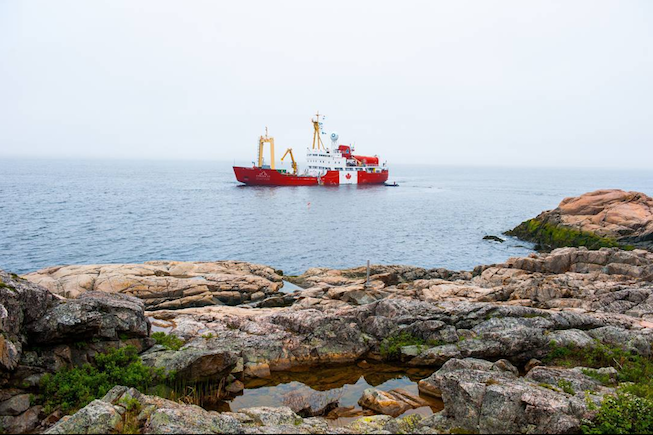 The decline of sea ice in the north is not the sole reason for the Canada C3 expedition's ability to travel through the Northwest Passage, but it certainly has contributed to it. In fact, unpredicted changes in sea ice recently resulted in the cancellation of a climate change research mission off the coast of Newfoundland. Changing sea ice patterns related to climate change have also been speculated to be the cause of the entrapment of the blue whale currently on display at the ROM. Overall annual ice coverage in the Arctic is decreasing, but its the unpredictable and dangerous conditions brought on by the ice that remains which impacts navigation of northern Canadian waters, both for human and animal traffic. Melting sea ice and dying whales can seem like a purely grim topic, but the tragedy related to the ROM's blue whale has actually given way to some incredible opportunities for research and engagement at the ROM through its blue whale exhibit, and also through the Canada C3 expedition.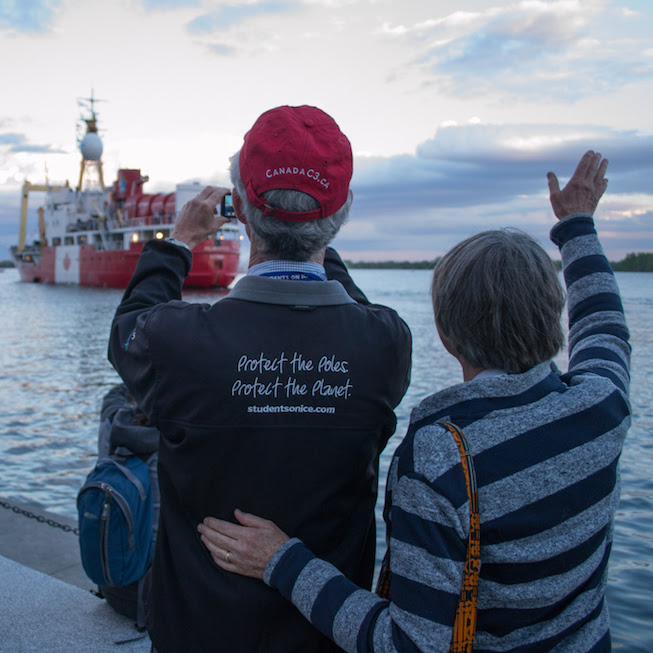 To take in the incredible experiences of the Canada C3 expedition in real time, follow the team throughout their journey on social media via @Canada_C3 on Twitter and Instagram. Better yet, visit the Canada C3 museum hub at the ROM! Until the end of the expedition in October, there are interactive touch screen maps and live webcam images from the ship for ROM visitors to engage with in the Earth Rangers Studio within the Schad Gallery of Biodiversity on Level 2. As part of our Partners in Protection programming series on July 18th and 19th, August 1st, 2nd, 15th and 16th, more activities relating to the expedition will be available, such as virtual reality headsets with immersive images, a huge floor map of the expedition pathway, and touchable Arctic specimens. Canada C3 is connecting our nation like never before, through stories, experiences, and through science.