Museum Monday with Melissa
Posted: March 16, 2015 - 11:15 , by
ROM
Categories:
None | Comments () |
Comment
This is the first in a series of Monday blog posts by Guest Blogger, Melissa Doyle!
If you've ever been to March Break at the ROM you'll know it's a magical time to visit. With so much to see and do it makes for an exciting week. This year's theme is Futurology: Adventures in Technology, Science, and Culture.
Families will love the Pop-Up Dinosaur Prep Lab. Feel like a paleontologist by learning how they find fossils and put the dinosaurs back together again. With the Natural History Mystery Quest, work alongside the ROM's experts to discover countless clues about dinosaurs as you solve the puzzle. There's also rumors that Gordo, Gertie, and Gurgle (the ROMs dinosaur mascots) will be around the Museum, so keep your eyes open.
If you're a young adult, the ROM Arcade will definitely be a favourite. It features many games including those that animate the museum's exhibits and others that were created during last summer's ROM Game Jam. https://www.rom.on.ca/en/activities-programs/programs/game-jam. Seniors may enjoy getting up close and personal with fascinating touchable items from the Natural History and World Cultures collections.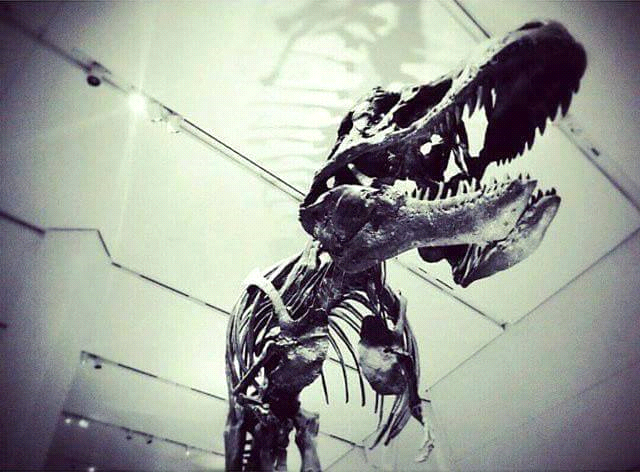 Douglas Coupland's everywhere is anywhere is anything is everything exhibition is also open. Immerse yourself in this colourful creation of words, wisdom, and thinking as if there is no box. Another great visit is to the Wildlife Photography Exhibit. It will only be up until March 22nd so be sure to catch it before it's gone.
Be sure to share all of the ROM fun with #ROMmb throughout March Break 2015 on Instagram and Twitter!
Enter special contests including shopping sprees, ROM Sleepover tickets and more!
Download Guidigo on the App Store or Google Play, for exclusive ROM March Break treasure hunts, tours, and mystery quests!
Here is a digital copy of the map with all of the activities :
https://www.rom.on.ca/sites/default/files/imce/rom-toronto_march-break-2015-map-guide.pdf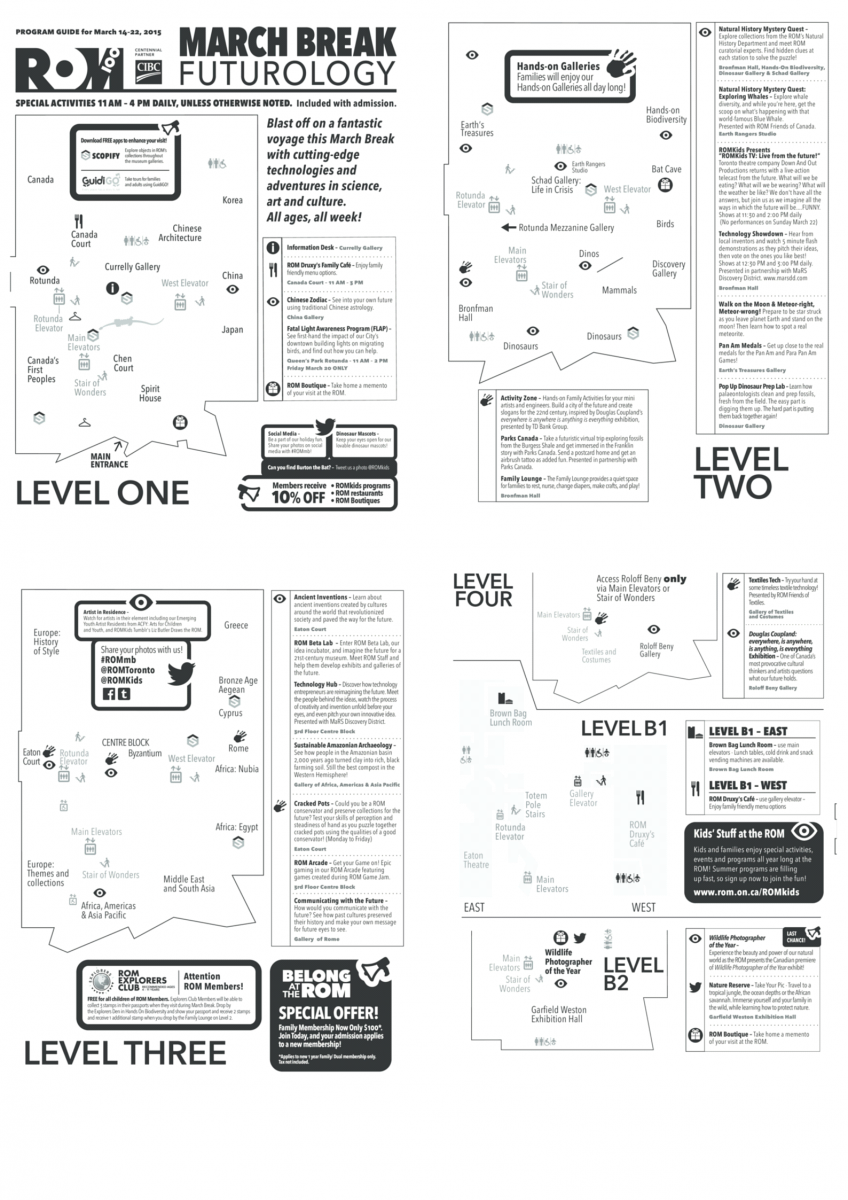 May your week be full of fun & adventure,
Melissa Doyle