Finding a Safe Passageway Across the 401
Posted: January 26, 2015 - 15:55 , by
ROM
by Cameron Smith, Secretary of the Algonquin to Adirondacks Collaborative
As the climate changes, it's going to become increasingly important for wildlife to be able to move to new areas, not only for the health of the creatures moving, but for ensuring that genetic diversity is maintained for each species. For the
Algonquin to Adirondacks (A2A) Collaborative
, this means there will have to be ways for wildlife to safely cross Highway #401, between Gananoque and Brockville, Ontario, because it's this stretch of highway that creates a formidable barrier for wildlife reaching the St. Lawrence River, where they can cross and fro, on the stepping stones provided by the Thousand Islands.
As is a first step in creating eco-passages, A2A and its partner the
Ontario Road Ecology Group (OREG)
are developing recommendations for safely getting turtles and snakes across the highway, which they're doing with a $73,000 grant from Ontario's Ministry of Natural Resources. The grant is for two years. Field researchers have spent this past summer and fall walking the 50-kilometre length of the highway on its shoulders to identify where the snakes and turtles are congregating and trying to cross.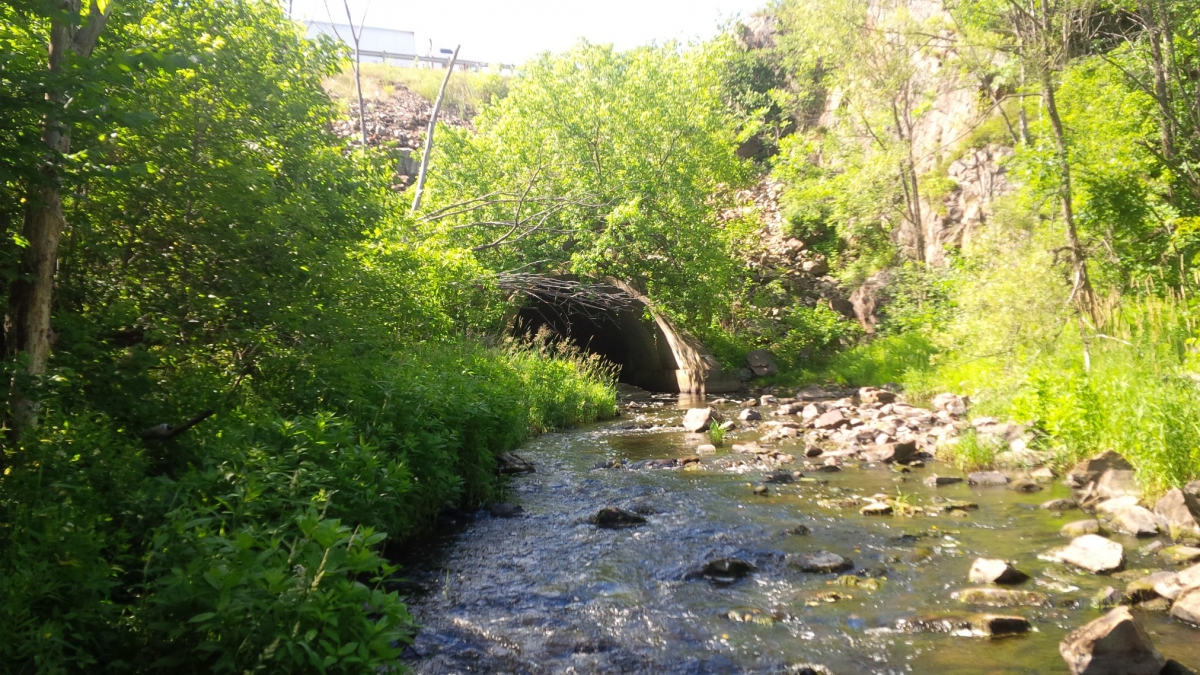 The researchers will do the same next year, and then identify which of the more than 60 culverts crossing the #401 can serve as safe passageways. A2A and OREG will then recommend the alterations that will have to be made to the culverts, the remedial work that will be needed for adjacent habitat, and the fencing and other infrastructure that will have to be installed to keep turtles and snakes off the highway and directed to the culverts.
Officials in the Ministry of Transport have expressed a keen interest in the project and have been most helpful, which bodes well for eventually implementing successful passageways. Next on the horizon will be determining what can be done to help mammals cross the highway.
The Ontario Road Ecology Group is chaired by David Ireland, Managing Director of ROM Biodiversity.