When Art Meets Fashion: COS x Agnes Martin
Posted: February 22, 2017 - 10:47 , by
royal
Categories:
None | Comments () |
Comment
COS × AGNES MARTIN GUGGENHEIM 2016: Martin menswear is added to the ROM collection
By Dr. Alexandra Palmer and Clara Puton
The Royal Ontario Museum (ROM) has recently acquired three menswear pieces from the COS x Agnes Martin capsule collection that was designed to celebrate the Agnes Martin retrospective exhibition at the Soloman R. Guggenheim Museum (October 7, 2016 – January 11, 2017). The ensemble documents contemporary trends in fashion marketing and the on-going fusion of art and fashion through the work of Canadian-born Agnes Martin (1912-2004). The COS collection stems from her minimal painting and her own work clothes – her personal style. COS creative director, Karin Gustafsson said "The incredible richness and tactility of her work has always inspired our fabrics and designs: her use of subtle colour and dedication to her technique and style elevates apparently simple lines and grids to something extraordinary." The Guggenheim exhibition created the perfect opportunity for the company to pay homage to the admired artist. The end result was COS x Agnes Martin, a twelve piece limited-edition collection for men and women. The COS donation of menswear – belted straight-leg trousers, printed cotton checked tunic shirt and grey/black patterned linen coat – represents an intersection of fashion, art and textiles, a theme that has resonance in the ROM collection that holds a range of furnishing textiles and fashions designed by fine artists including Raoul Dufy, Pablo Picasso, Salvador Dali and 1950s printed cottons from the Associated American Artist series.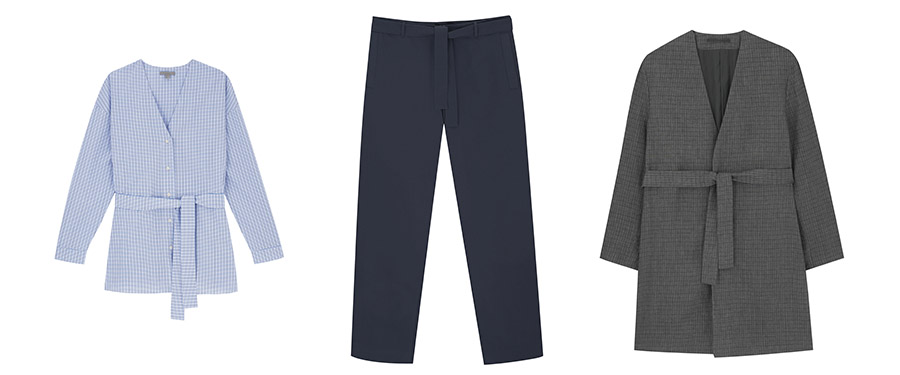 In addition to the three menswear garments, COS donated a folio of marketing materials that includes biographical details of Agnes Martin, images of her work, and COS x Agnes Martin campaign photography, shot on location at the Guggenheim Museum. The sum unites a contemporary fashion company, an established art institution, architecture, fashion, advertising, photography, and the conjured presence of Agnes Martin and her art. This ensemble joins the ROM's 50,000 piece collection of global textiles and fashions from the ancient world to the present.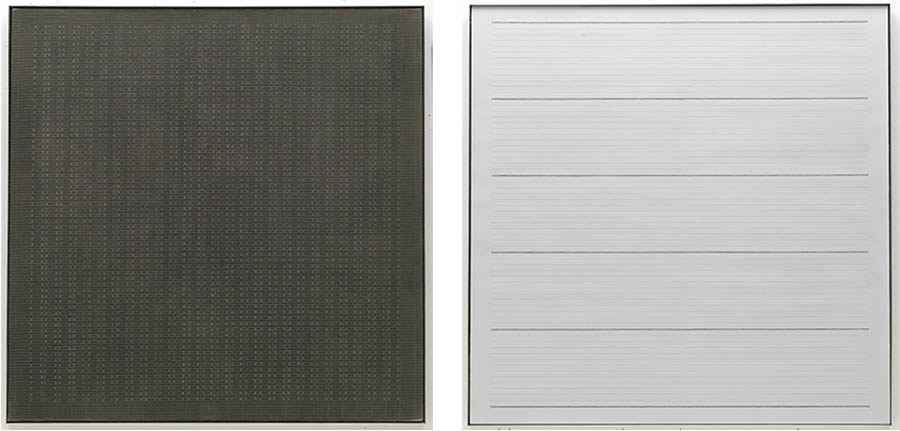 The ROM would like to thank Marie Honda, Managing Director of COS, the Agnes Martin Foundation, and the Guggenheim Museum for making this donation possible.