Up on the Rooftop - The ROM's Green Roof
Posted: August 14, 2014 - 12:47 , by
ROM
Guest blog posting by Environmental Visual Communication student Vincent Luk
Earlier this summer, a group of Torontonian researchers and PhD students were granted rare access to the ROM's green roof, "Liza's Garden" to survey the biodiversity, take soil samples, and to look for changes in the vegetation profile. I was a part of the ROM Biodiversity storytelling team that was up there with them to document the visit using photography and multimedia to share this exclusive, behind-the-scenes look at the green roof and the research that is being done to discover how the ROM fits into Toronto's green landscape.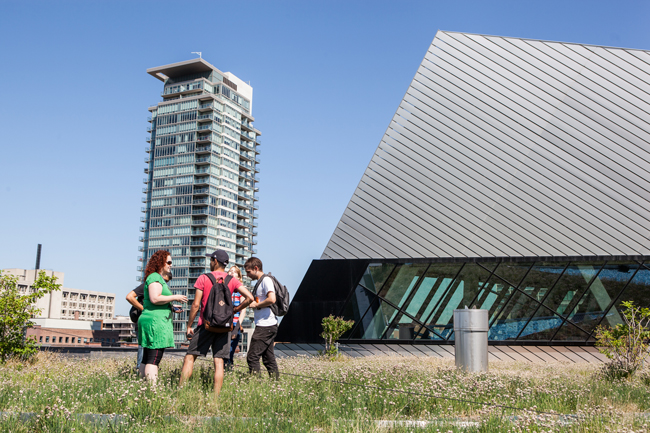 Green roofs aren't planted using soil. Soil is way too heavy to go onto roofs and so we use either granular mineral material or we use something that is based on compost. The ROM green roof is a great example of a compost roof. It's very shallow, only about 7cm deep, but it holds lots of water and it provides the nutrition and water required to support a variety of vegetation.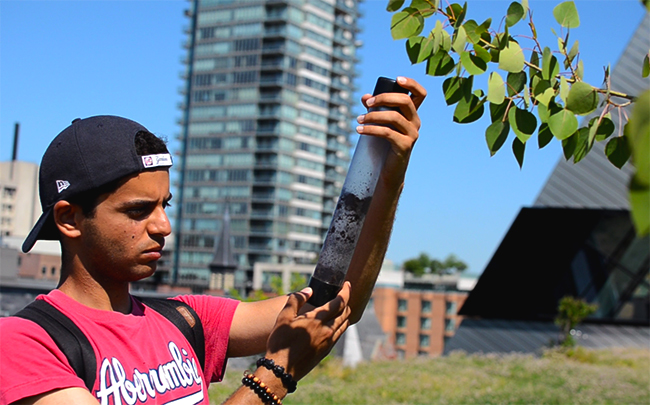 However, because it's very shallow its susceptible to freezing very easily. 2014 was a very deep, very long winter and so this is why I'm interested in how the vegetation has changed over this one season." Says Jenny Hill, a PhD student working on an interdisciplinary green roof study with the Daniels Faculty at the University of Toronto. Her research looks to quantify the hydrological benefits of green roofs.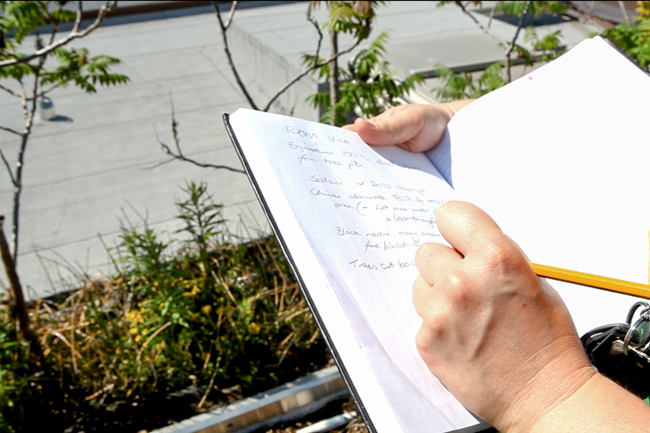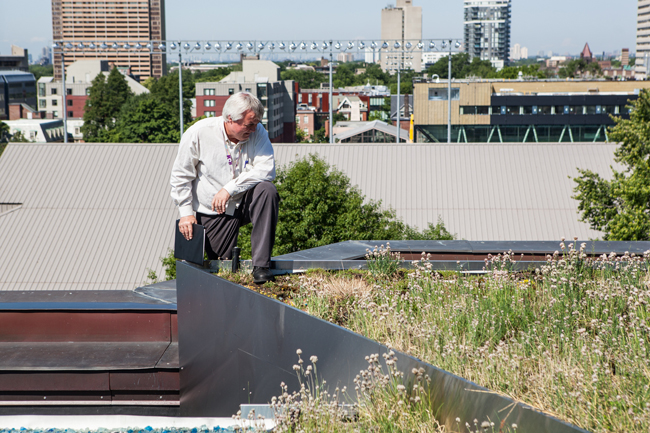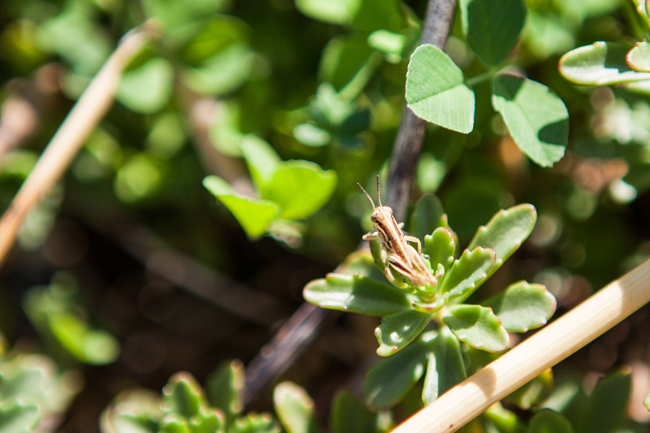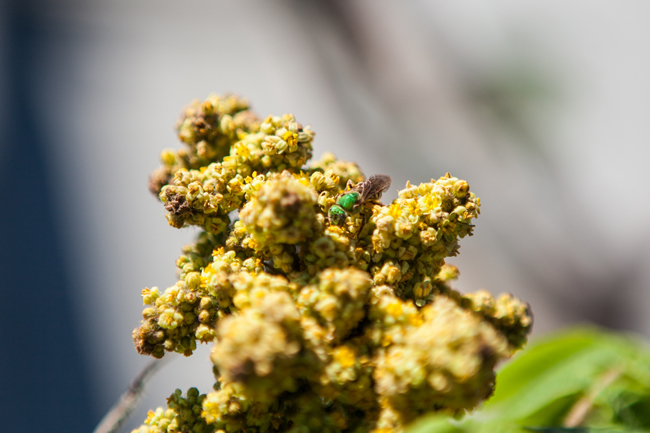 Liza's Garden was designed by PLANT Architect Inc with Gardens in the Sky as the green roof consultant. It acts in several ways to enhance the sustainability of the ROM through storm water retention, reduction of heat island effects, provides clean air to the city and offers a habitat for birds and insects. After the winter of 2014, the chives have flourished on the ROM Green Roof, and for now cover most of the garden. Jenny and Scott hope to observe the green roof community as it changes over time, with different species of vegetation planted on the roof, and other plants and animals colonizing it on their own.