There's more than one "cool" Drake in The Six (or in this case just outside The Six)
Posted: May 30, 2017 - 08:56 , by
ROM
By Antonia Guidotti & Dr. Henry Frania
Meet the Eastern Green Drake Mayfly (Ephemera guttulata Pictet). This beautiful adult female was collected last year in the Terra Cotta Conservation Area during the Credit River Watershed Bioblitz.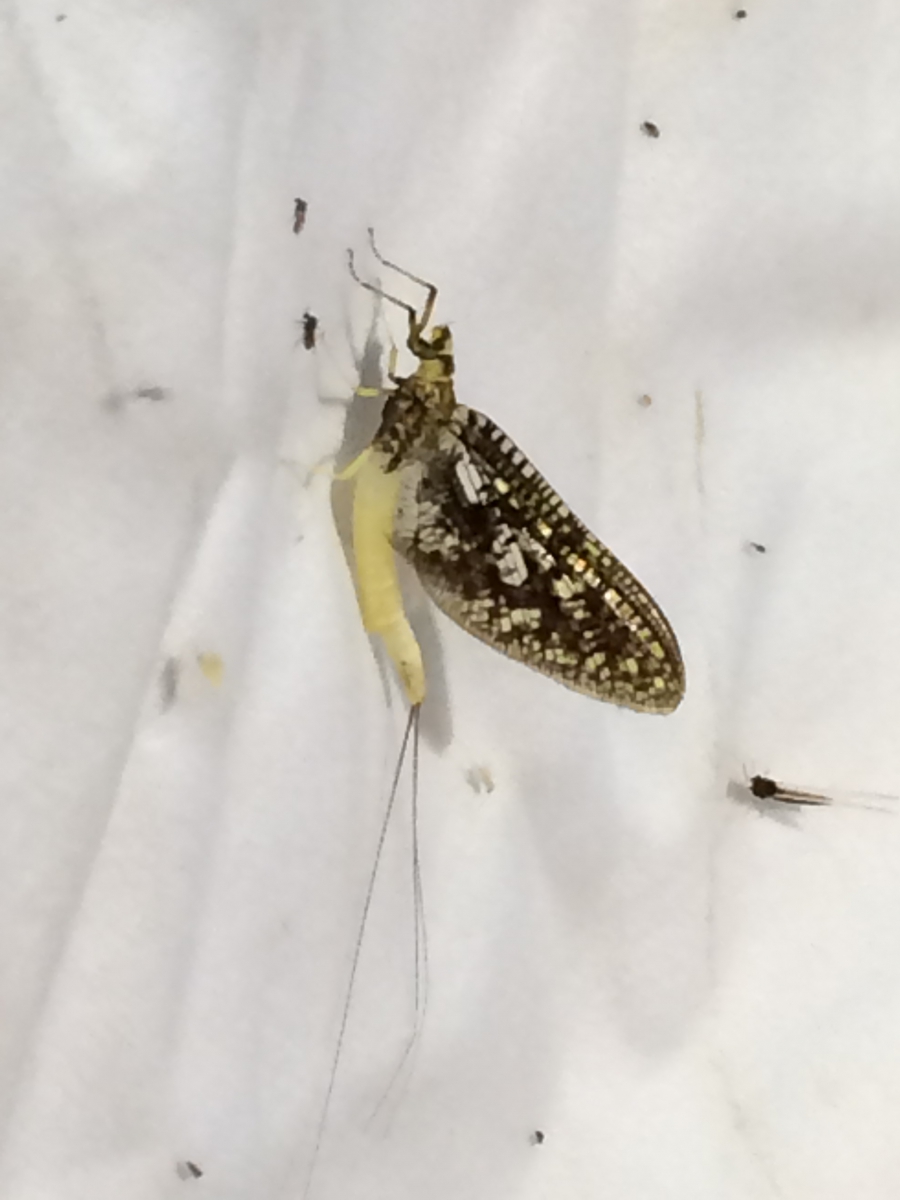 Sadly, this species, whose larvae live in burrows in the bottom of clear, cold, fast-moving streams, has disappeared over the years from large portions of the Credit River and other trout streams in this part of Ontario. The reasons for its decline are being investigated by Dr. Henry Frania, a longtime associate of the Entomology section at the ROM, with the help and support of concerned people from government agencies, universities, and fly fishing and other outdoors clubs. Dr. Frania has been studying this species for many years, and he has evidence suggesting that the cause of their decline has to do with a change in the quality of the sediment.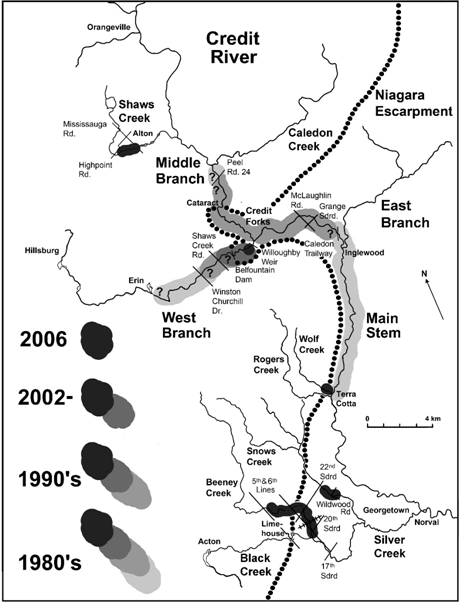 The Eastern Green Drake survives on the Credit River in pockets, the largest one centered on the Credit Forks, where the larvae live in gravel in riffles and rapids. The specimen from Terra Cotta, however, undoubtedly emerged as a subadult from Wolf Creek, a tiny stream that flows through the conservation area. The species was first recorded from Wolf Creek and the Credit River itself at Terra Cotta during an intensive survey of various rivers done in the 1950's by the Ontario Department of Planning and Development. The results of the surveys were plotted by hand on mimeographed maps and these, along with written field notes were eventually stored in cardboard boxes at the Ontario Archives and largely forgotten. That is, until 2008, when Dr. Frania retrieved the maps for the Credit River and noticed that one of the points marked for the Eastern Green Drake Mayfly at Terra Cotta was slightly off the main river. With this clue, he went to Terra Cotta and found larvae in Wolf Creek, but not nearby in the main river.
The specimen confirms that Eastern Green Drakes continue to live in Wolf Creek and that if the condition of the Credit River at Terra Cotta improves sufficiently, it will probably be repopulated from Wolf Creek. We can only hope for this best-case scenario. The Eastern Green Drake Mayfly shows that one never knows what might be learned from a specimen observed or collected during a bioblitz or some other survey.
Join us for the next Ontario BioBlitz on June 24 - 25, 2017 in the Rouge National Urban Park.