Walking past the ROM these days, you can't help but notice the scaffolding on south side of the Queens Park wing, or the safety barriers on the roof. After eighty years of service, the familiar green copper roof is being replaced. If you take a look at the roof through the ROM's web cam, http://www.rom.on.ca/en/visit-us/rom-webcam you can see for yourself and get regular updates. The green copper roof is gone and today you can see a black covering which is a waterproofing and air breathing layer. As the ROM's Photographer, I am able to get up on the roof and provide you with a virtual access to contractors and the work they are doing to replace the familiar green roof with new copper.
The process, in very simplified terms involves cutting and removing the copper, wood strapping and plywood and then scraping the surface leaving it ready for the new roof.
These few photographs will help you to understand the process.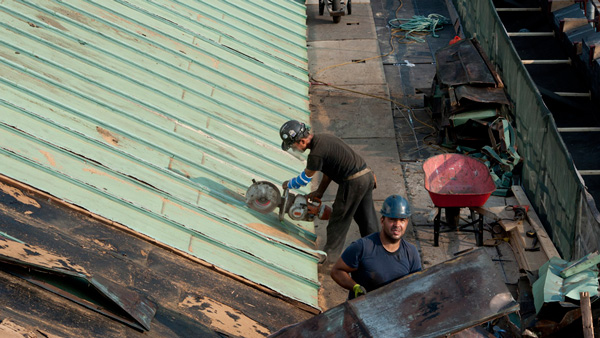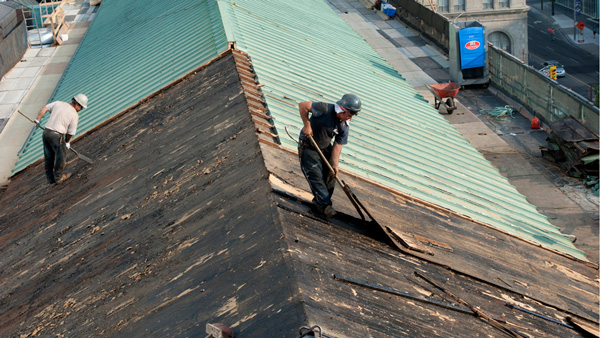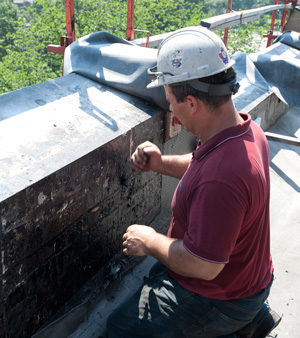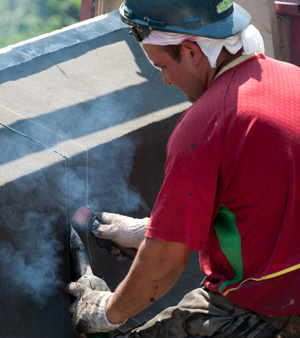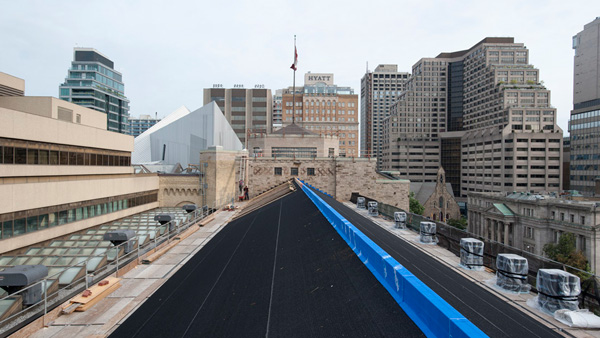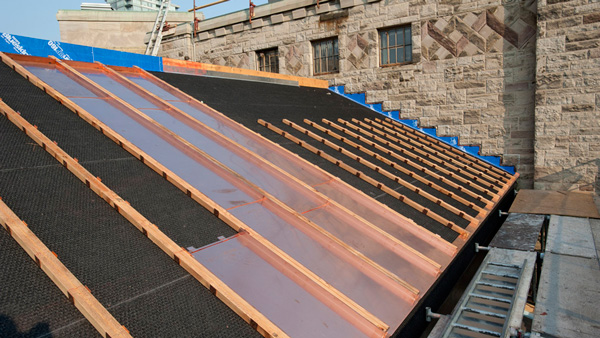 SPECIAL NOTICE
We are currently experiencing intermittent issues with our voicemail system. We thank you for your patience. If you are trying to leave a voicemail, please email your question to info@rom.on.ca and we will get back to you as soon as possible.