The "Maple Leaf Forever Tree" Lives On
Posted: October 17, 2014 - 14:28 , by
ROM
Guest blog post by Environmental Visual Communication (EVC) Student Justine DiCesare
The famously dubbed 'Maple Leaf Forever Tree' in Leslieville (yes, the one that is thought to have inspired the song of the same name in 1867) fell during a bad storm in July 2013. A year later, I went with Deb Metsger, ROM Assistant Curator of Botany, to meet with Michael Finkelstein, a Toronto-based Eco Woodturner. He is one of the few local artisans who obtained part of the beloved 150-year-old silver maple tree, and decided to craft his piece of Torontonian history into a set of four nesting bowls. He donated these handcrafted bowls to the ROM, and they will be displayed in association with LEAF (Local Enhancement and Appreciation of Forests) as part of a Partners in Protection program that happens one Sunday each month at the ROM.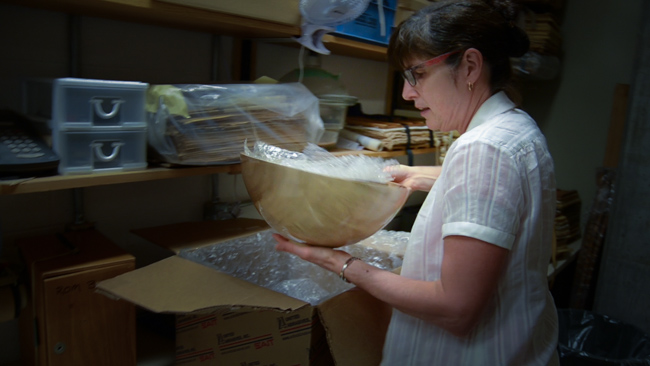 During our visit, Michael invited us into his home and studio to learn about his craft, and watch him turn and create the nesting bowls. Much like a potter uses soft clay to create beautiful bowls, Michael uses special machinery and an expert knowledge on the moisture levels in wood to mold the wood into any shape he desires. As an eco-woodturner, Michael uses local trees that have been cut down due to disease, or as in the case of the "Maple Leaf Forever Tree", ones that have fallen in storms.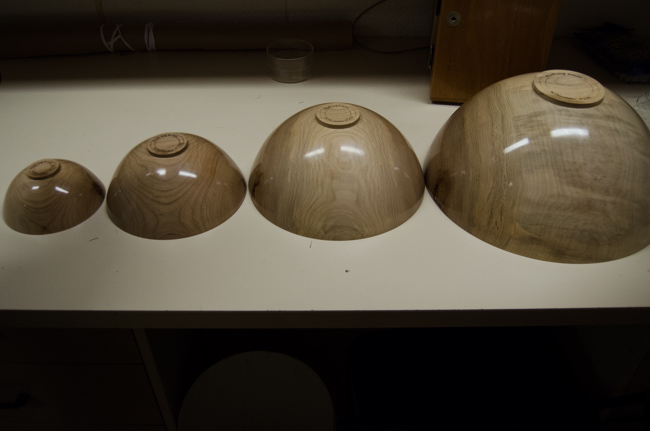 Check out the video that I produced below to watch the process of how these bowls were made, and to learn more about the philosophy behind Eco-Woodturning!
For more information about the ROM's work with Toronto's trees, check out our Trees for Toronto initiative. For more information about Environmental Visual Communication, visit www.eviscomm.ca