SSSSsss… c-CAW! RrAWR! Animal Weekend is Here!
I used to walk through the halls of my high school (yes, high school – I don't know what was wrong with me either) making animal noises. Not the normal ones like "moo" and "oink", but the more obscure ones (I guess it's the hipster in me). For instance, my impression of the Komodo dragon had a sort of snake and bark sound, and the giraffe, since I had no idea what sound they make (do you?) was just, "giraffe, giraffe!". I pretty much made the sounds up as I went along.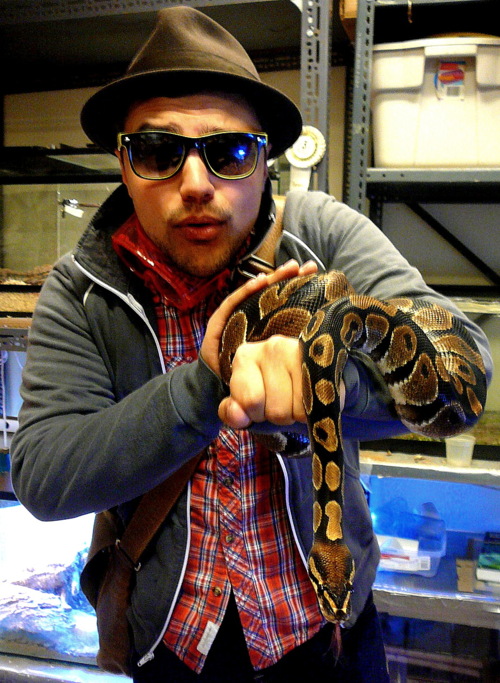 I guess it's weird that I did this in my teenage years, since unabashedly making animal sounds is definitely a fun aspect of every kid I've ever encountered. But, the call of the wild never really left me. I remember I taught a 5 year old group at Saturday Morning Club once called Animal Alphabet. Every week as we walked through the galleries, we would make the sounds of the animals we saw in the cases. It would start pretty calmly… stalking past the tiger, we would "purrrr"; tiptoeing passed the snakes, we would all speak in parseltongue; scurrying past the cockroaches, we'd "hissssss". In the end, the kids abandoned the idea of mimicking different animals and decided all they wanted to do was roar since it was the most fun – even when we passed the giant squid, though it did evoke a few "ooh"s and "aaah"s.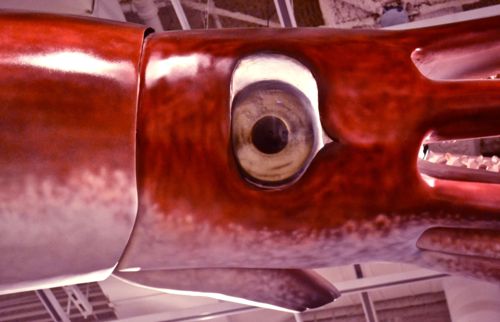 Pretending to be an animal is so liberating. It allows you to fully embrace your imagination and become something new entirely. You can fly like the albatross, jump like a cricket, even nap like cat. I love how kids can snap into such imaginative roles and really run with it.
Where I'm going with this…
This long weekend (May 19, 20, 21) is Animal Weekend at the ROM and we want to help inspire that imagination in everyone – come check out our animals! We're even going to have a bunch of LIVE animals (for real!) around the ROM and in our galleries for you to meet and interact with.
We're also making animal masks (PLEASE MAKE A POLAR BEAR – they're my favourite), and our resident artist from Arts for Children and Youth will be back to create an inspired-by-life painting before your eyes.
Also cool, you'll have a chance to meet professionals who get to study animals and their habitats for a living. Scientists like Amy Lathrop and Bob Murphy will have more live animals (in addition to the ones in the galleries) for you to meet and special specimens for you to learn about. This is a great opportunity for all those budding biologists and veterinarians to ask all the questions they've always wanted answered about animals. These great folks can probably also really help you out with your snake impersonation.
So come out to Animal Weekend!
Mooo! Quack! Girraaafffe!
Upcoming Family Fun Weekends 2012 to watch for…
May 19-21: Awesome Animals Weekend
June 9-10: Ancient Rome and Greece Weekend
Follow ROMkids on twitter and tumblr for the latest news from the studio!