ROMwpy winner Steven Rose - Arctic Photography
Posted: November 8, 2016 - 11:34 , by
ROM
Last February we awarded Steven Rose, 1st place in our ROM Wildlife Photographer of the Year contest. The contest asked participants to share a wildlife photography image via social media and the grand prize was an exclusive trip to the Arctic and Greenland with Quark Expeditions!
Steven is now back from his trip and has agreed to share some of his photogprahy below along with descriptions.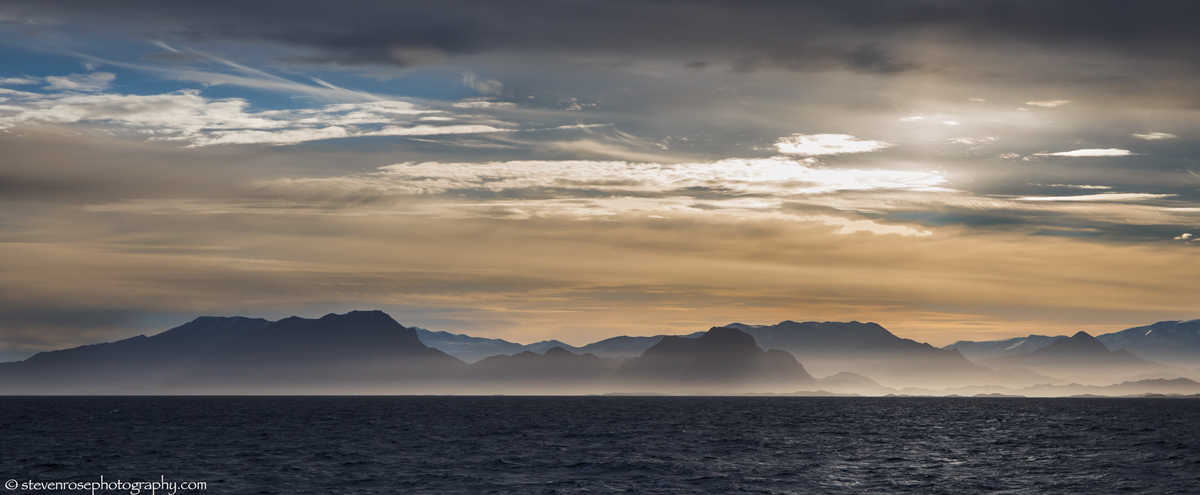 Cruising along the coast of Greenland the sun had gone down leaving us with a beautiful misty landscape.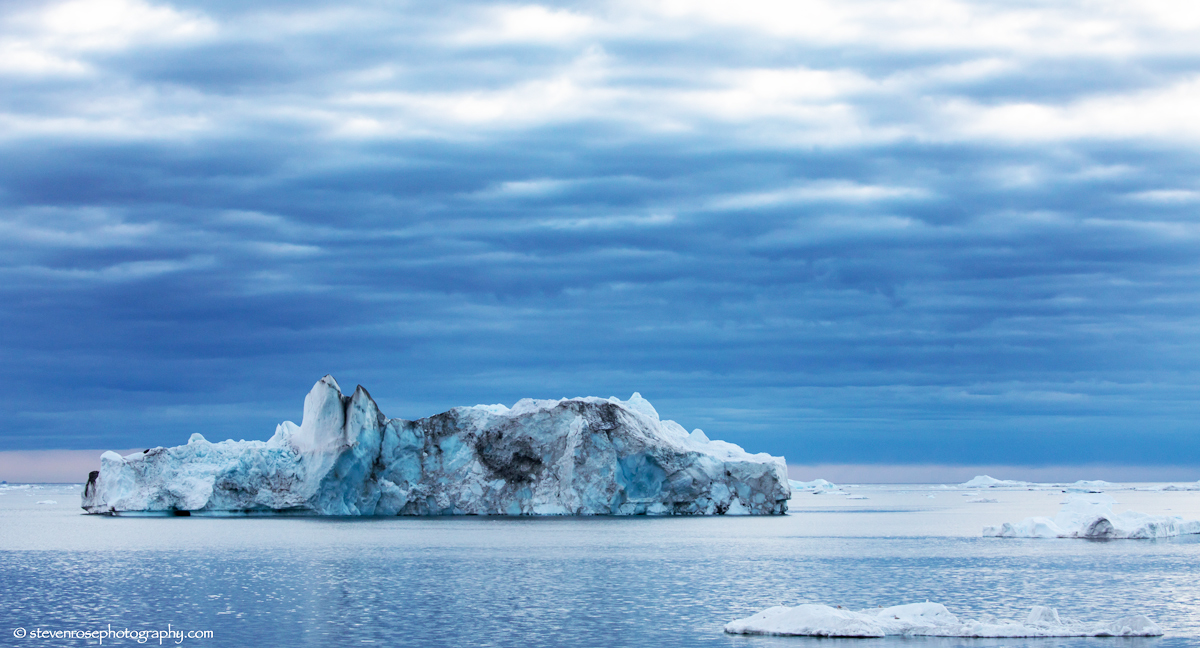 This Berg we named " Dirty Berg " for obvious reasons. Every Berg around was pristine in comparison to this one.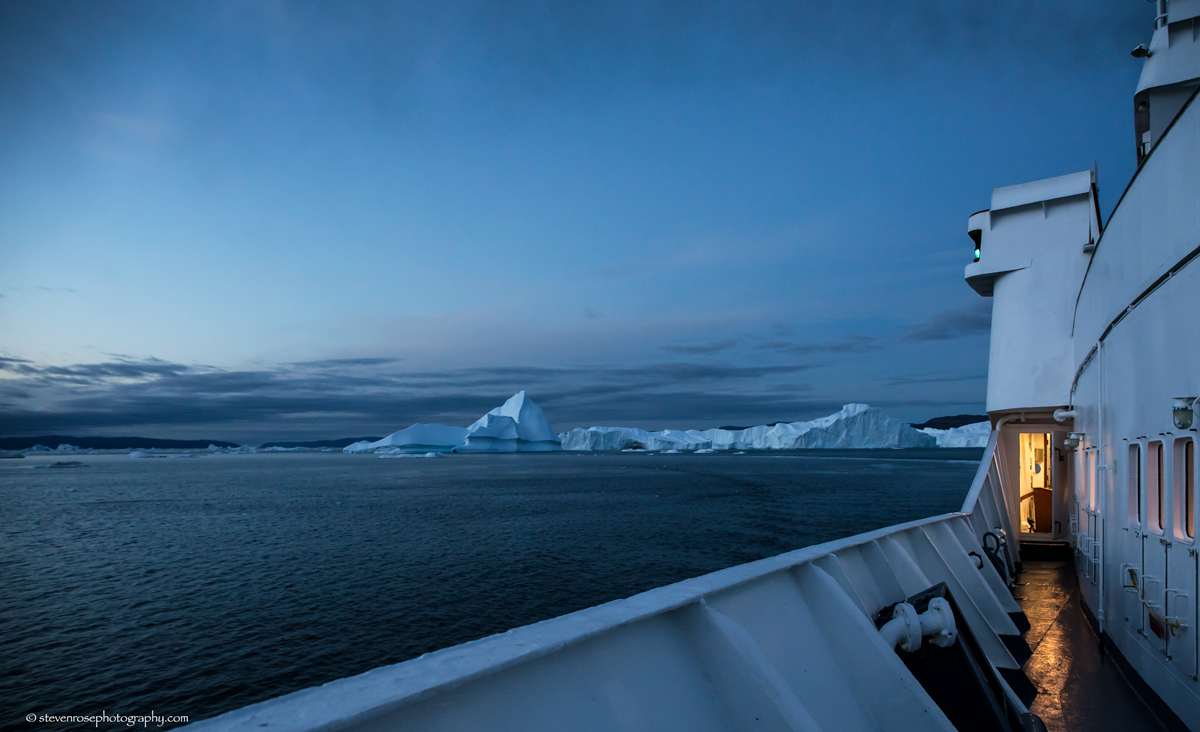 We had a barbecue on deck one evening the Captain moved us around through the icebergs with the thrusters it was spectacular light as the sun set in Disko Bay an evening never to be forgotten.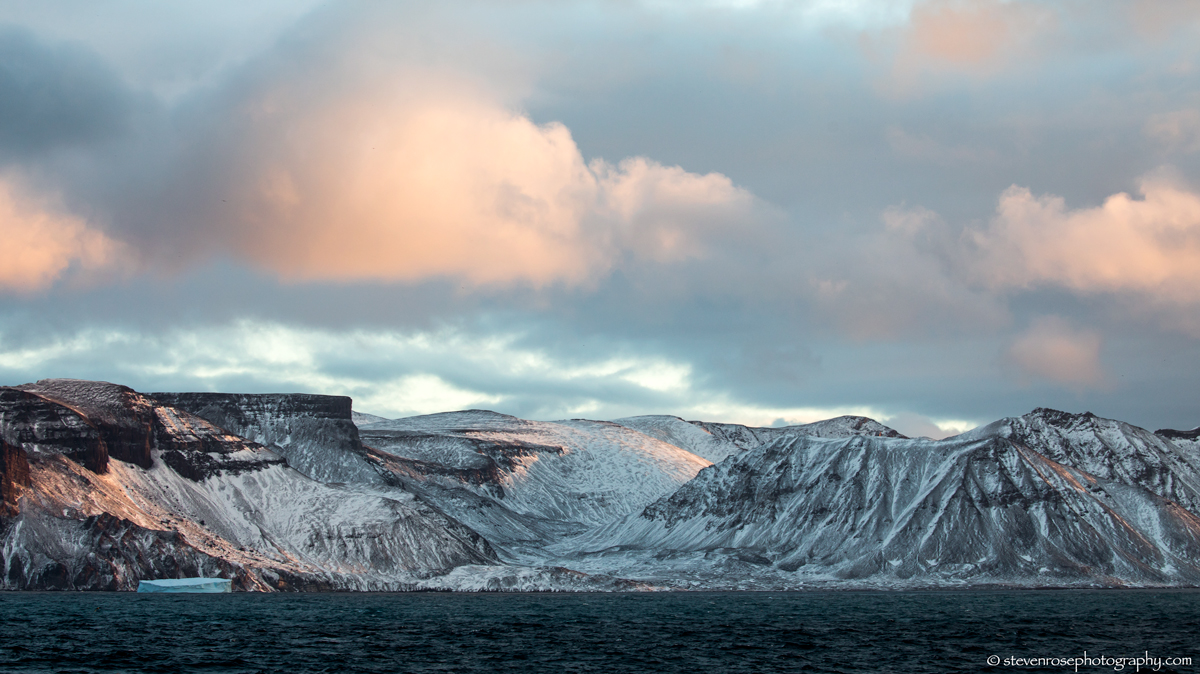 Snow fell over night it was getting colder with each passing day the Inuit were looking forward to the ice coming which would bring the Narwhals with it.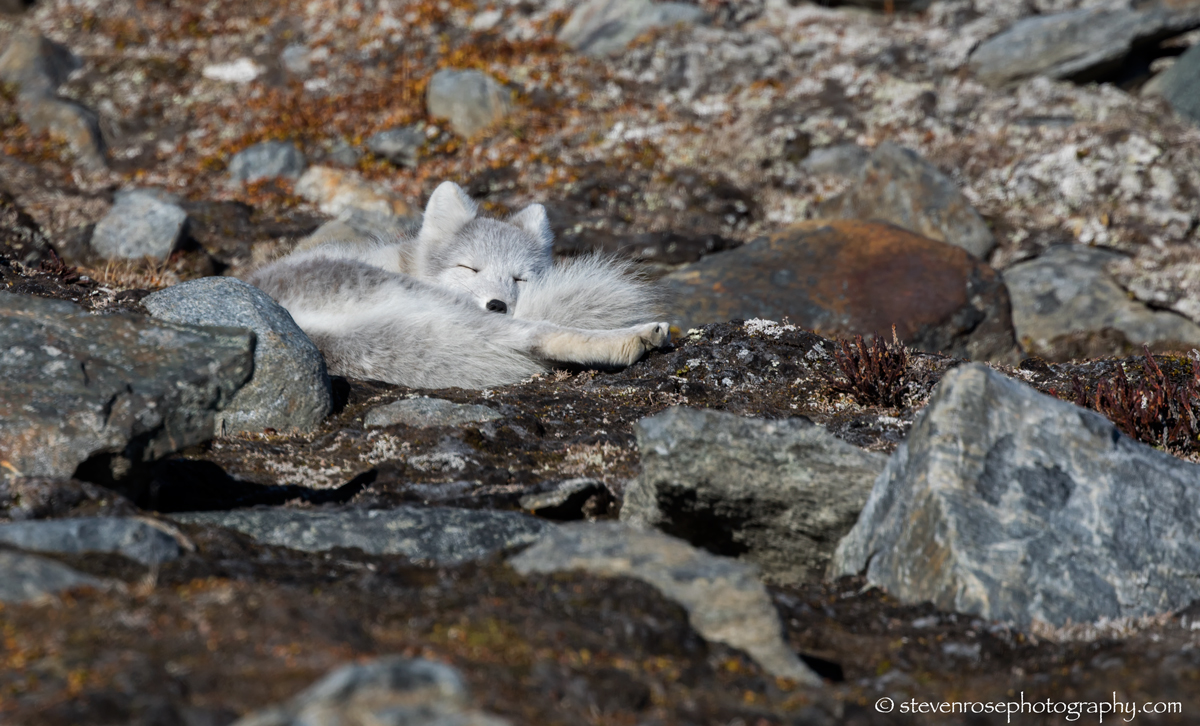 We found this Artic fox on our first hike ashore, it had know problem with twenty or so people taking its picture.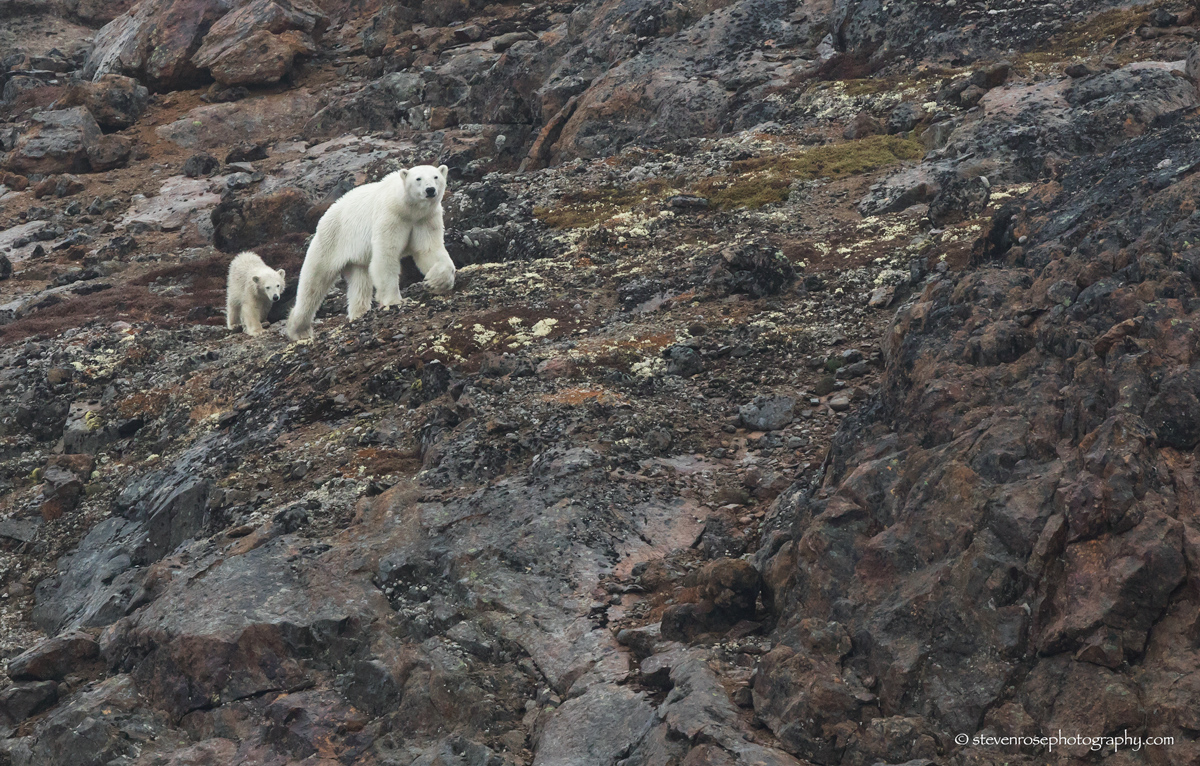 This pair came over the hill one damp foggy morning and proceeded to walk all around the hillside in front of us before laying down to observe the seven or so zodiacs we were in at one point they even snoozed.