#ROMSpace Weekend is out of this world!
Space has always been pretty important to me. In fact, my 3rd memory in LIFE is watching an episode of Star Trek The Original Series.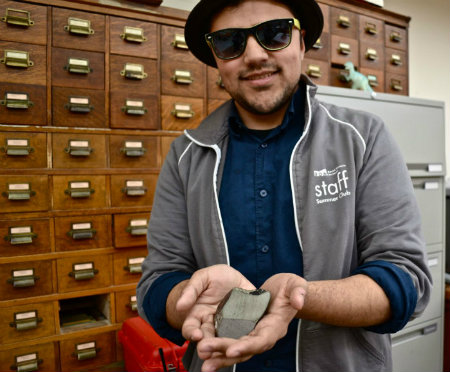 I love the unknown of space, how everything is so distant, and special and new. From the Asteroid Belt, sorry little Pluto, space travel of the final frontier and Vulcan, I love space!
But it seems pretty far away. Those Lego kids got close. Roberta Bondar did it. The SETI Project does really special stuff. I want to learn more and get closer to the our big great unknown.
Where I'm going with this…
Well that's EXACTLY what we're going to do this Weekend. During #ROMSpace Weekend you'll get to interact directly with space! We'll have Martian rocks (yes, I literally mean rocks from Mars) for you to touch and meteorites that are BILLIONS of years old for you to hold. And maybe best of all, you can walk on the Moon! I didn't even know this was possible until I saw it, but we have a piece of the moon, that we've put up in our Rocks and Minerals gallery that you can WALK ON! Oh my (imagine Sulu's voice here)!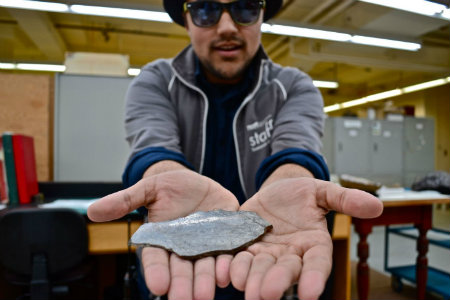 But also!
-We're bringing out out mini Planetarium so that you can explore the night sky and it's beautiful constellations.
-Join a comet workshop, and see how these icy wonders are made and what they're composed of!
-Make a space mobile, search for meteorites with metal detectors, and hear great stories from space!
-And like we do here at the ROM, we'll give you access to some of our greatest minds from Mineralogy! A bunch of our awesome curators will be out on the floor this weekend answering your questions, about space, rocks, and more!
So let's do this! Let's be bold! See you at Space Weekend!
Upcoming Family Fun Weekends 2012 to watch for…
May 5-6: Space Weekend
May 12-13: Ancient Egypt Weekend
May 19-21: Awesome Animals Weekend
June 9-10: Ancient Rome and Greece Weekend
Follow ROMkids on twitter and tumblr for the latest news from the studio!