ROM Style: Asian Inspired
Posted: June 23, 2015 - 08:40 , by
royal
Visit the ROM Boutique and bring home the treasures of a well-travelled collector
Great interior designers have a long tradition of travelling far and wide in search of inspiration. They know that great designs can come from almost anywhere—art, fashion, fabric, and of course, furniture. Although the mediums are varied, the process of creating an attractive and inviting space in your home often begins by choosing a few representative items as a foundation, and then building your own unique look from there. What's hot? Check out this unique blend of modern metallic and classic Asian influences. The best part? They are all available from the ROM Boutique.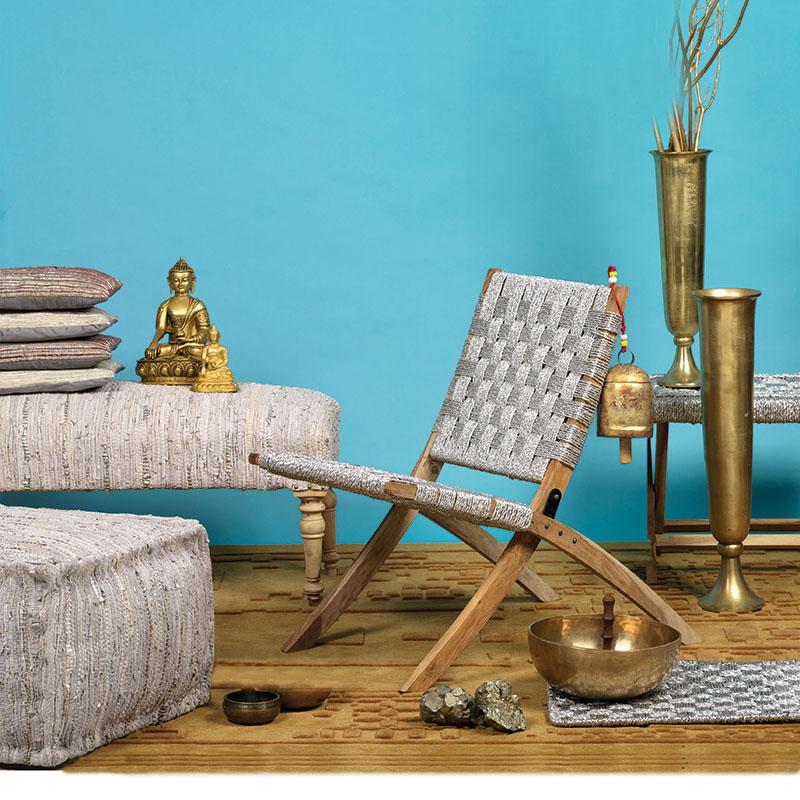 Available now:
Assorted Pillows $69.99
Brass Seated Buddhas ($49.99; $249.99)
Silver & White bench $499.99
Silver & White Square Pouf $249.99
Large Brass Singing bowl $499.99
Indian copper bell $59.99
Folding silver chair $299.99
Forbidden City Virgin Wool Rug $7000
ROM Members enjoy a 10% discount on regular priced merchandise some exclusions apply.
Originally published in the Summer 2015 issue of ROM magazine.