ROM Research Colloquium: BLOG-A THON (Day 4)
Posted: February 21, 2016 - 08:30 , by
ROM
Categories:
None | Comments () |
Comment
Five researchers, five questions, five days.
Join us for the ROM Research Colloquium on February 23 and meet our researchers! Stay for the Vaughan Lecture given by Dave Rudkin.
---
What are the big unanswered questions in your field that keep you up at night?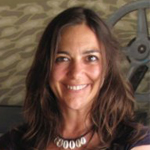 Silvia Forni: Not sure if my field as a whole is losing sleep on this, but I think the challenge for an anthropologist working in a museum is to come to terms with the colonial premises of encyclopedic museums as institutions. The idea of "collecting others" is indeed quite problematic and contested. How does one fulfil the educational role of the museum in contemporary society without perpetrating old fashion tropes and stereotypes? How does one convey layered and nuanced ideas about different cultures within the restrictive framework of an exhibition? These are certainly ongoing challenges that have no easy solution.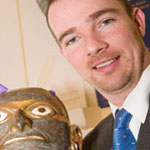 Justin Jennings: I have two young daughters, and twins on the way so when I get home it isn't often my fields big unanswered questions that keep me up at night. With this said, our biggest questions remain those that have guided archaeology since its inceptions. How do we get here (writing this on my computer) from there (fumbling with the first tools more than two million years ago)? What drives culture change? What triggers cultural diversity? A better sense of how we got to today may provide some clues to making a better tomorrow.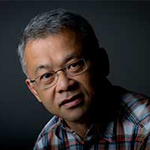 Burton Lim: Mammals are a very diverse group of organisms that have adapted to a wide array of ecological niches on land, in the seas, and up in the air. I want to know how species-rich mammalian orders such as bats have conquered the night skies and why species are found where they are, what has caused this?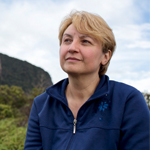 Simona Margaritescu: The field of Mycology holds many big unanswered questions but, recently, I became extremely interested in understanding the biogeographic patterns of fungal diversification. Fungi are one of the most diverse groups of organisms on Earth and prominent ecosystem agents that influence carbon cycling, plant nutrition and pathology, therefore it is imperative to better document their species distribution and functional groups. For example, it has been established that tropical regions accommodate many more species of plants and animals than other regions, but it seems that not all fungal groups follow this pattern. Moreover, tropical fungal diversity is poorly documented, making it even more difficult to detect patterns at a global scale. How do fungal distribution models fit in with those of other organisms and how does this change in different fungal groups? These are some of the questions that keep me motivated in my research.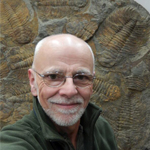 David Rudkin: At this point in my career and life, unanswered questions in palaeontology don't even make it onto the list of things that keep me from sleeping! I leave that source of insomnia to the next generation of fossil hunters, while I stay awake and ponder things like leaky plumbing and cryptic crossword clues.