ROM Research Colloquium: BLOG-A-THON (Day 1)
Posted: February 17, 2016 - 17:04 , by
ROM
Five researchers, five questions, five days. Follow five of the ROM's researchers and learn about what fascinates them, what questions are irking them and how their research helps us figure out the world.
This year the ROM Research Colloquium will go into its 36th year. 36 years of ROM researchers sharing their latest research with audiences, staff and students. On February 23, 17 of our curators, technicians and conservators will be sharing stories from the field, from the lab and from the collections. Among them are four of the researchers profiled in this blogathon representing anthropology, archaeology and evolutionary biology.
Dave Rudkin is rounding the group off. He is this year's keynote speaker and will be giving the Annual Vaughan Lecture. The Vaughan Lecture Fund was established with a generous gift from the estate of Nora E. Vaughan in 1994 to support the ROM's Annual Vaughan Lecture, established to honour outstanding research and lifetime achievements.
Silvia Forni, Burton Lim, Justin Jennings and Simona Margaritescu will be speaking at this year's Colloquium. Join us at the museum or tune in live on Periscope! Dave Rudkin will be concluding the day with a keynote lecture looking back at 40 years of research.
MEET THE BLOG-A-THONERS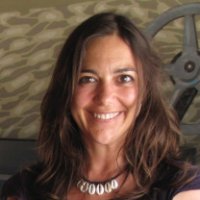 Silvia Forni is Curator of Anthropology at the Royal Ontario Museum. She is also Assistant Professor of Anthropology at the University of Toronto where she teaches Anthropology of Material Culture, Ethnography of Africa and Anthropology of Art. Among her recent publications are chapters in the edited volumes Rethinking the Workshop: Work and Agency in African Art (Indiana 2013) and African Art, Interview, Narrative (Indiana 2013), as well as essays in the journals African Arts and Critical Interventions. With Christopher B. Steiner she edited the volume Africa in the Market: Twentieth Century Art from the Amrad African Art Collection (ROM 2015)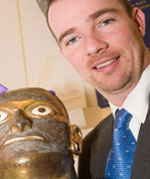 Justin Jennings is curator of New World archaeology at the Royal Ontario Museum in Toronto and an associate professor of anthropology at the University of Toronto. He has conducted fieldwork in the ancient Andes for almost two decades where he studies the origins of the state and the spread of cultural horizons. His recent books include Globalizations and the Ancient World (2011), Tenahaha and the Wari State: A View of the Middle Horizon from the Cotahuasi Valley (2015), and Killing Civilization: A Reassessment of Early Urbanism and its Consequences (2016).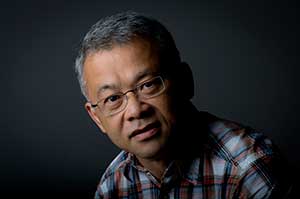 Burton Lim is assistant curator of mammalogy at the ROM. He received a PhD in zoology from the University of Toronto. His main research interests are the biodiversity and evolution of mammals with a particular focus on tropical bats. Recent fieldwork has been conducted in the Caribbean to examine the levels of genetic diversity between island and continental species and populations.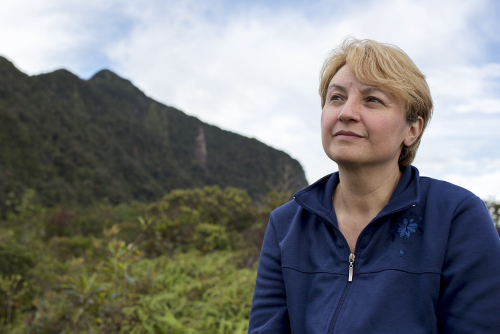 Simona Margaritescu has been a mycology technician in the Department of Natural History at the Royal Ontario Museum for the past 12 years. Her responsibilities encompass all facets of mycological studies from specimen collection and preservation, to molecular genetic research, data management and public outreach. Simona graduated from University of Bucharest, Romania, with a specialist degree in Plant Taxonomy. She completed a Master of Science degree in Genetics and Cellular Biology at the same university and, after moving to Canada, she studied at University of Toronto with renowned mycologist, Professor David Malloch, focusing her research on the phylogeography of store-grain moulds. Since joining the ROM, she has been engaged in studies involving ectomycorrhizal fungi, particularly the genera Amanita, Cortinarius and Boletus, becoming a major producer of molecular data for her research group.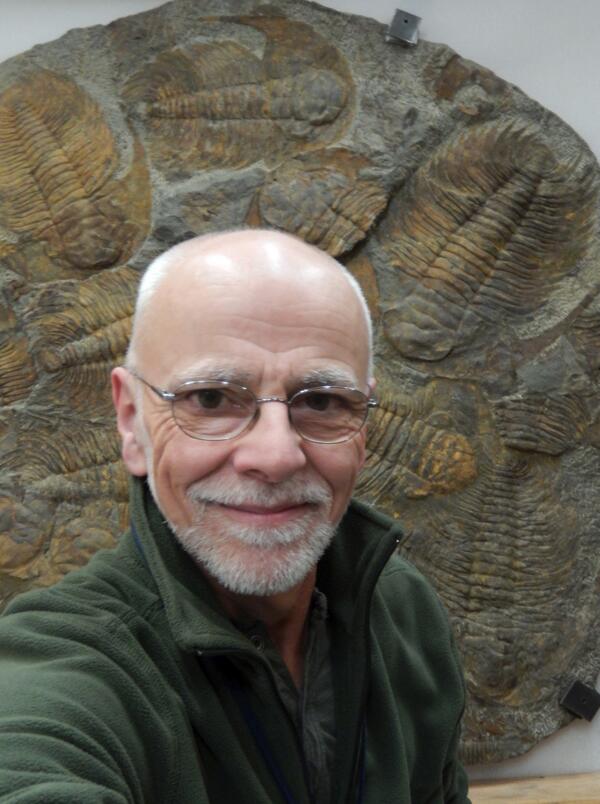 David Rudkin is Assistant Curator of Invertebrate Palaeontology at the Royal Ontario Museum (ROM) and a cross-appointed Lecturer in the Department of Earth Sciences at the University of Toronto where he teaches Earth System Evolution. Dave was born, raised, and educated in the Toronto area, and his ROM career began in 1974. His first assignments included assisting with the computerization of catalogue records and general lab work. In 1975 he joined the ROM's first Burgess Shale expedition in Yoho National Park (British Columbia) as a field assistant, collecting at one of the most famous fossil localities in the world. For more than 40 years now, he has had the continuing good fortune to remain at the ROM, developing research projects on trilobites, trace fossils and the palaeontology of the Hudson Bay and James Bay lowlands, among many others. Fieldwork, including numerous return trips to the Burgess Shale, has been an important component of all these studies. He is also active in geoscience education, organizing and promoting interest in geology and palaeontology through public programs, field trips, lectures, temporary exhibitions, permanent galleries, and popular writing.
DAY 1, QUESTION 1
What is a significant object in the collection and why?
Silvia Forni: There are many significant objects in the collection…but right now I am very intrigued by objects like this Baule style maternity figure. It was acquired in a market in Bouaké in Côte D'Ivoire in 1986 by a Canadian collector. We do not know who made it, whether it was made for local use as a "spouse of the other world" or if it was made for the commercial market. It is an object that represents much of the artistic production of African workshops in the last four or five decades. A production that is in gray zone between what has been accepted and celebrated in the canon of "traditional" African art and contemporary studio art, which circulates in different conceptual and market spheres. Yet, it is precisely this type of artistic production that one finds everywhere in Africa, from shrines, to households, to market stalls. Material that embodies cultural meanings and aesthetics but in a messier and more globalized fashion than what we are used to see in many museums African displays.
Justin Jennings: We have so many wonderful objects, but for me the most significant of the moment is a rather ugly ceramic effigy vessel that is still identified in our old system with two letters and a number (HM 1953). The ceramic vessel is one of some 1,500 that the ROM bought in 1919 from British diplomat living in Mexico. The vessel was supposed to be a Zapotec Urn dating to around the 5th century AD. Instead, it's a Frankenstein of forged and ancient bits. HM 1953 is important to me now because we are writing a biography of the object with a team of conservators and outside experts. We're hoping by taking apart the effigy vessel we can tell its story—one that includes the ancient Zapotec, but also the frenzied collecting environment in Mexico at the turn of the twentieth century.
Burton Lim: Significant specimens in the mammalogy collection are the holotypes, the official reference specimen for a species. We have 26 holotype specimens, of which the most recent species that was new to science was the Guianan broad-nosed bat (Platyrrhinus guianensis). I helped describe this new species, which is only known from Guyana and Suriname in northern South America, in 2014 with a colleague at the American Museum of Natural History in New York.
Simona Margaritescu: The most significant objects in the ROM Fungal Collection are the type specimens. A type specimen is a specimen that has been used by a researcher to describe a new species and becomes the bases for defining that species. Type specimens are important because they tie a researcher's concept of a species to a real object; they are permanent reference specimens. It may come as a surprise to the general public that type specimens do not look any different than the regular specimens in a collection, however they are scientifically invaluable. The ROM Fungal Collection holds over 1,000 type specimens.
David Rudkin: Ah, this is a slightly more nuanced version of the dreaded, "What is your favourite specimen?" question! The ROM's Invertebrate Palaeontology collection contains something like half-a-million fossils from around the globe, spanning close to 3.5 billion years of evolutionary history, and representing most major groups of organisms … so singling out "a" singular significant object is a daunting challenge. I could yield to my standard biases and select one of the fossil arthropods - a trilobite, horseshoe crab, scorpion, or crustacean - that have been the focus of my own research, but I'm going to adopt a Monty Python approach and go for "something completely different."
Although it is decidedly unspectacular in appearance, our recently rediscovered type specimen of Byronia annulata (ROM IP 59941) gets my vote for several reasons: It was collected by, named for, and donated by, Byron Edmund - later Sir Edmund - Walker, ROM co-founder and first Chair of the Board of Trustees. Sir Edmund was an avid and accomplished amateur palaeontologist! Walker collected the specimen (and other important fossils) in 1897 from Cambrian rocks exposed on the slopes of Mount Stephen in Yoho National Park, British Columbia - the same 505-million-year-old rock formation that yielded the world-famous Burgess Shale fossils discovered by Charles Walcott, just across the Kicking Horse Valley, in 1909. The fossil was described and named in 1899 by George F. Matthew, then Canada's leading authority on life of the Cambrian Period. Byronia annulata was initially thought to be the dwelling tube of a sea-dwelling worm, but it is now recognized as the "theca" of a sessile jellyfish-like relative of corals and sea anemones. The type specimen, and others in the ROM's collections, will form the basis of ongoing research into this poorly-known group of fossils.
Join us at the ROM for the colloquium on February 23 and meet our researchers! Stay for the Vaughan Lecture given by Dave Rudkin.