ROM Fieldtrip: Red Knot migration at San Antonio Oeste, Argentina
Posted: April 15, 2014 - 12:12 , by
royal
Red knots are small sandpipers that breed in the central Canadian Arctic and spend the northern hemisphere winter up to 15,000 km further south in Tierra del Fuego. This southern population undertakes the longest migration, with other populations taking shorter journeys to NE Brazil, and SE USA and the Gulf of Mexico. The southern population has suffered the biggest decline of the three, and has fluctuated between 10,000-14,000 birds in the past 4 years from 52,000 birds in 2000.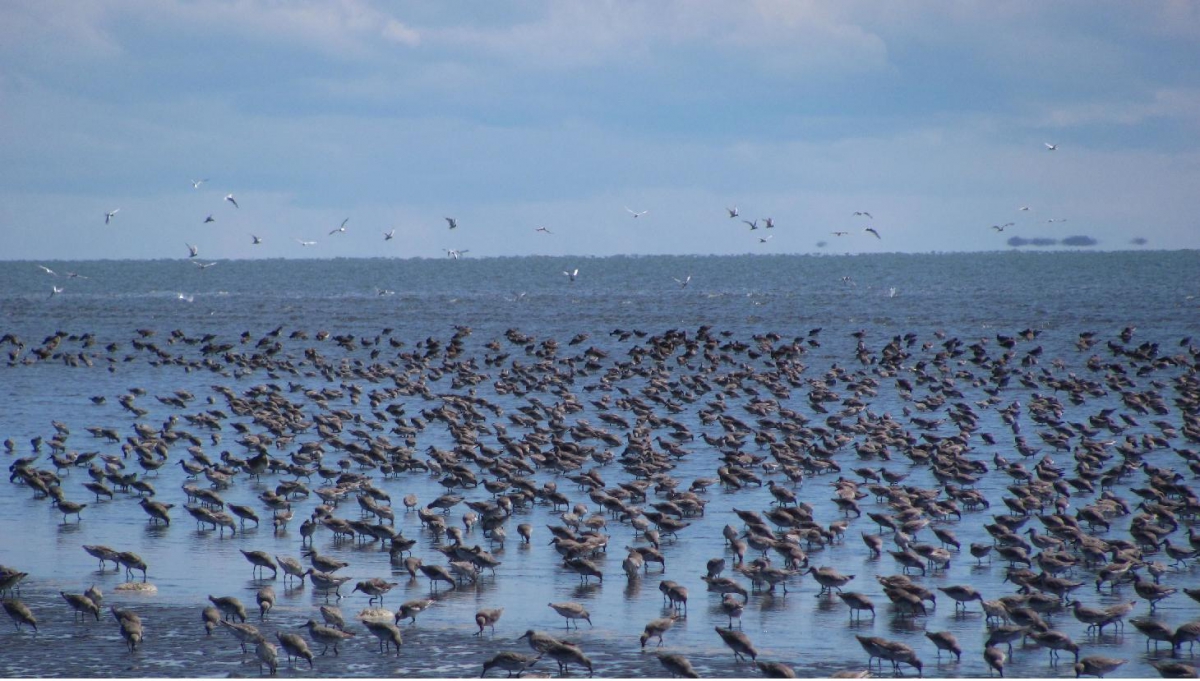 The North American subspecies (Calidris canutus rufa) is listed as endangered in Canada and Argentina, and is being considered for listing in the USA. In partnership with the Fundacion Inalafquen at San Antonio Oeste and the Museo de la Ciudad " Virginia Choquintel" de Rio Grande in Tierra del Fuego, the Royal Ontario Museum is conducting joint fieldwork annually to determine causes of the decline to help restore the population in the future.
After the knots begin their migration northwards from Tierra del Fuego in February they must utilize a fragile chain of widely separated coastal wetlands to refuel for their long onward flights to the Arctic breeding sites. The first major staging site is at San Antonio Oeste in Patagonia, roughly 1000 km south of Buenos Aires city. Here the joint team attempts to catch red knots with a cannon net so they can be banded individually for ongoing estimates of annual survival of adults, and to assess their physical condition.