ROM Collections Contribute to Checklist of Indian Birds
Posted: August 25, 2016 - 11:42 , by
royal
Museum collections are often undervalued and misunderstood. Regular visitors to the ROM don't get to see what lies behind the public galleries, and yet less than 1% of the ROM's collections are on display. These collections do far more than gather dust: they are a reference point in time, and, from a natural history perspective, provide a baseline for our understanding of life. My responsibilities at the ROM are varied but a role I play is to make accessible our collections and the metadata associated with them (the where, when, what, and how) to research scientists from around the world.
I have received a lot of data requests from inside and outside the ROM. Some I can answer, and some I automatically forward along to collections. A group of recent emails stood out in particular.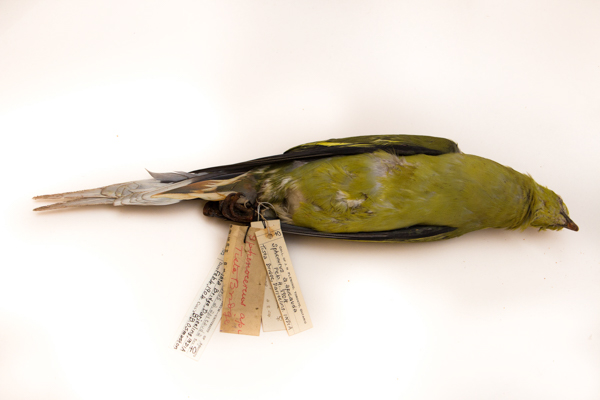 Over the past year or so I had been receiving numerous emails about bird specimens collected from India. I only recently realized that the inquiries were coming from a single person. With a bit of investigation, I discovered he is the lead author on a recently published paper by the Ministry of the Environment of India, titled "A checklist of the birds of India; Praveen, J., Rajah Jayapal & Aasheesh Pittie". To compile the checklist, the authors had visited many bird collections, but had also been "mining" online collections for information. The results have since been published and can been seen here. You'll find the ROM's bird collection is noted in the acknowledgements.
How on earth did India's Ministry of the Environment access data about the ROMs collection of Indian bird specimens?
Data from the ROM's Natural History Vertebrate Collections has been available to researchers from across the planet since 2004 via websites like MaNIS (Mammals), ORNIS (Birds), HerpNET (Reptiles and Amphibians), and FishNet (Fishes). In 2008 these websites amalgamated to become VertNet – a single website with the monumental task of organizing all these vertebrate collections. Since its inception in 2008, VertNet has expanded to include data from 96 vertebrate collections that contain 19,372,477 (and counting!) records of specimens and observations from around the world (this also includes fossil specimens!). As the authors from India discovered, a number of very large and important North American bird collections are on VertNet and these hold many specimens from India. The ROM's bird collections are also completely georeferenced which makes the data even more valuable.
A unique feature of VertNet's interface is the use of GitHub which allows users to submit issues, queries, and requests for more information on individual specimens. Along with sending any question(s) to the appropriate party (in this case, me), GitHub acts as a repository of these questions. Anytime an email question is responded to from VertNet, a copy is sent to GitHub where it is stored as an email thread. Even once an issue is solved, the record remains on GitHub. This means that any additional data gathered in the course of compiling this list of Indian birds will be there for anyone else to use in the future.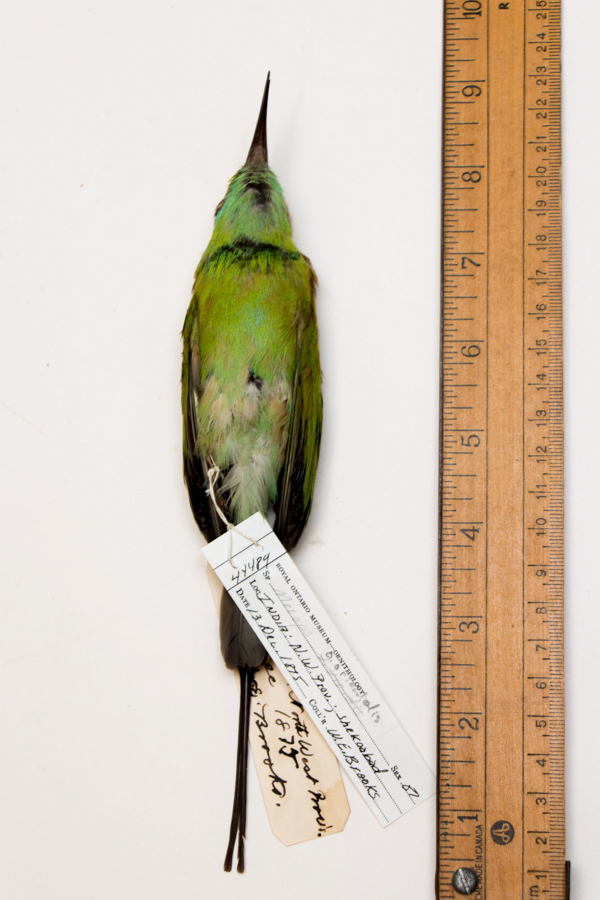 The importance of research collections and data sharing cannot be overstated. Mark Engstrom, Deputy Director, Collections & Research, summed it up perfectly when he said;
"This is a great example of how the ROM is making its outstanding international collections publicly available and how those data are being used to create larger products that have conservation implications. This continues to make us relevant and helps publicize our expertise and collections."
Brad Millen, Natural History