Phil Currie, the legend, my hero, is coming to the ROM!
One of the greatest experiences of my life occurred when I was just 7 years old. My mom took me for a week-long adventure to Alberta to visit Drumheller and the Badlands.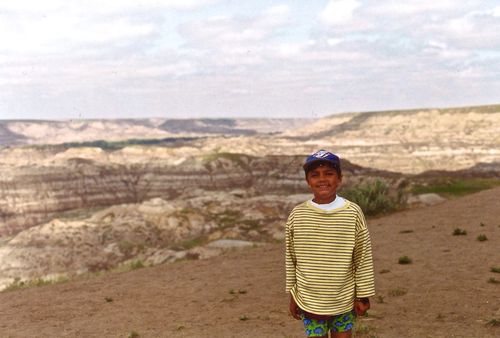 The Badlands is an incredibly special place – the way only a barren, rocky and sandy place could be. Not only is it one of the BEST places in the world (maybe the GREATEST) to find dinosaur fossils, it's also so prehistoric feeling that it actually feels like you've been transported back in time. Stunning fossils and innumerable bits of petrified wood litter the landscape, sticking out of the loose soil and red rock in unbelievable abundance. I remember tripping over them and scuffing my knees as we walked through the seemingly endless terrain. It was wonderful.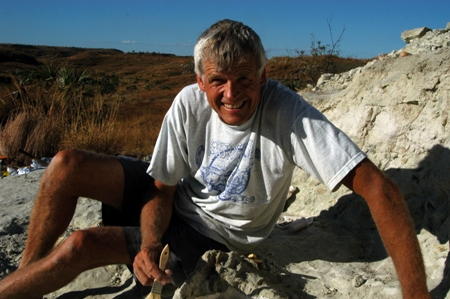 We spent a ton of time at the Royal Tyrell Museum, which is maybe the greatest dinosaur museum in the world. I went on digs and visited sites, and took endless walks into the Badlands. The greatest part of the trip, though, was meeting a hero of mine, Phil Currie. Phil Currie, for the uninitiated, is one of the world's LEADING palaeontologists. He's worked greatly in the Drumheller region and with the Royal Tyrell Museum. Some of his greatest work has been with the Argentina-Canada Dinosaur Project and the the Canada-China Dinosaur Project. His research has been widespread, covering multiple subjects such as theropods, the origin of birds and the movement of dinosaurs across continents. He even has a museum being built and named after him - The Phillip J. Currie Museum - opening next summer. Phil Currie is all sorts of incredible.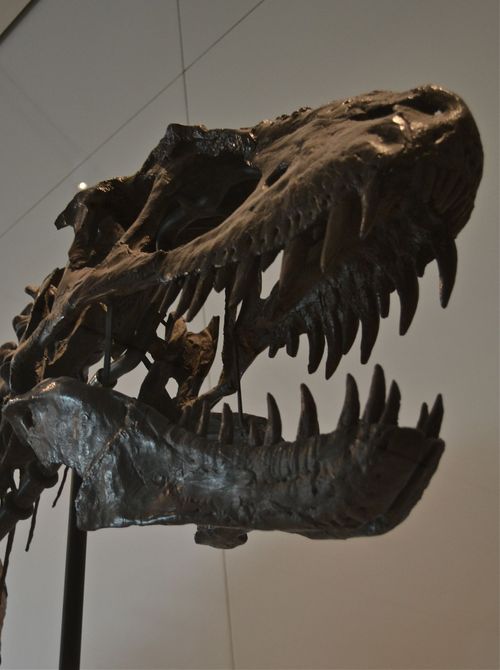 I've spoken at length about my love of dinosaurs, so I imagine it's easy to understand how jaw-dropping it was walking into one of the field stations in the Badlands where they study fossils and seeing him there. To me, meeting Phil Currie, a leading palaeontologist in the world and one of the great Canadian scientists, was the same as meeting my favourite baseball player (at that time, Roberto Alomar). I was starstruck. Dinostruck. What ever you want to call it, I was paralyzed. The living legend, indeed my hero, was RIGHT in front of me! … And I couldn't say a word. My mom pushed me up to the rail separating the lab from the entrance and called Phil over. She introduced me and told him how much I love dinosaurs and how we came on this trip JUST to visit the Badlands and see the fossils. I remember him coming around to meet me and, like the great guy he is, getting down on a knee to shake my hand. He even took the time to ask me some questions about my favourite dinosaurs and what I wanted to be when I grew up. I remember blurting out that I loved protoceratops and that I wanted to be a palaeontologist just like him. We talked for probably three minutes in total, but it left a lasting impression on my life.
______________
It's such on honour to say that we have Phil Currie coming to the ROM this Sunday for our latest Dino Day. I'm really excited to give kids the same experience to meet such a legend, just like I did. We have the Phil Currie Meet and Greet from 1 to 2 pm in the Currelly Gallery (where many of the other Dino Day family activities are), and then at 2 pm is his lecture, Mega Claws and Teeth: The Argentina-Canada Dinosaur Project (a few tickets still left!) in the theatre.
Considering how well the Paul Sereno and Catherine Forster Meet and Greets went, the kids (and the MANY adults, too) will have no problem going up to this hero to ask questions. When the event wraps, I hope to give another go at introducing myself to Phil Currie; this time, without the help of my mom!
SPECIAL NOTICE
We are currently experiencing intermittent issues with our voicemail system. We thank you for your patience. If you are trying to leave a voicemail, please email your question to info@rom.on.ca and we will get back to you as soon as possible.