National Volunteer Week | Volunteers cataloguing backyard biodiversity
Volunteers at the Royal Ontario Museum are an integral element throughout our galleries and supporting a wide variety of our public programs throughout the year, including holiday programming, ROMKids camps, Sleepovers, and more!
But this National Volunteer Week, we also want to recognize, and sincerely thank, the host of volunteers who come from all across Ontario to support a major community program of which the ROM is an important partner: the Ontario Bioblitz.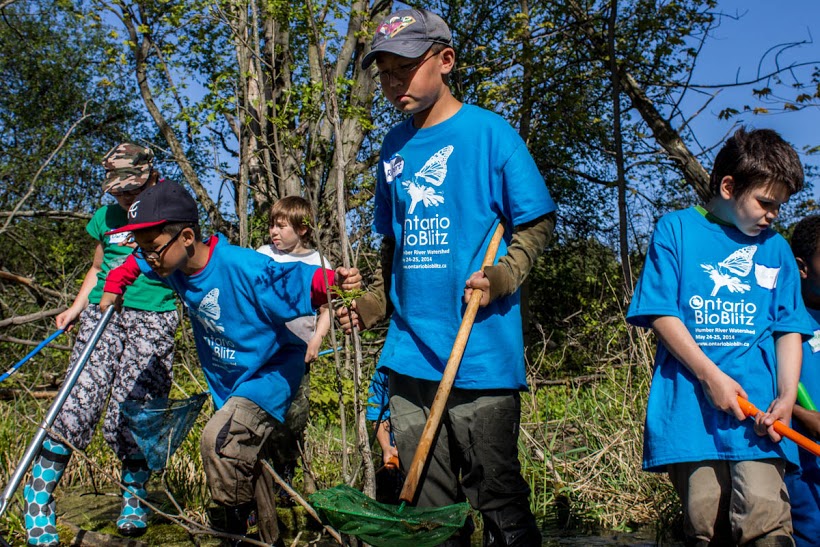 Excited kids explore a swamp, on the lookout for amphibians during the 2014 Ontario Bioblitz. Photo by Nicole Di Cintio.
Bioblitz: intensive field study in a designated area over an extended continuous time period (often 24 hours) in which professional and amateur naturalists attempt to record ALL living species therein. They are designed to gather valuable data, encourage public participation and expand interest in biodiversity.
Since 2012, the ROM has partnered with a host of other organizations to bring together professional field biologists, amateur naturalists, and curious citizen-scientists from all over Ontario to spend 24 hours in an intensive biodiversity survey of one of the Greater Toronto Area's major watersheds. From slightly more than 200 volunteers in Rouge Park in 2012, to 500+ registrants and volunteers who helped us survey the Humber River Valley in 2014, people from all walks of life have come together to build a deeper understanding and appreciation of biodiversity in our collective backyard (with impressive results)!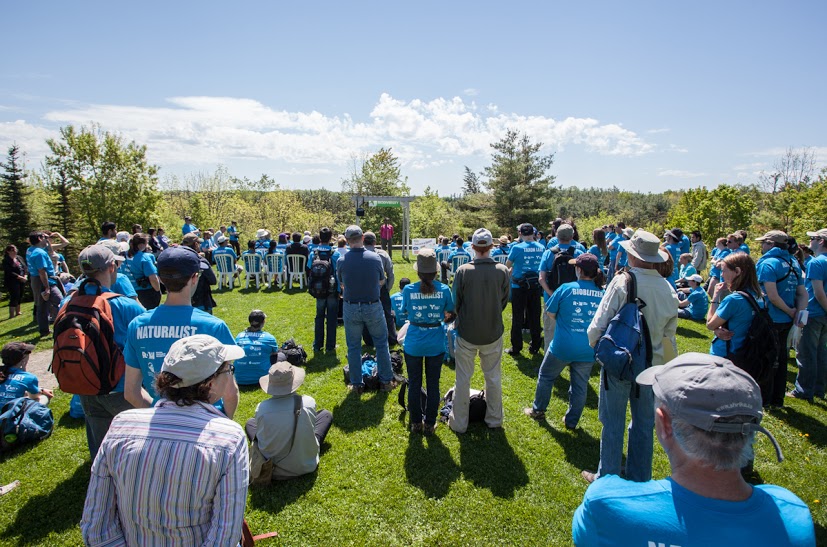 Hundreds gather in preparation for an intensive 24-hour search to identify and catalogue as many species as possible. Photo by Vincent Luk.
Our sincerest thanks to everyone who has helped the Ontario Bioblitz program come so far in the last few years! Whatever part you've played - from passing out t-shirts and trail mix, to identifying species and collecting specimens for genetic analysis has contributed to our effort to catalogue Ontario's biodiversity. We couldn't have done it without you!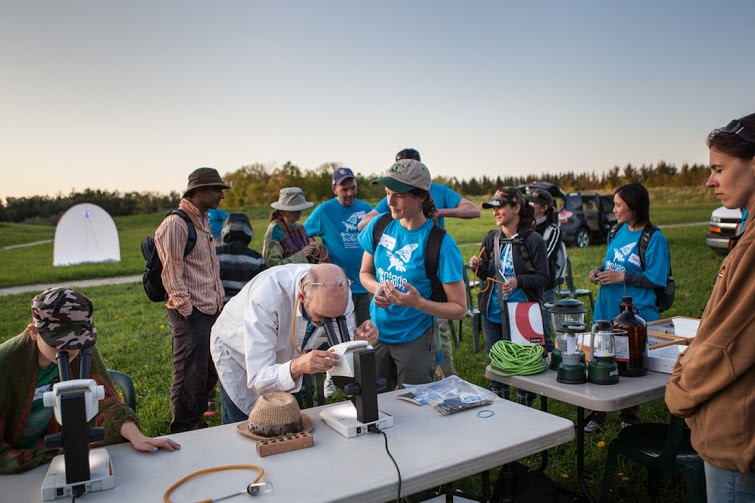 Professionals and amateurs alike work together to collect and catalogue insect specimens. Photo by Vincent Luk.
And we hope to see many of you again soon at the 2015 Flagship Ontario Bioblitz, happening in the Don River watershed, June 13-14. Registration for scientists is currently open and closes on April 17, 2015; registration for novices, enthusiasts and youth will be open from April 27 to May 31, 2015. And if you don't live in the GTA, don't fret – more community-lead Ontario Bioblitzes are happening every year!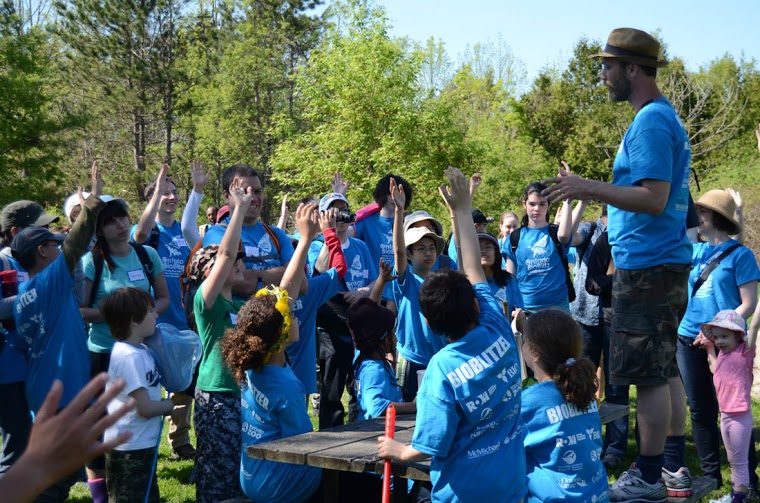 A group of young citizen scientists gather around a naturalist before heading into the field. Photo by Justine DiCesare.
Follow us at @OntarioBioblitz to learn more!