National Volunteer Week 2017 | Volunteer Spotlight: Doug Gibson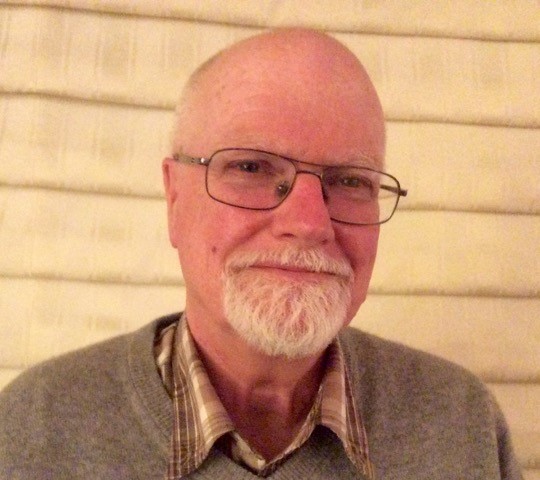 Doug Gibson is a docent, gallery interpreter and ROMWalker at the Department of Museum Volunteers.
What inspired you to volunteer at the ROM?
I worked 80-100 hours a week for 40 years as a physician and found retirement very difficult. I had always loved history and life sciences and was looking for a way to remain connected to both. As a child, the ROM was one of my earliest teachers. I first visited with my mother in the early 1950s and have since returned with my siblings, my wife and children, and my grandchildren. After my retirement, the ROM was like an old friend who offered me a chance to keep learning.
Tell us about your role at the ROM.
All the volunteer jobs are different. I started as a gallery interpreter: as Gary Cassidy will attest, training was difficult for me – I had always been the boss. I find that people are really excited to talk to a ROM volunteer personally about the objects that we show them. As a ROMWalker, I am always learning about the history, art and architecture of this rapidly evolving city. My exciting job is to lead a group of people on two hour walks around the city pointing out things that they have passed many times but never really noticed. I learned to be a docent in my third year. In that capacity, I have the opportunity to experience the museum's huge collections in company with visitors trying to achieve that moment of understanding that makes their visit to the ROM not just interesting but exciting.
What do you love best about volunteering here?
It is a lot of fun to take a topic and weave it into a learning experience using the many cultural and natural objects in the ROM. It is important that we communicate our enthusiasm to the visitors in our guided tours while providing interpretation of the many museum objects. That is not hard! It is impossible to be blase in explaining a 4.6 billion year old carbon meteorite or a revolutionary new piece of armour or the meaning of a 3,500 year old Egyptian wall sculpture!
My job as a ROMWalker is very challenging to my memory and vocal cords. Just imagine taking a group of thirty walkers along Bloor Street during rush hour on a Wednesday evening! However, If I just want to relax and talk to individual people, I have access, as a Gallery Interpreter, to a collection of objects which I can explain and discuss with them.
The museum is a dynamic place to work filled with constantly changing exhibits and a highly qualified curatorial staff. Every year, the Colloquium impresses me with the breadth of research being conducted by ROM workers all over the world. The Friends of Paleo group that I joined has wonderful talks by the very involved ROM staff and a chance to participate in their many events.
The people with whom I work make the time fly by. In this very narcissistic world, it is unique to work with a group of humble volunteers who love communicating face to face without necessarily consulting their electronic devices. As a group, they are very inclusive and just as obsessive-compulsive and nerdy as I am.
Can you share a favourite memory of volunteering here?
I was giving a docent tour about the history of life on Earth. In my group, I had both physicists and creationists. You might think that such a combination would engender hostility or disrespect of one for the other's position. This was actually not the case. The scientists respected the fact that the creationists were taking the tour in a scientific institution, and the creationists, though firm in their beliefs, were willing to hear about the specimens considered. Neither group considered the other's position wrong, merely a different interpretation, one scientific and one religious.
Apart from your volunteer work at the ROM, what do you like doing in your spare time?
I volunteer for the Canadian Cancer Society – it connects me with my profession, and the experiences and determination of the cancer patients inspire me. I love reading about history, paleontology or astronomy, and now the internet allows me access to rapidly changing information from robotic explorers all over the solar system.
For relaxation, nothing beats paddling my kayak along the shores of Ahmic Lake at dawn with the mist rising from the water or just hiking in the woods. On the personal side, I am very lucky to enjoy my family with my wife of forty years (Sue is also a ROM volunteer), three children and a fourth grandchild due soon – another girl, of course: we only pass along X chromosomes.
Most of all, I love to just slow down and revel in that incredible sense of awe or wonder that comes with the contemplation of a historic object or fossil from the remote past. The communication of that excitement to visitors here at the ROM is really fulfilling.