National Archaeology Day at the ROM!
Posted: October 17, 2012 - 22:11 , by
ROM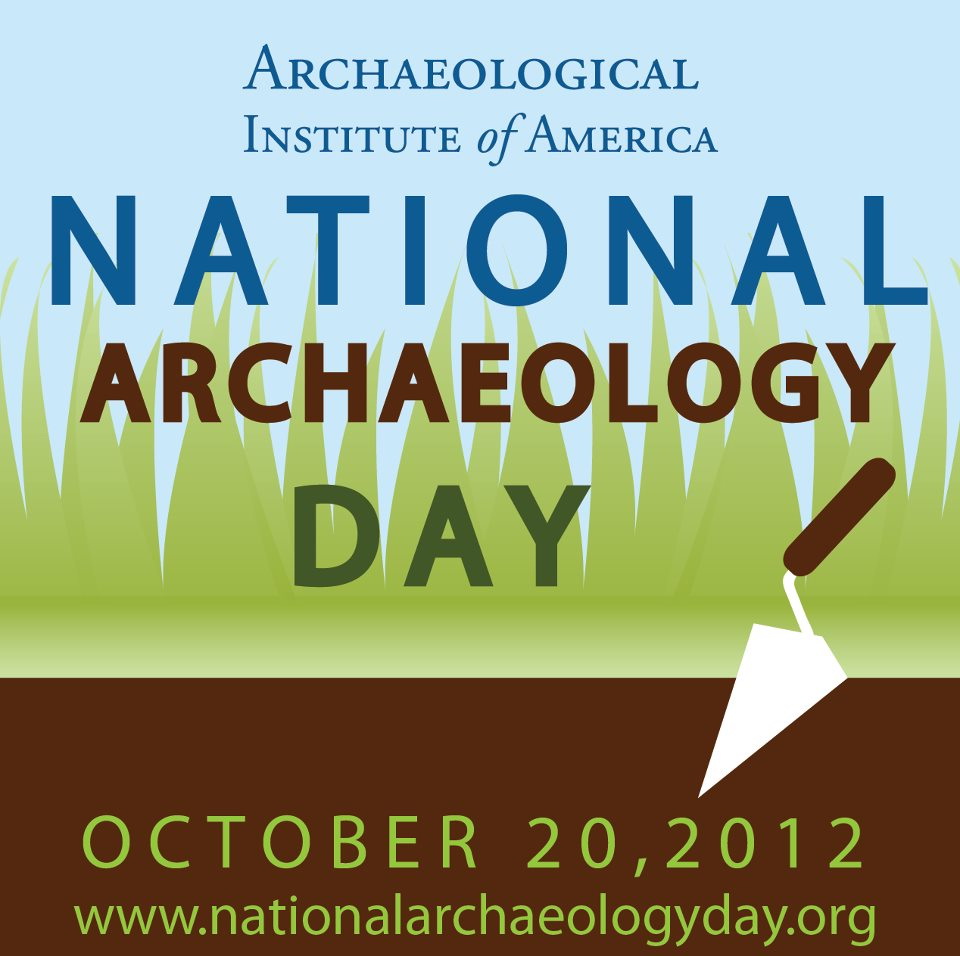 Why not escape the Toronto rain this Saturday and come to the ROM to hear about hot and sunny countries? Saturday is National Archaeology Day at the ROM, and we've been hard at work sorting out lots of events, talks and activities (for kids AND grown ups). I don't have any good behind-the-scenes photos because no one has stood still for long enough! Things have been hectic with deciding on activities, inviting speakers, co-ordinating volunteers, ordering equipment, creating fact sheets and advertising the event. Massive thanks to lots of ROM staff, professors and students from the U of T, and the Toronto branch of the AIA for their hard work so far. Keep it up!
National Archaeology Day is a big deal (at least I think it is). It's an annual event that is happening across North America and beyond (more than 100 institutions are taking part), promoted by the Archaeological Institute of America, one of the largest archaeological organisations in the world. What's so important is that it's trying to make sure everyone understands what archaeology is, why it matters and why it needs support – difficult when there are so many other good causes to worry about.
Come and meet real live archaeologists! In Currelly Gallery students will be talking about excavations they've worked on in Turkey, Syria, Crete and Peru, and the ROM's very own Justin Jennings will be talking about his work in Peru in the lecture theatre. They don't all look like Indiana Jones (just warning you), but they do have some good stories – some of them even get into the news (see the Toronto Star here and here). Unlike Indiana Jones, proper archaeologists don't just uncover 'treasure' to take home. Systematic excavation and recording is as important as even the most spectacular finds, because that's what really helps us understand the past. Kids (and kids at heart) will also be able to have a go at learning excavation and fieldwork techniques.
But archaeology is about more than just digging up dirt (and 'treasure') in hot countries (some of you may have seen my opinions on this in an earlier blog. It's also about preserving, studying and understanding the discoveries made during excavations, to help explain the past. So there will also be activities and talks from the people who conserve and study artefacts, and display them to everyone else. As well as talking to conservators, curators and academics about how objects were made and restored, you can repair your own broken pot, and make your own 'ancient objects', such as an Egyptian collar, and a Minoan headdress up in the Currelly Gallery. Two ancient world experts from out of town, Derek Counts and Carol Mattusch, will be talking about their subjects in the lecture theatre, and the series of lecture theatre talks will be kicked off by ROM curator and U of T professor Clemens Reichel talking about the up-coming Mesopotamia exhibition. Come along at 11.30 to hear some behind-the-scenes stories which will make you think about what went into the next exhibition you walk through!
And finally, because dressing up seems to be a key to the most successful ROM events, we have re-enactors, to show us how living history can help us understand the past. Because it's that year we will be exploring the war of 1812 with Dr Dunnfore, a field doctor, and some 1812 soldiers. They show that archaeology isn't just about very old things, but also about more recent history.
So come along, escape the rain and have fun while supporting a good cause – the promotion of archaeology. Spread the word!
See you this weekend! And join us on twitter and tumblr for all the action!