Museums and millennials: the secret may lie in video games
Posted: March 8, 2016 - 11:33 , by
royal
By Marianne Mader & Aaron Phillips
The Royal Ontario Museum has recently reached a milestone: partnering with an independent developer, Last Hour Games, to release the video game "Clash of the Talons" inspired by its bird collections. This achievement is the result of the ROM's effort to engage Millennials, whose attendance rates have been declining over the past decade across the museum sector. These digital natives, born between the the early 1980's and 2000's, are the 'social-generation' who value collaboration, co-creation of content, participatory experiences, and genuinely want to make a difference in the world. The video game, 'Clash of the Talons', and the process of developing this game are a testament to these core values.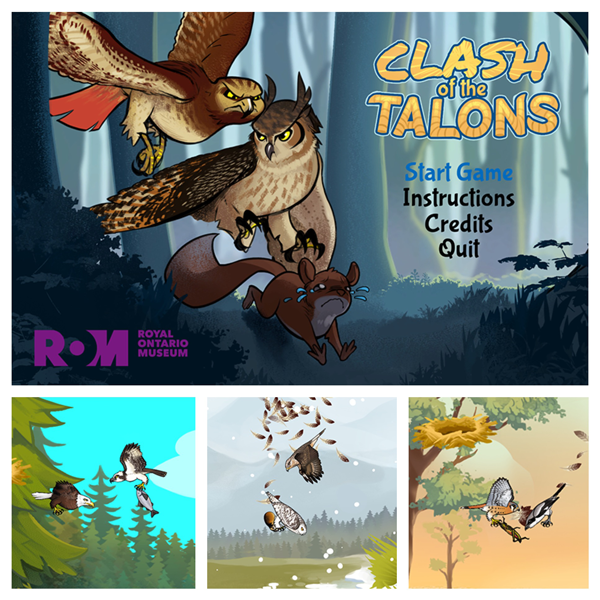 The ROM Game Jam experience engages Millennials through an annual weekend hackathon event that invites developers to create video games inspired by our collections. Selected games are featured within the ROM throughout the year during public programs and school visits. Participants are encouraged to be 'Beta Testers', wherein they play the games and provide feedback to the developers. In this way, the games continue to improve and expand.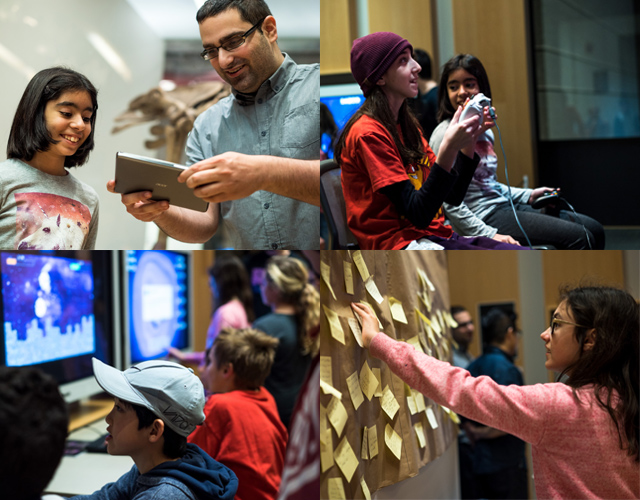 After a year and a half, the 'Clash of the Talons' is the first game from this process to be commercialized. The collaborative effort incorporated feedback from Ornithology experts, museum visitors (typically Millennials), and educators. The game features birds of prey competing for food in the wild - players square off against each other as eagles, hawks or owls of various kinds in their respective environments. Those who catch the most prey, win!
In true Millenial fashion, Last Hour Games will be donating some of the proceeds of their sales to the ROM.
Join us in the Earth Rangers Studio March 9, 2016 to celebrate the launch of Clash of the Talons. Francesco Ciarlandini, Director, Last Hour Games, will be on hand to answer your questions between 12pm and 4pm.