I found the Baby Bison and now I'm on my way to Grasslands National Park
By Alexander Muth, winner of the Find the Baby Bison Contest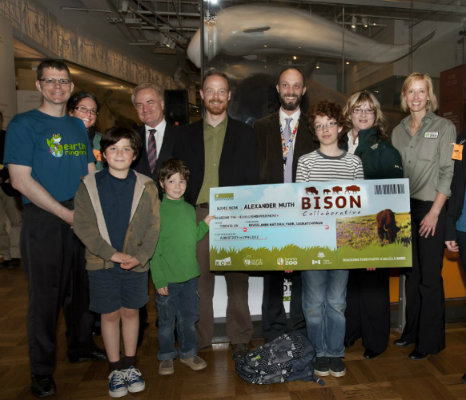 My name is Alexander Muth. I just turned twelve last week, and I will be going into the grade six class at Trillium Waldorf School in Guelph, Ontario. I go to the ROM a lot and it is just about my favorite place because I am very interested in the kind of things that are there.
This past winter, my class went on a trip to the ROM to see the Maya exhibit and the Ancient Egypt stuff. We entered through the school entrance, so I never saw the sign that said, "Find the Baby Bison". After our Maya tour there was some free time before we toured the Egyptian galleries, so my mother and I went to see the First People's Gallery. In there, there was the baby bison! I filled in a ballot, thinking I might win a trip to the Toronto Zoo, but hoping to win the grand prize to Grasslands National Park!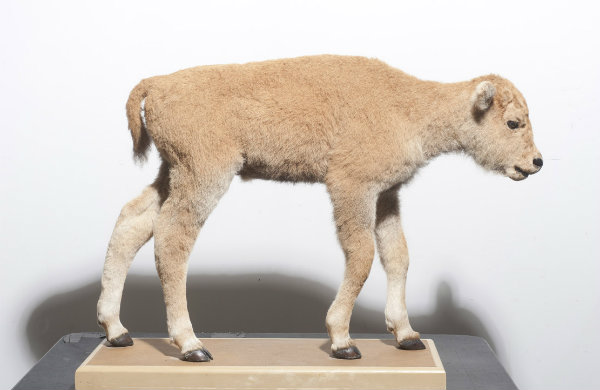 This baby bison wandered the halls of the ROM during the "Find theBaby Bison" contest.
In March I got an email telling me that I had won. I was extremely excited! And now, as the great day gets closer, I wonder about what it will be like, and what my favorite part will be!