Gone Fish'n at Ontario BioBlitz 2013
Posted: October 7, 2013 - 11:55 , by
royal
ROM ichthyology staff led an enthusiastic team of 25 volunteers into the Rouge River on September 14th and 15th for some serious fish collecting during the 2013 Ontario BioBlitz at Rouge Park. Our aim: to identify as many species of fishes as possible in a 24 hour period. After a quick lesson on techniques, safety practices and animal care procedures we set off to search the river. Access proved to be a challenge in many spots, but it didn't dampen our spirits on such a gloriously sunny day.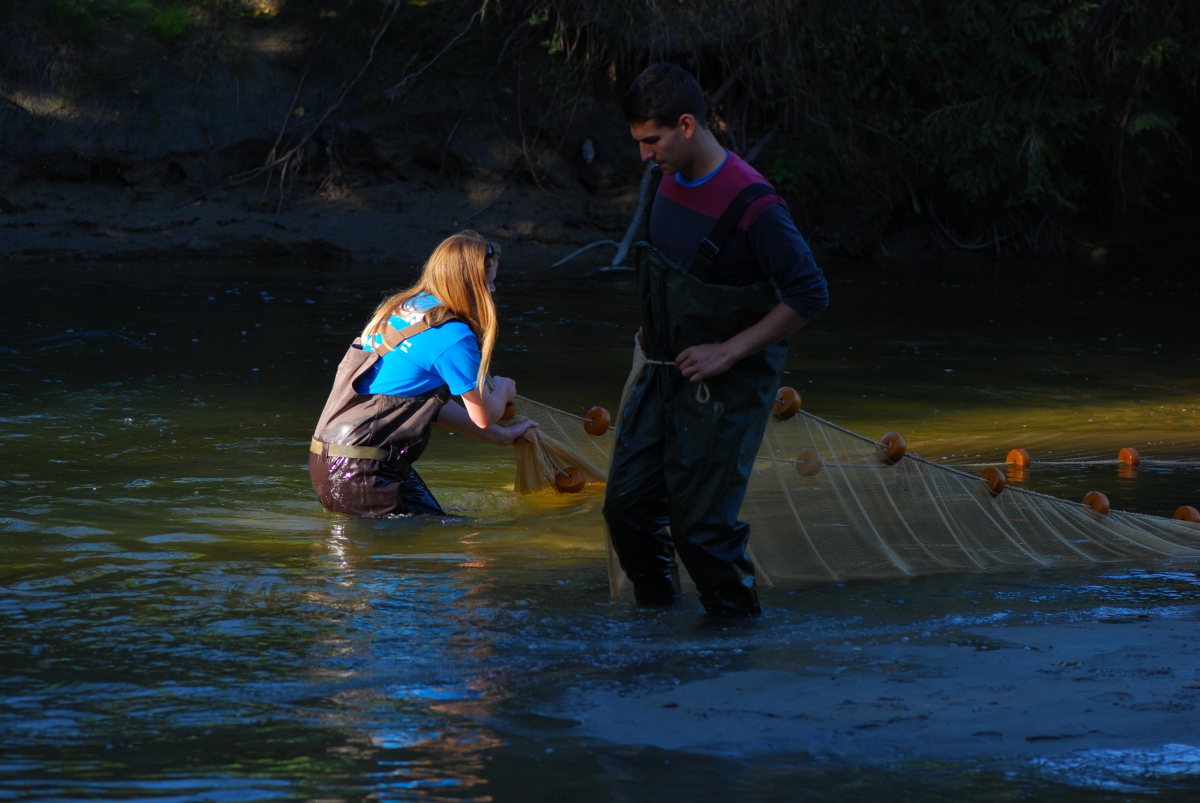 Saturday afternoon was spent hauling seine nets, tallying species, clipping fins, photographing specimens and habitats, and releasing thousands of unharmed fishes back to the river. A slightly disappointing count of 25 species was caught on Saturday afternoon; a possible 64 species are known to occur in the Rouge River. Undaunted, 10 eager bioblitzers returned to the Rouge and Little Rouge rivers for a night expedition hoping to catch nocturnal favourites such as madtoms and American Eel. It was a very chilly and damp event but spirits remained high. A stonecat and logperch were new additions to the tally but unfortunately the eel (species at risk in Ontario) was not to be seen.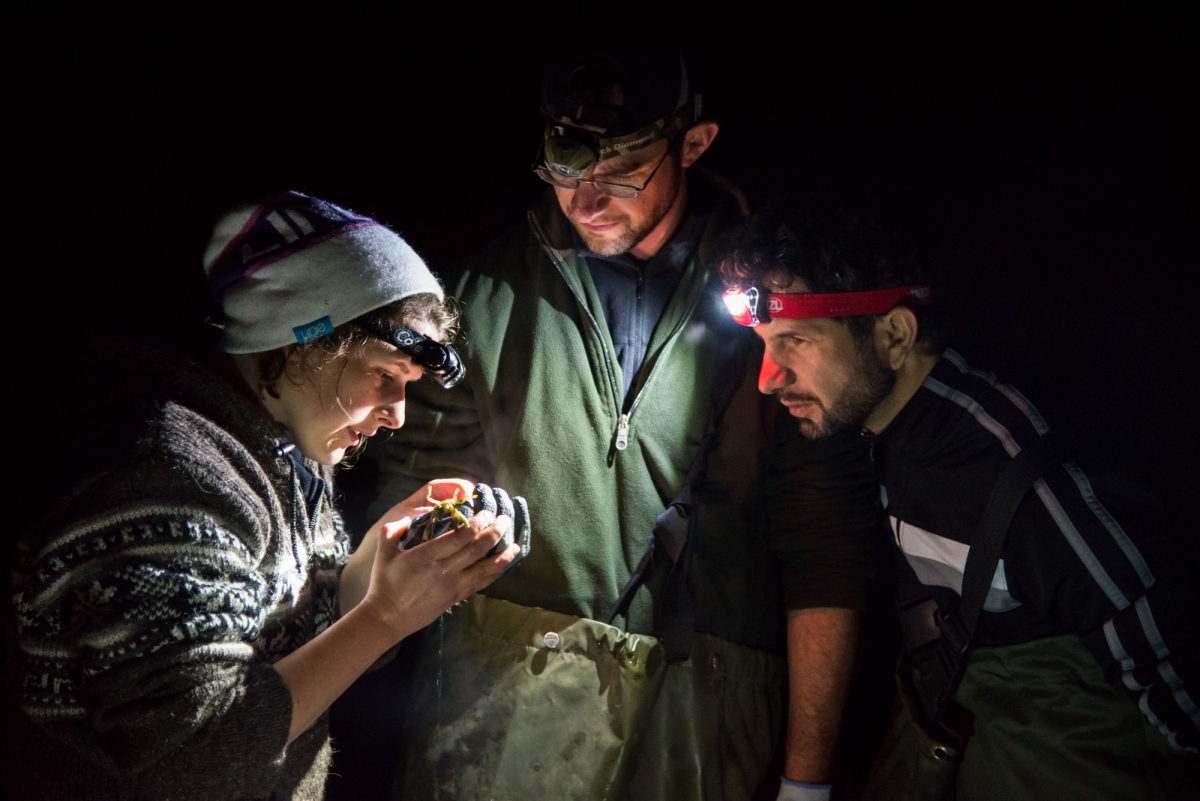 Despite the late night, we started early Sunday morning with a noon deadline looming ahead. More seining, tallying, fin clipping and photographing revealed only one new species from the day before. But it was an unexpected find: a Brook Silverside (Labidesthes sicculus), new to the Rouge River fish fauna.
The Brook Silverside is a thin silvery fish and may be mistaken for a minnow. Unlike minnows however, it has two dorsal fins, and its pectoral fins are placed high on the body, similar to those in flying fishes. On a moonlit night, schools of Brook Silversides can be seen "flying" out of the water in a low arc, and individuals may travel up to ten times their body length before re-entry. This behaviour likely aids the Brook Silverside in escaping predators lurking in the water below, or catching insects hovering near the water's surface.
A great big thanks to Dave Lawrie from the Toronto and Region Conservation Authority for sharing his knowledge of the Rouge River with us, and to the whole team of keen fish bioblitzers – we all had a blast!