Celtic Fun Weekend: Themed Pancakes, Warrior Paint, and Dancing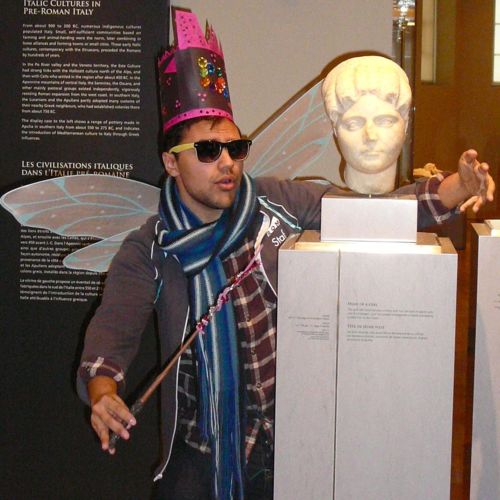 In my role at the ROM I see all sorts of families. Large. Small. New to the museum. Regulars to the museum. Everyone! And it doesn't matter where you fit on this large line of families, because there's always something for you to explore and to have fun with! Today I want to talk about one specific type of family: the savvy family.
I really love when families come to the ROM completely prepared with a game plan. They've been here before so they're not going to dabble in everything (the ROM being HUGE and all), but instead will focus on one specific gallery. They want to indulge, explore, pick the gallery apart and put it back together. They want to experience one complete theme.
These prepared families often bring things to document their visit: a few journals, coloured pencils to make notes and draw pictures of what they see, and often a smart phone to snap a fun photo (and occasionally tweet). They don't need a map – they've already planned their route online. Some tots excitedly hold gallery-themed toys, while other toddlers wear t-shirts that scream, "I KNOW EXACTLY WHAT I'M HERE TO SEE!". The night before, this savvy family may have even read a bed-time story about their upcoming weekend adventure.
This is the type of family that had themed pancakes this morning. They're ready. And we're ready for them.
Where I'm going with this…
This Saturday and Sunday, and six more weekends in the Spring, let us do the planning for you! We're running Family Fun Weekends – something "savvy families" (and all families, for that matter), are sure to appreciate. Inspired by our similarly-run family-centred activities like ROM for the Holidays, Family Day, Mediaeval Fairs, and March Break events, we're running themed programming on weekends, always specific to one very special topic. This Saturday and Sunday you'll find us exploring the Celtic World. Later you'll see Space, Egypt, Dinosaurs and other fabulous frontiers.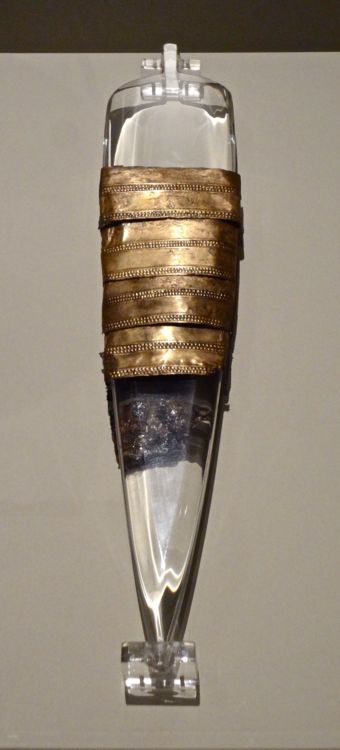 There's lots more!
We're taking rarely seen artefacts from our curatorial department and giving everyone fun and exciting opportunities to get up close with history.
Activities and art projects we have lined up for this Celtic Weekend:
Celtic warrior face-painting and faerie crowns
Festival vibe with musical performances, myth story-telling, dancing and musical performances at our Family Ceili (a traditional Irish social gathering).
Family Fun Weekends 2012 to watch for…
March 3-4: Celtic Weekend
April 14-15: Archaeology Weekend
April 28-29: Dinos Weekend
May 5-6: Space Weekend
May 12-13: Ancient Egypt Weekend
May 19-21: Awesome Animals Weekend
June 9-10: Ancient Rome and Greece Weekend
Want to become a savvy family? Follow ROMkids on twitter and tumblr for the latest news from the studio.