Bring on the Welcoming Committee: Doni the Komodo Dragon is Here
Visitors to the ROM are used to a warm welcome, and Doni the Komodo Dragon was no exception. His long-anticipated arrival meant that a celebration was in order.
Many of the volunteers that worked on the Komodo Dragon project as well as some special ROM members joined staff from the Toronto Zoo and the ROM for a tea party in Doni's honour.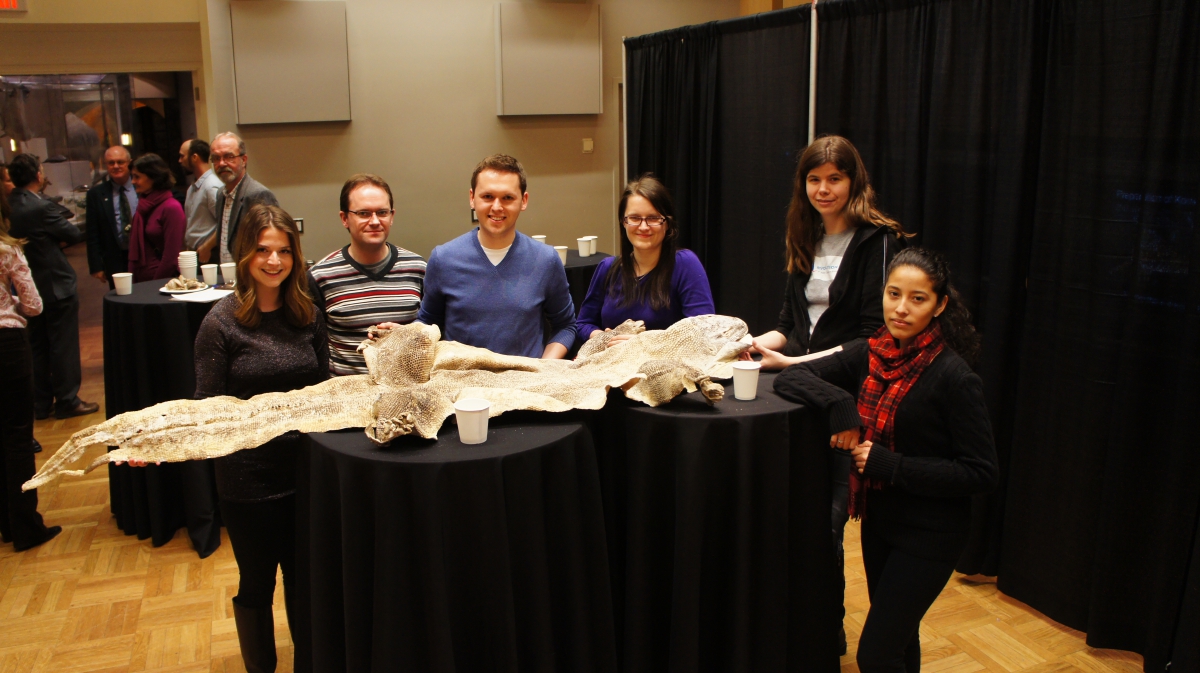 Guests learned about the process of specimen preparation, got to touch Doni's tanned skin and got a sneak peak of the new specimen, which had just been placed in its permanent home here at the ROM.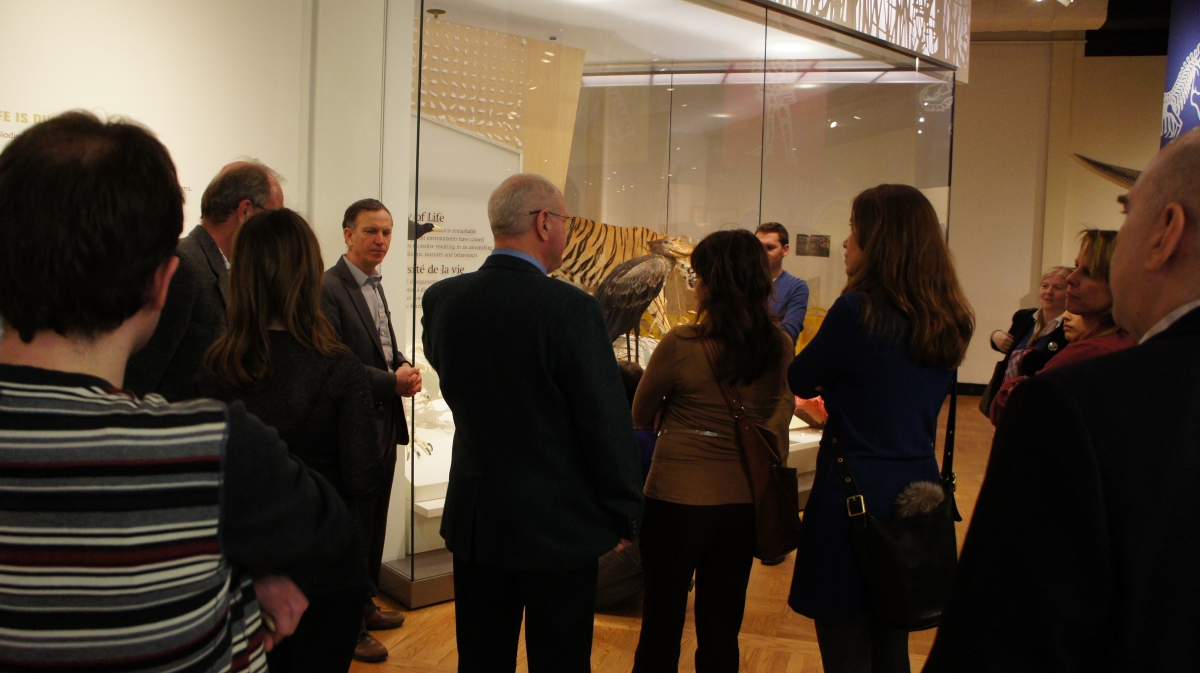 Dr. Graham Crawshaw, senior veterinarian at the Toronto Zoo knew Doni well in life and delighted the crowd with stories about some of Doni's antics. However, Komodo Dragons are a species at risk and aside from being an interesting individual Dr. Crawshaw also spoke of the important role Doni played in the continuation of his species. Doni sired several offspring before his death and his progeny are living in various zoos around the world; among them is his son, Kilat who you can find at the Toronto Zoo.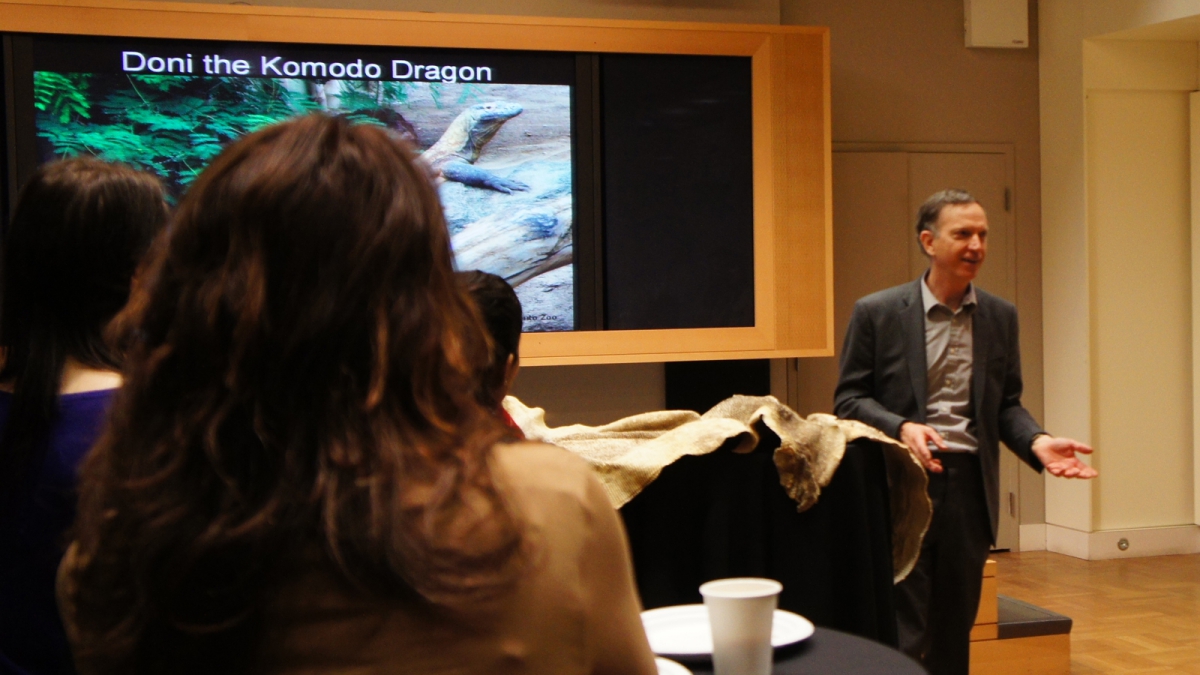 Everyone is thrilled that Doni will continue to fascinate and educate the public. Come by and visit Doni the Komodo Dragon, newly installed in the Life in Crisis: Schad Gallery of Biodiversity.