BioBlitz Bits - Fungi Findings
Blog by ROM Senior Curator of Mycology, Jean-Marc Moncalvo
This is the second installment of our "BioBlitz Bits" Series - ROM scientists share their favourite stories from past Ontario BioBlitz events
I have been a part of the fungi team for the Ontario BioBlitz program since its first event in Rouge Park in 2012. What is amazing about BioBlitzes in or around the city is that you never know what you will find that has been hiding in your own backyard. Let me tell you about a perfect example. Last year at the Humber Watershed BioBlitz I was leading a guided bioblitz hike that was focused on looking for different fungi species, and teaching people how to identify them. Quite unexpectedly, we found a single tiny Agaricus mushroom in the forest. When we got close, we noticed that some slugs had been making a quick meal out of the mushroom, and there were some chunks missing from its cap. Just like people, animals love to eat soft mushrooms! This Agaricus may not look like much, but it is a wild member of the Button Mushroom, commonly found in your local grocery store.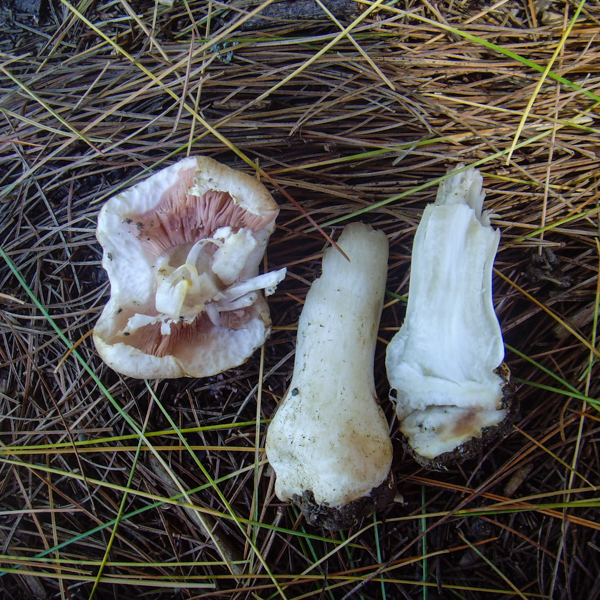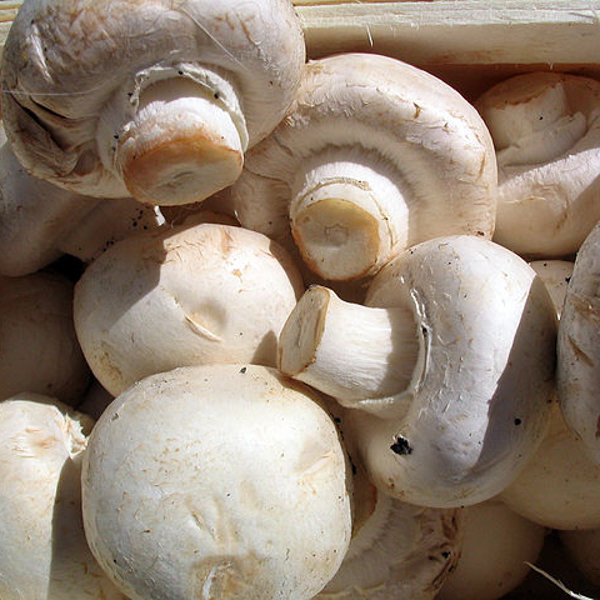 We collected the half-eaten specimen, and brought it back to the ROM. I consulted a colleague from the USA, Dr. Rick Kerrigan who is a researcher that specializes in this group of fungi. With his help, we discovered that the specimen we collected corresponds to a new species that Dr. Kerrigan is currently describing that is most commonly found in Alaska and the Rocky Mountains. It is strange to find this single specimen in the relatively warmer Southern Ontario climate, because it seems to be a species that prefers the cold, and even has a shorter flowering time to suit the shorter growing periods of more northerly climates.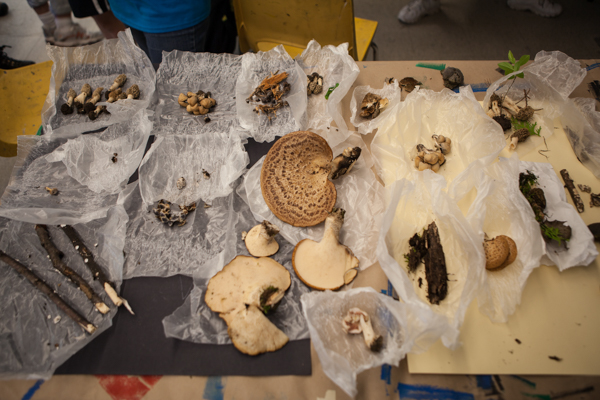 Along with new discoveries like this, what makes BioBlitzes so fantastic is definitely the kids! To witness the moment when they find something, not knowing what it is, and then wanting to discover what they've found, is just wonderful! BioBlitzes feel different from an average collection event, because of the inclusion of public involvement and engagement. Many kids, especially younger ones, don't know what's in their own backyards. Coming out to a BioBlitz inspires them to spend more time outside exploring their neighbourhood, parks, forests, and ravines, and less time in malls. This is the reason why I do this year after year. I want to inspire children to care about biodiversity and nature, because they are our future leaders. I can't wait to do it again this year in the Don Watershed. Come and see what fungi we find during the 2015 Ontario Bioblitz that happens June 13-14, and see some of our local biodiversity for yourself.