An Interview with Deborah Samuel on "The Extraordinary Beauty of Birds"
Posted: December 6, 2016 - 15:01 , by
ROM
Guest blog by Environmental Visual Communication graduate David Coulson
There are over 140 000 bird skins, 45 000 skeletons and 12 000 nests and eggs methodically organized and cataloged behind the scenes at the Royal Ontario Museum. Some of these skins are over 200 years old, others arriving from the far corners of the Earth. It's an astounding collection.
Yet it is a collection that remains mostly hidden to the public, and for photographer Deborah Samuel, there is an unseen beauty that's tucked away in the many shelves and cabinets of the ornithology room. Her latest book, "The Extraordinary Beauty of Birds" is a stunning exposé of the ROM ornithology collection; an attempt, in her words, to bring these birds and feathers back to life.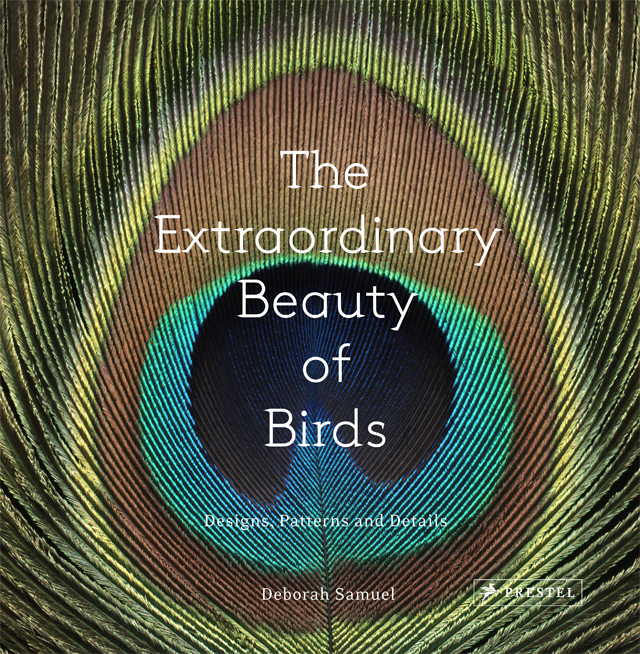 I first came across Deborah's book while being given a tour of the ornithology collection by ROM ornithologist Mark Peck, who collaborated with Deborah and wrote the text for the book. Immediately I was captivated by what I saw. While birds are already a popular animal (perhaps some of you know an avid birder or are one yourselves), Deborah's book captures birds and their beauty in a whole new way. The images are poignant, glamourous and full of detail and precision.
For Deborah, this book is another chapter in a series of projects that have been fuelled by her deep affinity for animals and respect for the natural world. A renowned fashion and portrait photographer for over 25 years, shooting the likes of Leonard Cohen, Rush, and Margaret Atwood, Deborah stopped working commercially in 2000 and decided to focus her attention on her own personal work, which has included dogs, horses, botany, skeletons, and now birds.
I had a chance to talk with Deborah about her recent book and working at the ROM:
What brought you to the ROM and working with their collections?
It started with my Elegy project, where I was working with skeletons and animal bones. I was trying to find them, I was buying them but after visiting the ROM, they thought it would be a great show and offered access to their collections. And so while working on Elegy, somebody asked me if there was another department at the ROM I would like to work in and was immediately drawn to ornithology.
What was it about specifically that drew you to birds and the ornithology collection?
I was really struck with birds at that point. I had a lot of loss in my life – I felt I had lost my own wings, like they had been clipped, and I needed to find them. So there was this transition, where I went from death to finding the beauty in life. And there is a beauty inherent in birds that we hardly seem to look at.
What was the process like working with these birds, feathers and eggs?
I worked on this project for four years. It was complicated and I think the most intense work I've ever done. Part of the issue was the fine particles of feathers, sawdust and other powdery material used in the preparation of bird skins. And to the naked eye you don't see that, but when you blow things up to 40x40 and start retouching, it's like looking into a blizzard! So I had to take out every single piece of dust.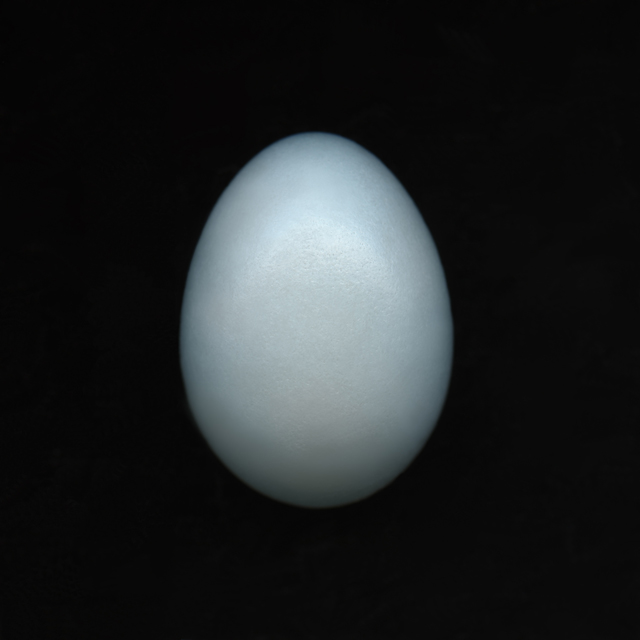 Like your previous work (Elegy), you used a flatbed scanner to capture these images. Can you talk a little about the use of a scanner in your work?
When I started working with a scanner, people didn't think anything could happen with that. But I developed a way to work with it in order to produce really big prints. However, my point with scanning is, it doesn't matter how you capture the image any more. It's about the intent, the story. So it was not just about putting something on a scanner, but figuring out what am I trying to say about this bird, what's special about this feather?
You also collaborated with the ROM's ornithology technician, Mark Peck. Why was that important to this project?
Well, I had a lot of fun working with Mark. I'm not a birder, but I was really interested in learning about the feathers, skins and eggs that were being researched. And when he (Mark) would look at my final image, he would write about the intent of the photograph, which was wonderful. And so you not only have these captivating images, but a story behind them. And that's how we presented the book to the publisher, as a way for art and science to meet.
How would you describe your book in a few words?
It's microscopically looking at things around us, things we don't look at and seeing the beauty in everything. For me, what is beautiful about life is the small things. Take an egg for example. Growing up in Ontario, the robin eggs were magical - their colour, their shape. Or take a crow feather, something which I think most people won't even bother with, and look at the way it moves. It's about recapturing this magic.
Do you have a favourite image or subject?
The Black Sicklebill. I have so many images that I love, but the Black Sicklebill really spoke to me. It envelops you if you just look at it. There's this chorus to the way the feathers move and I just remember being quite astounded by the colour.
What's next for you?
I am currently working on an exhibit that will be out next May at the Gardiner Museum for the Contact Photography Festival. It's called Artifact, and it is about what remains. Sort of an extension on the themes from my previous work (death, beauty, etc) but with a different way of examining this concept.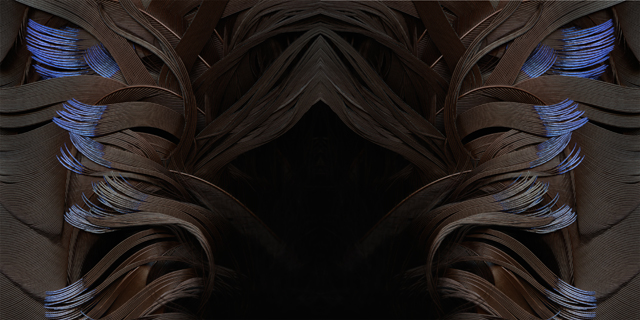 After speaking with Deborah, and viewing her book, I could not help but see the ROM's ornithology room and collection in a new light; picking up a feather and being captured by its movement, or by its complex mechanics and how it's put together. Our conversation was also confirmation that the worlds of art and science are not distinct, but interconnected. They are both about discovery, wonder and curiosity and this is exactly what the ROM tries to engender every day. In Deborah's words, "It's about putting a whole new world out there for people to see."
To see more of Deborah's work, you can visit her website: http://www.deborahsamuel.com and her Facebook page: www.facebook.com/deborahsamuelphotography
You can purchase a copy of Deborah's book, "The Extraordinary Beauty of Birds", at the ROM Boutique Store or online at: http://shop.rom.on.ca.