5 reasons to be excited for BioBlitz Canada 150 in Rouge National Urban Park
Posted: June 2, 2017 - 21:07 , by
ROM
Guest blog by Omar McDadi, External Relations Manager, Parks Canada, Rouge National Urban Park
Parks Canada is thrilled to host one of several BioBlitz Canada 150 events taking place across Canada on June 24th and 25th in Rouge National Urban Park – one of several signature Canada 150 events of the Government of Canada.
A bioblitz brings together kids and adults, scientists and ordinary citizens to count as many of the animals, plants, insects, and fungi as possible in a specific area over 24 hours. This year's bioblitz in the Rouge will also feature a "basecamp" festival, which will feature an 80-person choir, food trucks, renewable energy stations, a climbing wall, programming with CBC Kids and Owl Kids stars, and much more. In short, it's shaping up to be a memorable 24 hours.
While intensive biological surveying has taken place in the Rouge Valley before, this was before the creation of Rouge National Urban Park and a doubling in the park's size. We are keen to make history by bringing this amazing citizen science event to Canada's first and only national urban park for the first time.
Here are five reasons to be excited about Bioblitz Canada 150 in Rouge National Urban Park:
1. A massive park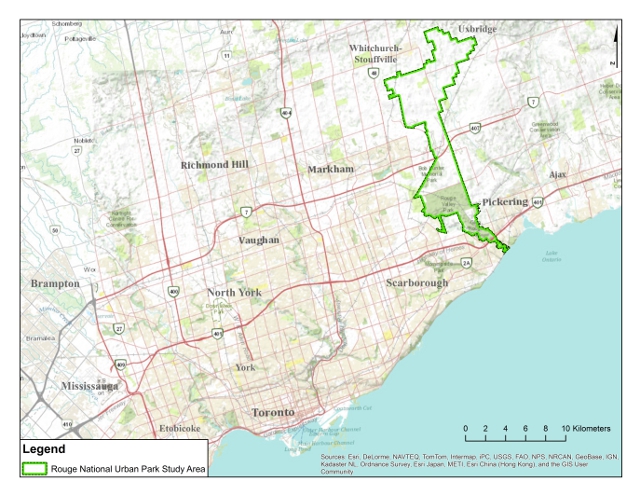 The surveying options associated with this year's bioblitz are enormous. With over 79 km2 of land committed to Parks Canada for Rouge National Urban Park, once completed, the Rouge will be one of the largest urban protected areas in the world. Indeed, it will be larger than places such as Bermuda and Gibraltar, and 23 times larger than Central Park. What's more, the creation of the national urban park will achieve a long-standing conservation goal of connecting Lake Ontario to the Oak Ridges Moraine, and will link communities, cultures and ecosystems across the cities of Toronto, Pickering, and Markham, and the Township of Uxbridge.
2. Biodiversity hotspot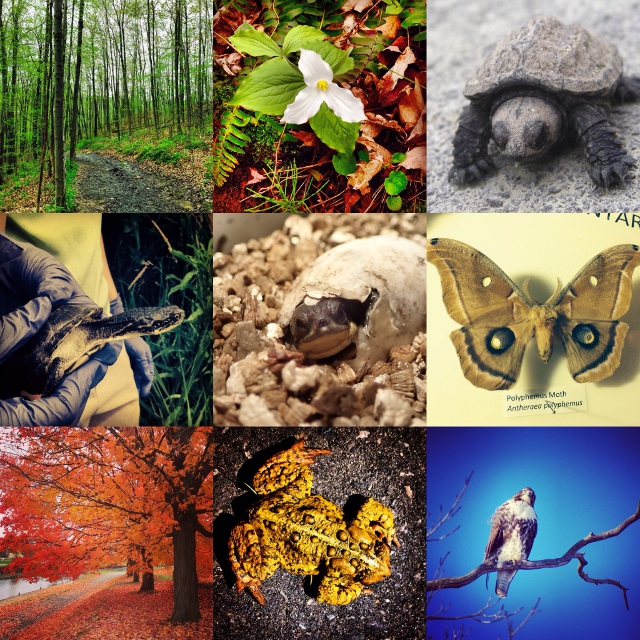 We know from past bioblitz events that the Rouge is a hotspot for biodiversity. Incredibly, the Rouge is home to over 1,700 species of birds, mammals, fish, plants, fungi, reptiles, amphibians, and invertebrates – making it one of the most biologically diverse places in Canada. This is particularly noteworthy given how close the park is located to Canada's largest population centre and metropolitan area. It's heartening to know that viable populations of plants and animals can exist and often thrive in such close proximity to so many people.
Located within one hour's drive of approximately 20% of the Canadian population, Rouge National Urban Park is uniquely positioned to connect a wide array of people to Canada's rich natural heritage by providing meaningful educational and stewardship opportunities – such as hosting Canada's largest ever bioblitz.
How many species will we count this year? Can we better 2013's total of 1750? We'll find out soon enough on June 24th and 25th.
3. Cultural and agricultural heritage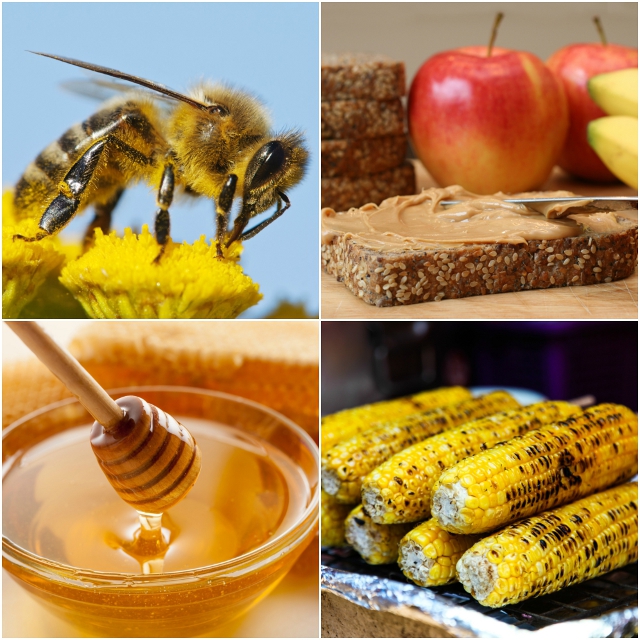 Although the Rouge is famous for its natural heritage and rich biodiversity, there are other compelling aspects to the park's story. The park features over 10,000 years of human history and is home to some of Canada's oldest Indigenous sites. In establishing the national urban park, Parks Canada has been working closely with a First Nations Advisory Circle made up of 10 nations with present day and historical connections to the Rouge, to ensure this amazing cultural heritage remains an important part of Rouge National Urban Park's story, programming and operations, now and for countless future generations.
Also unique to Rouge National Urban Park is the protection of agricultural lands. Indeed, the Rouge is home to some of the very last working farms in the Greater Toronto Area, and literally the last working farm in the City of Toronto. Soil found in the park is predominately Class 1, the richest, rarest and most fertile in the country. These lands will be kept in production while providing farm experiences for park visitors, and farms will continue to contribute to the health of the park's ecosystems (see "Restoration is everywhere" below).
4. Public transit options abound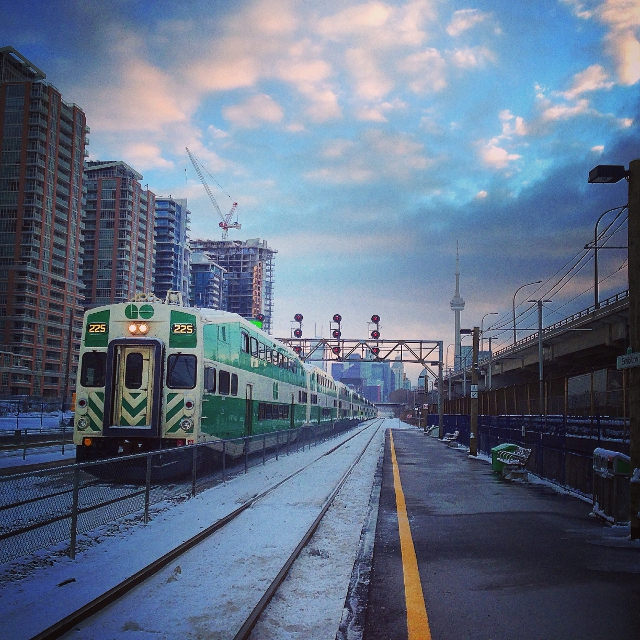 In many parts of the world, it's quite common for biological surveys to take place in very remote locations and involve some highly complex logistics in terms of transporting people, equipment, field gear, food, and countless other supplies. Think of Arctic and Antarctic expeditions, and landscapes chock full of ice, rock and tundra.
In the case of the upcoming bioblitz in the Rouge, we are lucky not to face any such challenges. Indeed, you can easily get to Rouge National Urban Park via public transit. Located only 30 minutes from downtown Toronto by car, you can access the Rouge by TTC and Go Transit, as well as by foot and by bike. What's more, our awesome partners at Parkbus will be running a free public shuttle to the Bioblitz basecamp festival on June 24, with departures from downtown Toronto starting at 9:30 am. Registration for free shuttle service to the park will be open at 10 am on Friday, June 9 on www.parkbus.ca. Spots are limited, so be sure not to miss out!
We are thrilled that Canada's first and only national urban park is so well connected to transportation options, thereby reducing barriers to accessibility and making it easier for people to escape the city and experience amazing programming such as BioBlitz Canada 150.
5. Restoration is everywhere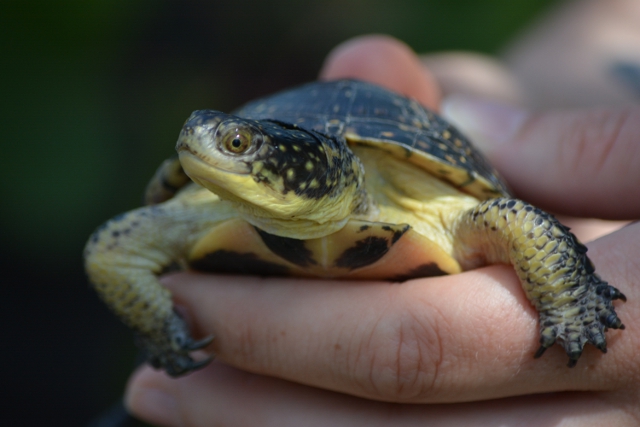 Did you know more 76% of the Rouge's landscapes have been altered or disturbed? This is hardly surprizing given the park's close proximity to Canada's largest urban area, but so much of the park looks and feels like pristine wilderness. How is this possible, you might ask?
Restoration has long been a part of the Rouge's story, with dozens of community groups spending thousands of hours in the park planting trees and picking up garbage over the last three decades. Without the work of these amazing volunteers and community members, the creation of a national urban park simply would not be possible.
Building on this legacy, since 2015, Parks Canada has completed 31 conservation and agricultural enhancements projects in the park, restoring more than 32 hectares of wetland habitat and 20 hectares of forest, and planting more than 38,000 native plants. Since 2014, Parks Canada has also worked with the Toronto Zoo to rear and release 113 threatened baby Blanding's turtles in the park. All of this work has been carried out in partnership with park farmers, Indigenous partners, schools, conservation groups and community associations.
All of this restoration work has played an important role in helping to maintain and enhance the park's biodiversity – something definitely worth celebrating at this year's Bioblitz Canada 150 in Rouge National Urban Park. We hope to see you there!
N.B. This year's bioblitz would not be possible without the hard work of the many amazing partner organizations that have been working steadfastly since September 2016 to make this marquee citizen science event a reality, including the Royal Ontario Museum, Toronto Zoo, Toronto and Region Conservation Authority, the University of Guelph's Centre for Biodiversity Genomics, and the Canadian Wildlife Federation. These organizations are incredible and it's been an honour and a pleasure for Parks Canada to collaborate with them all.