Treasures from the Forbidden City: Bird's-Eye View of the Capital City
During the New Year season, the snowy imperial capital bustled with life. Shoppers were busy in the commercial district of the outer city. To the north, layers of walls, gates, and towers blocked them from the emperor's palace, the Forbidden City. The grand architectural organization of the capital reinforced a highly structured vision of a centralized and expansive rule from within the walls of the even more structured palace.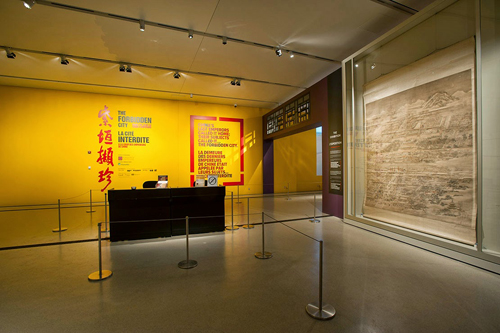 Bird's-Eye View of the Capital City, Inspired by Emperor Longing's Poems.
京師生春意圖軸
Xu Yang (徐揚, ­1750–after 1766­)
Ink and colour on silk
Qing dynasty, Qianlong period, 1767
The Palace Museum, Xin­146672
Emperor Qianlong wrote 20 poems about early spring, describing scenes, customs, and activities of both imperial families and common people—newly spouted grasses, setting off firecrackers, hanging auspicious omens, ice skating and more. A court painter put this scene together based on Qianlong's poems, including some of the scenes in the painting itself.
Where is early spring?
In the playfulness of ice-skating.
Blades swirl, kicking up frost-flakes,
twirling skaters slide past like whirlwinds,
juggling so many balls my eyes cannot follow,
effortlessly, no doubt, playing their sport.
I rewarded them accordingly,
officials raised a cheer.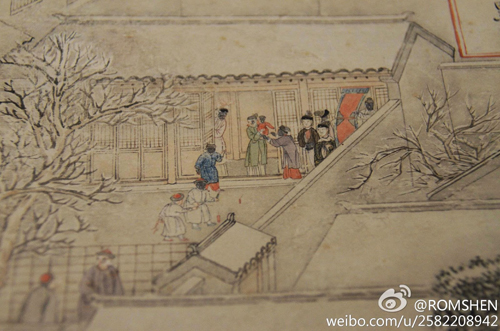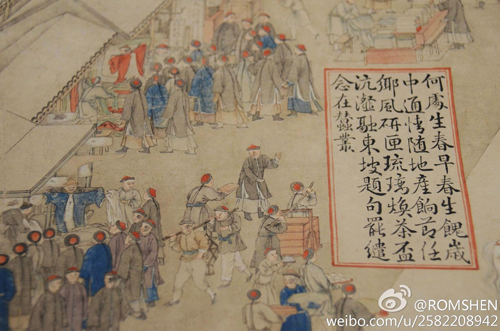 For more insite into this exhibition and it's wonderful treasures, please consider purchasing the exhibition Souvenir guidebook.
SPECIAL NOTICE
We are currently experiencing intermittent issues with our voicemail system. We thank you for your patience. If you are trying to leave a voicemail, please email your question to info@rom.on.ca and we will get back to you as soon as possible.