Posted: March 15, 2013 - 12:44 , by
ROM
Senior Preparator, Bob Walsh was asked to give a talk on his specialty, exhibit lighting design, by the National Institute of Design (NID) in Ahmedabad, India.
http://www.nid.edu/
Bob has been there for over a two weeks now and here is his last post from India.
Linking Sarkhej
I'm learning that in India, you really have to be patient and learn to adapt to ever changing circumstances. The installation of the exhibit I've been collaborating on here at National Institute of Design (NID) is no different.
"Linking Sarkej" is an exhibit that explores, describes and engages with the community living around Sarkhej Roza. An example of Indo-Islamic architecture, the site is actively being used by the community today. The Exhibit Design students of NID worked with American artist Sheila Klein, who in turn worked with women living in the community around the monument itself, teaching crochet techniques. The crochet techniques attempted to reference the design of Jalis, the carved stone screens typical of Sarkhej Roza.
The process of the exhibit's installation, not unlike the installations I've been involved with at the ROM, had moments when one couldn't believe it would ever be completed. My role was to oversee the implementation of the lighting plan I'd developed with the exhibit design students. Working with NID's technical staff to do the electrical work required the students to translate...
Could we move the fixtures to any location we wanted? "Yes, of course". Later this became "Yes of course, but only a little bit."
Can we turn off the overhead fluorescents? "No problem at all". " But not all of them". Then, "If we ask for permission, then we can turn all of them off".
Eventually, this all got sorted out and in fact the staff did a tremendous job meeting what, for them, were very unusual requests from yours truly.
The lighting equipment presented some serious constraints, being contemporary with the Institute (ie, 1961). They tended to disintegrate easily, and were equipped with a single lamp type, a very, very wide flood. The students and I devised a low tech solution, using tin foil and gaffers tape.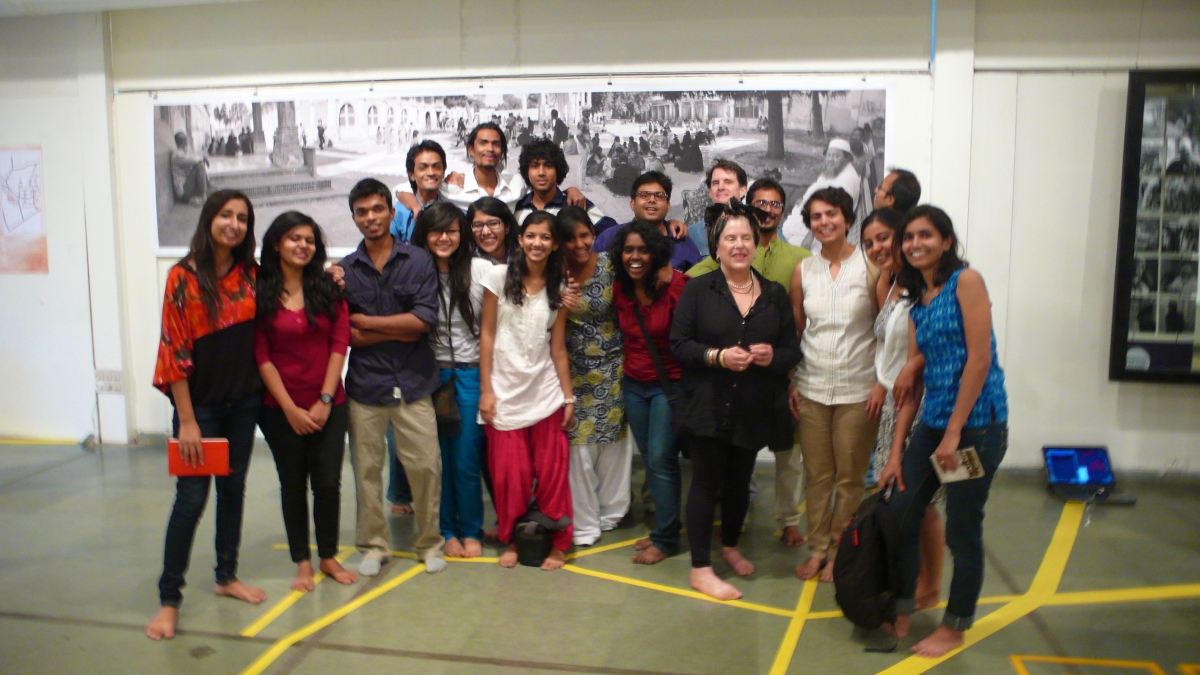 Meanwhile the installation of the other exhibit components proceeded in fits and starts. Mid day temperatures in Ahmedabad right now are edging close to 40 degrees - not much work gets done for a large part of the day. Much of the installation took place over two nights starting at midnight.
Finally the whole came together at the 11th hour (literally) and was complete by noon today. At 5pm an Opening was held, with special guests from the community of Sarkhej in attendance. It was great to see the excitement all around, as the students, villagers, and NID faculty mingled with the local press.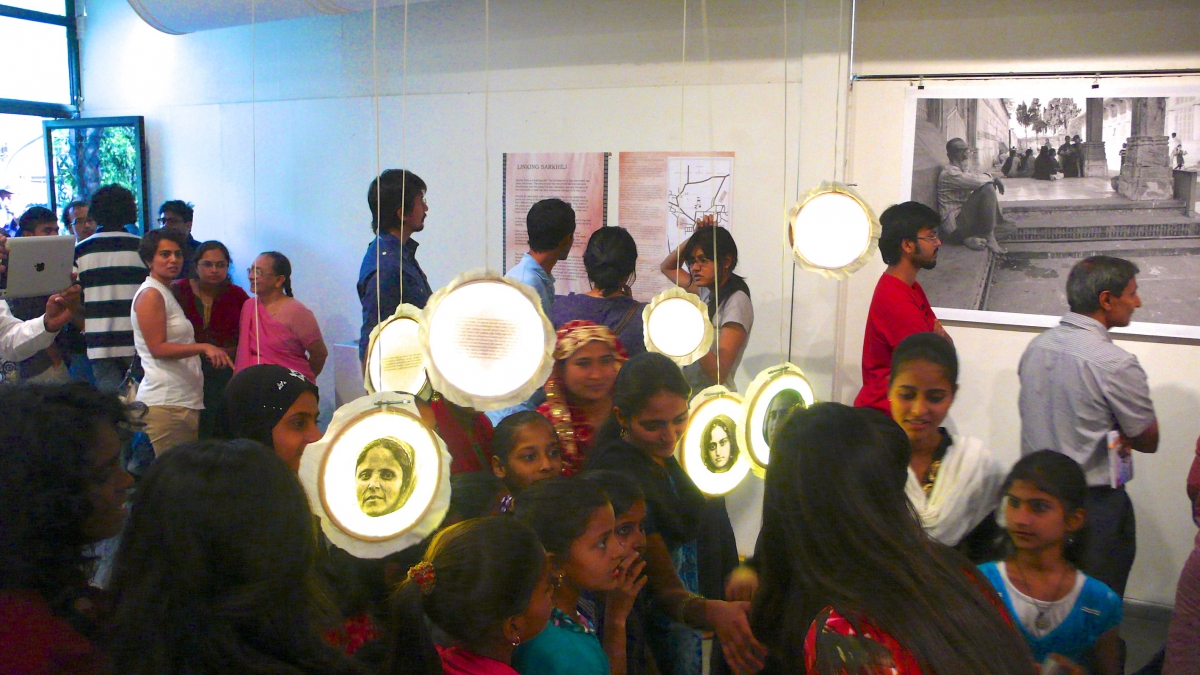 The Opening concludes my involvement at NID, and I'll be flying home tomorrow.
Bob