The Fruits of our Labour: ROM images in print
Posted: December 10, 2012 - 15:46 , by
royal
It's always a nice treat to receive publications from clients that license our images. When a book comes in I check to see which page our image is reproduced on, mark the page and record publication details for our records. Here is a handsome pile of books that include ROM images and will be transferred to the ROM Library & Archives.
One of my favorites is El Anatsui: Art and Life by Susan Mullin Vogel, published by Prestel Publishing. This was an interesting request because it required a custom shoot of Straying Continents (2010.44.1.1-8) on display in the Shreyas and Mina Ajmera Gallery of Africa, the Americas, and Asia Pacific. The author wanted to see the entire piece along with a person in the image to give a sense of scale. I checked our existing images and none of them quite fit the author's specifications. So the ROM's Senior Photographer Brian Boyle and I set off to the gallery and after a lot of testing, checking and repositioning of the camera equipment he took several shots, one of which fit the bill!
The ROM's image of Straying Continents can be found on page 149.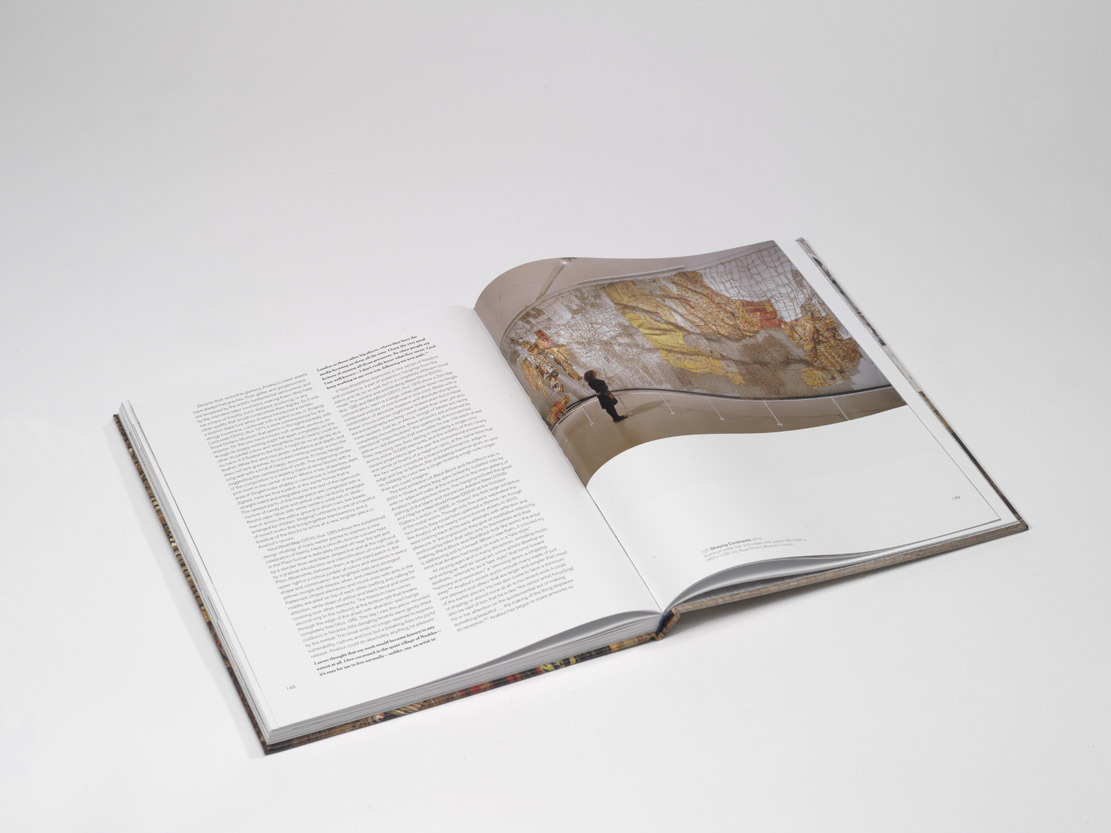 For more information about this publication visit Presel's website.