National Volunteer Week 2017 | Department of Museum Volunteers celebrates its 60th anniversary
Blog Post by Vera Hall, President, Department of Museum Volunteers (DMV)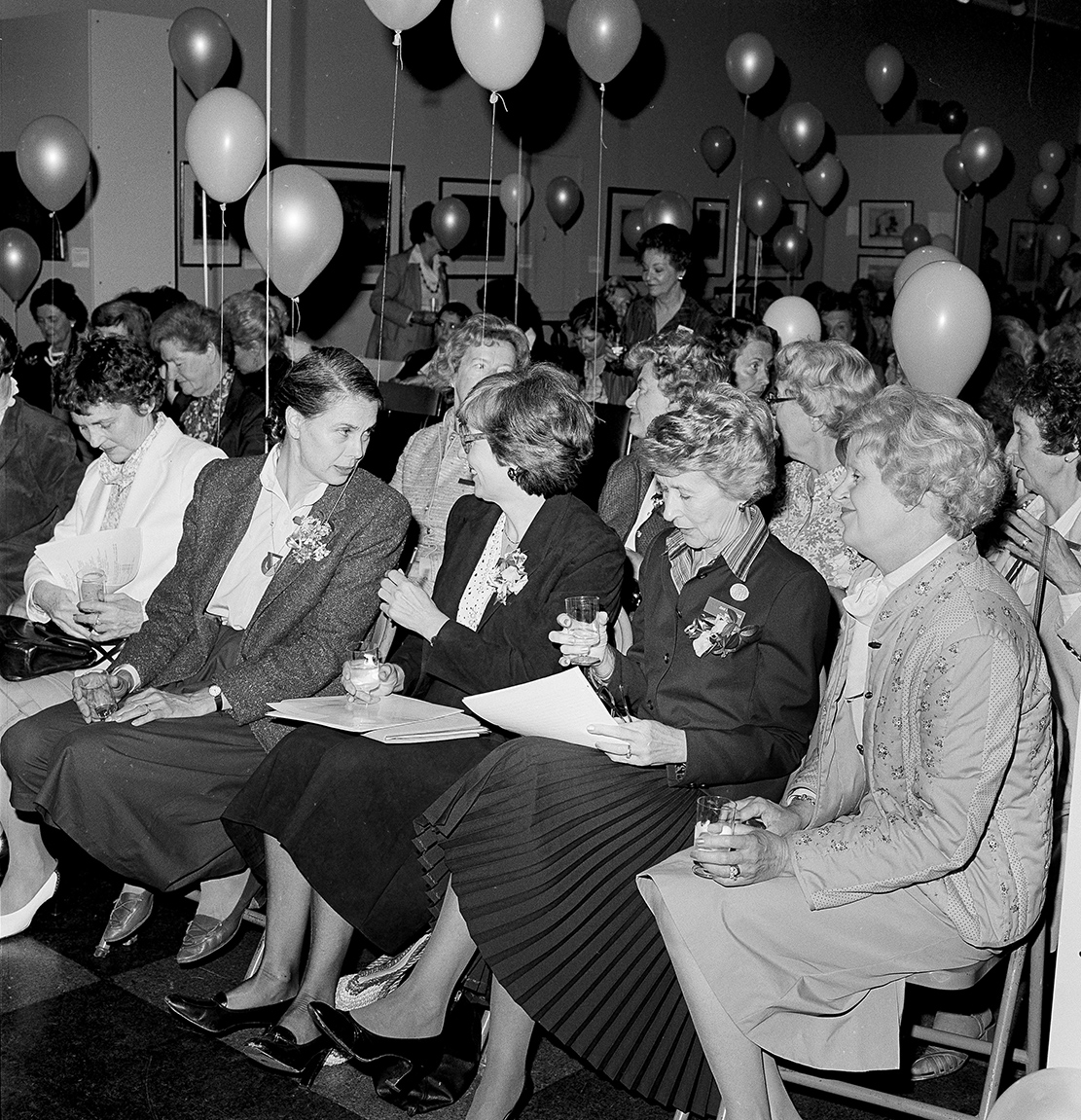 DMV Members Volunteer Committee 25th Anniversary Party (May 1982)
In 1957, when the Members' Volunteer Committee was established, they had no idea that it would grow from its 12 original members to over 550 volunteers known as the Department of Museum Volunteers. The Committee's mandate was "To assist the Board and Staff of the ROM as they request, to initiate programmes and to encourage interest in the ROM."
As we celebrate 60 years of the DMV, we continue to fulfill this mandate to ensure that every visitor who comes through the door of the ROM, has a top notch experience and goes away to tell others about our collections and exhibitions.
Wondering what to do at the ROM? DMV volunteers at the Information Desk can help you plan your day!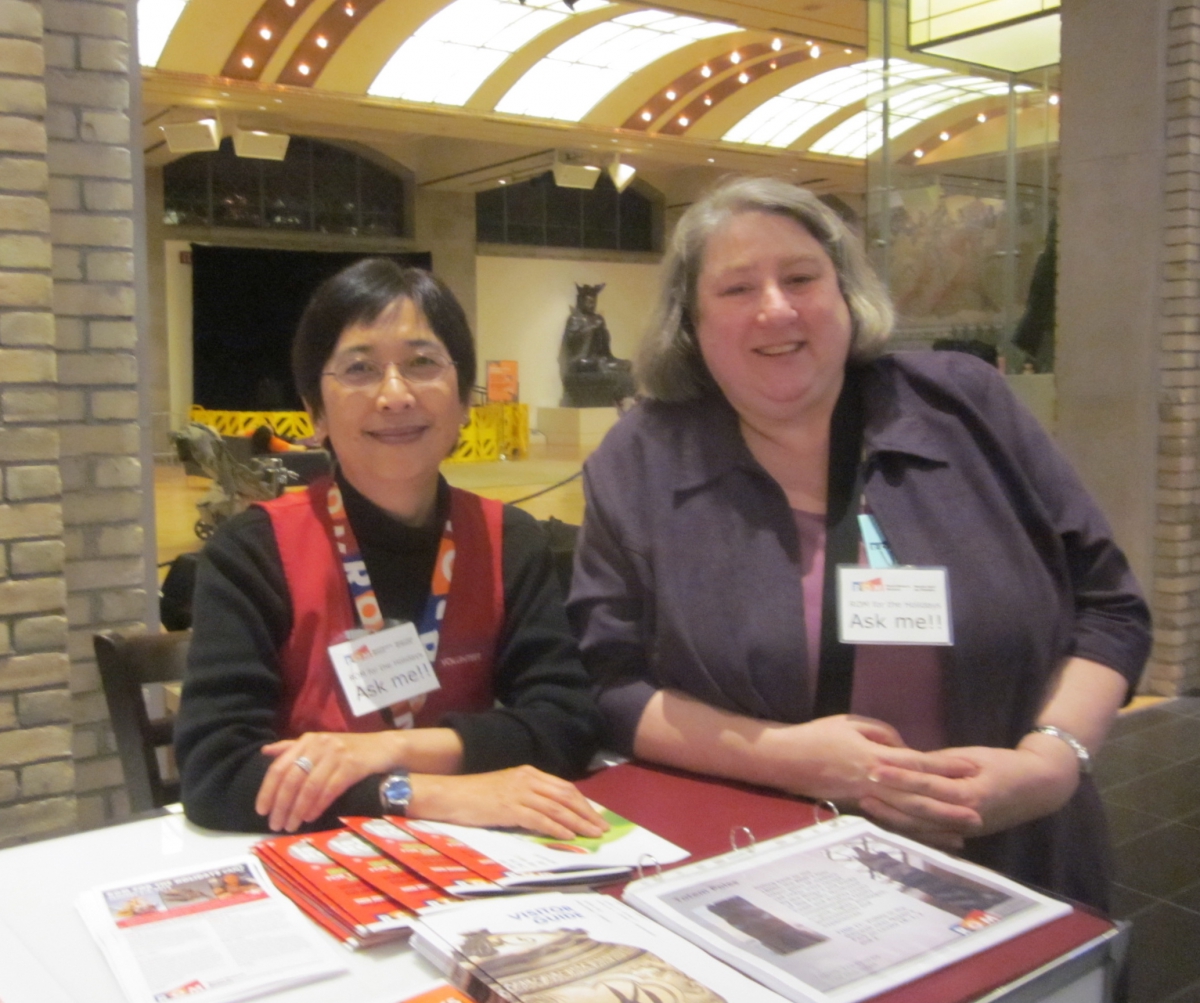 Gallery Interpreters and Visitor Guides are often found in ROM galleries assisting visitors. Gallery Interpreters (in red coats) have artifacts that visitors can touch!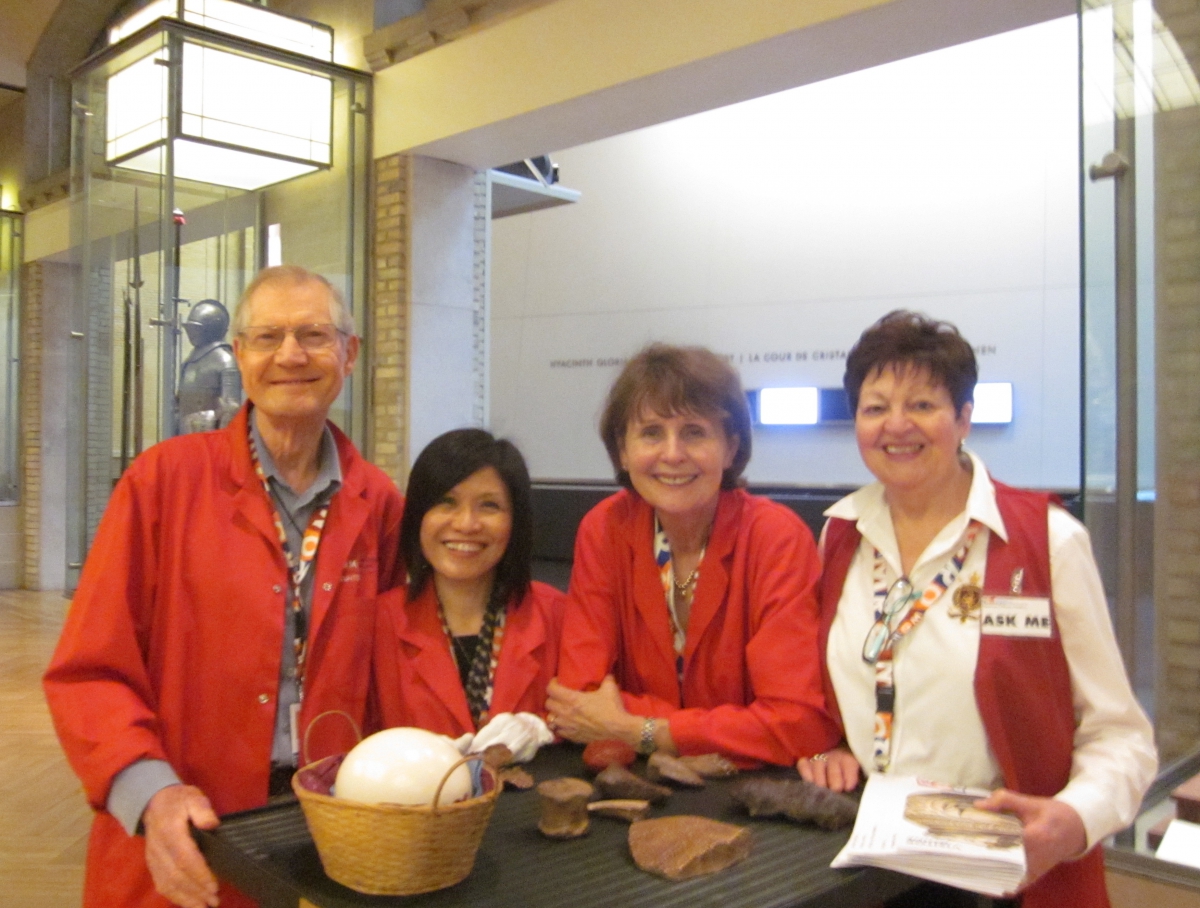 DMV docents lead daily Museum Highlights tours of ROM galleries.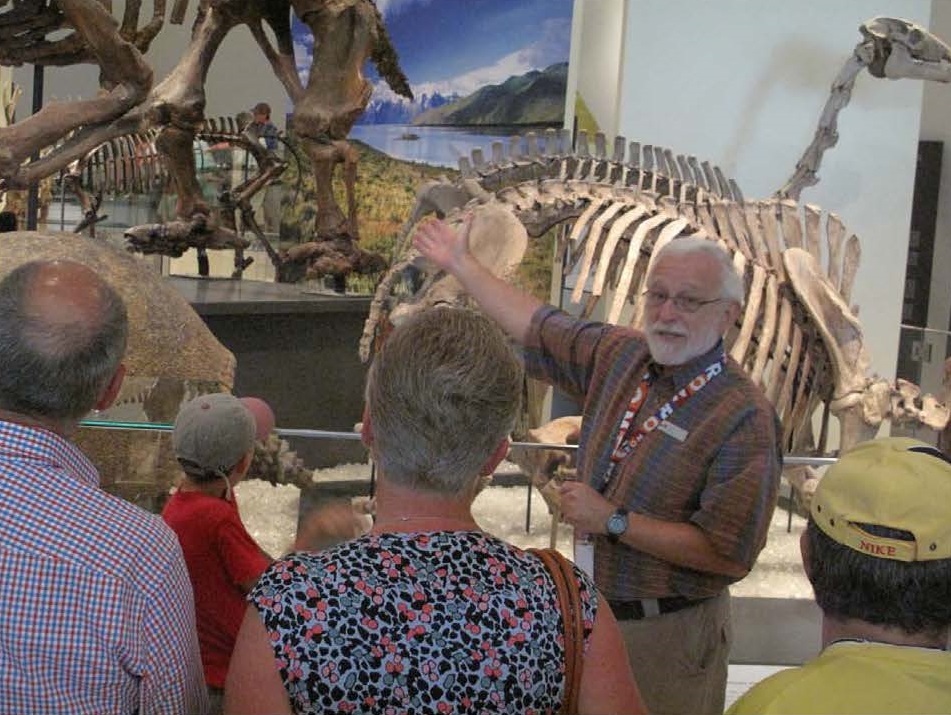 The Guides du ROM provide guided tours in French.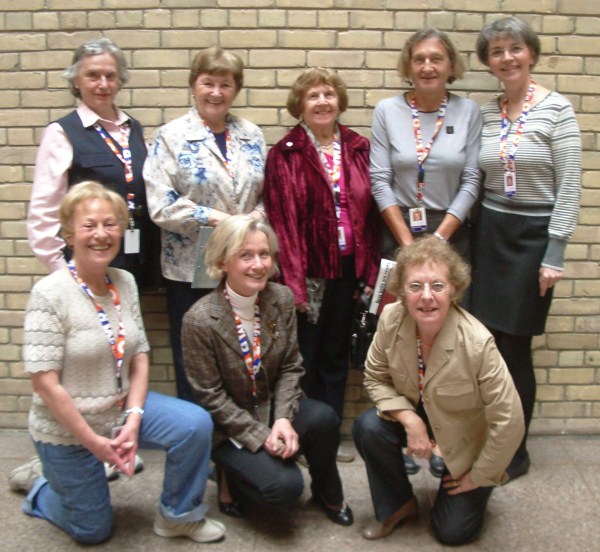 Explore Toronto with ROM Walks led by DMV volunteers!