Museums and Climate Change: Two Easy Steps and One Provocative Move
Posted: December 2, 2015 - 10:05 , by
royal
Our world leaders converged on Paris yesterday for the 21st Conference of the Parties to the United Nations Framework on Climate Change, or #COP21. During the opening ceremonies we heard from the top dogs, including US President Barack Obama, UK Prime Minister David Cameron, Canadian Prime Minister Justin Trudeau and China President Xi Jinping. None of them explicitly called out to the museums of the world, but certainly we are ALL implied in the action required to battle our rapidly changing climate.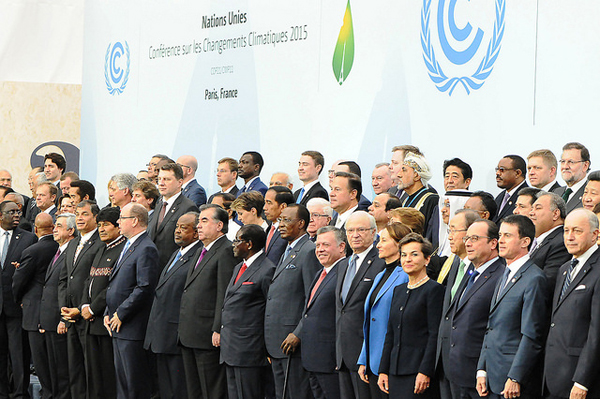 If museums were specifically called out (which may still happen over the next 10 days), what might have been said? What are museums doing to help reduce global greenhouse gas emissions? What role do museums play in this 'the biggest issue of our generation'? Can they do more?
Below are two things that museums do well, and that they should continue to do more of, as well as one thing that few museums do but that could be a game changer if we all did.
1) Storytelling and Education
About 10 million people visit a museum in Canada and millions more visit museum online annually. There are about 2,000 museums in the Canada, and many attract well around one million each year. At the ROM, we welcome more than 100,000 school children annually. The sheer numbers of people interacting with us is staggering.
Our exhibits and galleries tell the stories of our natural and cultural heritage, and our people and programs bring these stories to life in real-time. Our audiences are varied, from families and children (the next generation) to politicians and industry leaders - either on their own time or as part of photo ops - to new, diverse audiences from all major metropolitan areas like Chicago, Toronto, New York and Los Angeles. Most people leave a museum more informed about something, and if we make the effort, that something could be climate change.
So, we are a source for understanding the world, and as a part of this we provide facts about how the climate change predicament came to be.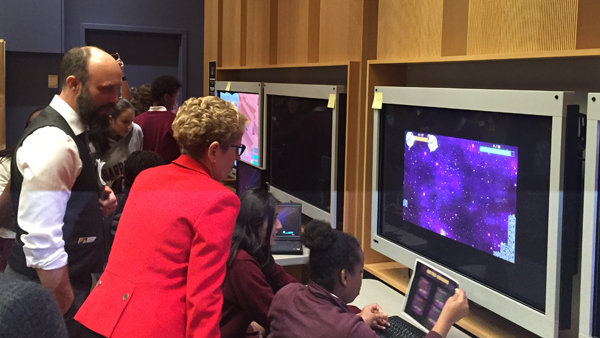 2) Collections and Research
The Natural History Museum in London holds some 80 million specimens, the California Academy of Sciences some 45 million, and as Canada's largest field research museum the ROM holds some 6 million specimens. Globally, our natural history museums are literally libraries of life and hold answers to questions not yet asked. Monitoring a changing climate and predicting future scenarios will require these BIG DATA.
UK museum data has shown that "beautiful British orchids" are blooming earlier and in some instances will likely become locally extirpated. The American Museum of Natural History demonstrated the link between Indigenous knowledge and their narratives, with historical climate data, where the two mirrored one another. At the ROM, our collections and scientists have shown that some freshwater fish populations are moving north in Ontario, and for the first time we have recorded biting black fly species on the Arctic archipelago, all in response to a warming world.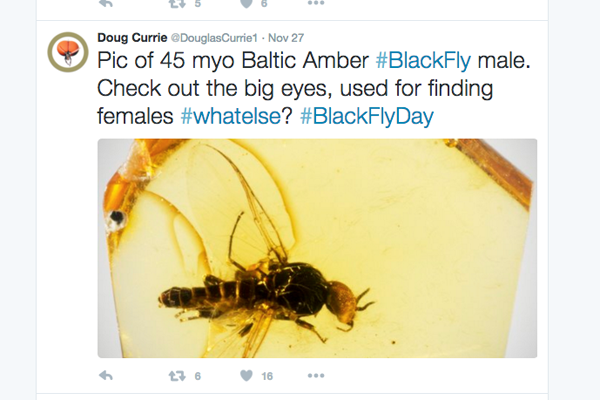 So, we're an incredible source for and repository of BIG DATA. And we're willing and happy to share this with everyone.
3) Advocacy and Carbon
Most museum mission statements include the words "education" and "research". Indeed, that is a definitive role we play, and we do very well on these fronts. But in a time of scientific consensus on climate change, and during a critical period where global acceptance and action is absolutely necessary, can and should we do more?
Here are a few things for museum directors and their boards to consider:
Build exhibits of the future - The stories we tell often reflect our history, be it natural or cultural. But we know a great deal about what our future may (or may not) look like and our audiences are very intrigued to visualize these scenarios. It will be interesting to watch the new "Climate Museum" in New York come to life http://www.climatemuseum.org/, with its plans to illuminate through art and science a world very different from our own. All museums should and could infuse predictive models as part of the stories they tell, and our audiences will appreciate it.

Consider our carbon footprint - Re-thinking our carbon-based partnerships and endowments is an important first step towards lessening our individual carbon footprints. Museums are big buildings, often in a heritage state, and certainly contribute significantly to our communities overall greenhouse gas emissions. At the ROM, we are presenting our first "carbon neutral" exhibit - the Wildlife Photographer of the Year - which is powered with 100% clean, green energy from our partners at Bullfrog Power. This is a first step towards embracing alternative sources of energy at the ROM.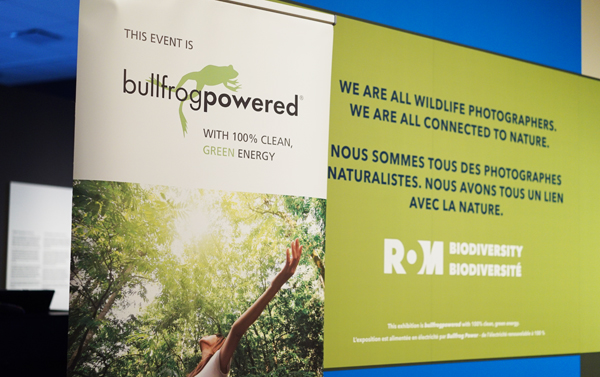 Programs with an edge - Few if any museums provide a platform for creationists in programs about evolution. We no longer debate this, we tell and teach it. The same should be true for climate science. Certainly there are component parts of the science which require more research, but the fundamental premise remains sound that human life has altered the atmosphere and is the primary cause of climate change. In 2013 the ROM hosted a mock trial of David Suzuki for the (mock) posting of his Climate Manifesto that called for an end to fossil fuels, and where his charges were sedetious libel: https://www.rom.on.ca/en/about-us/newsroom/press-releases/the-trial-of-david-suzuki
This was a theatrical performance - an education meets entertainment event. So why then did the ROM receive negative press for this, and why are more museums not doing the same sort of programming? Are we nervous about detracting from our audience base?
Museums must be on the cutting edge of the climate change conversation if our increasingly savvy and educated audience is to remain dedicated to our voice.