Mummies, mummies, mummies!
Posted: July 19, 2013 - 14:00 , by
royal
Ancient Egypt weekend was all about mummies, mummies, mummies...and more! Here are some of our favourite activities from the weekend that you can do any time, at home and at the ROM.
Our experts Zoe and up-and-coming Egyptologist Sarah displayed two mummy hands: a linen-wrapped hand and an unwrapped hand that arrived at the ROM around 100 years ago. Kids got up close and asked questions like "Why were the hands so small?" Two reasons: 1) Egyptians were smaller than we are today because they were not as well fed, and 2) When our mummy hands were preserved with a salt called natron, they dried up and shrank. If you'd like to make a "mummy" at home, try our apple mummification experiment.
Ancient Egyptians wanted to preserve their bodies to house their souls. In their tombs, they included everything they needed in the afterlife, including their animals. Cats were among the most important animals for the Ancient Egyptians, since they were great hunters of pests and were connected with the goddess of protection, Bastet. To get our guests wild about cats as the Ancient Egyptians, ROM Ancient Cultures intern Katherine designed a cat mummy mask that you can make at home. Get some cardstock, scissors, pipe cleaners, a popsicle stick, tape, and markers. Ancient Egyptians loved colour so get creative!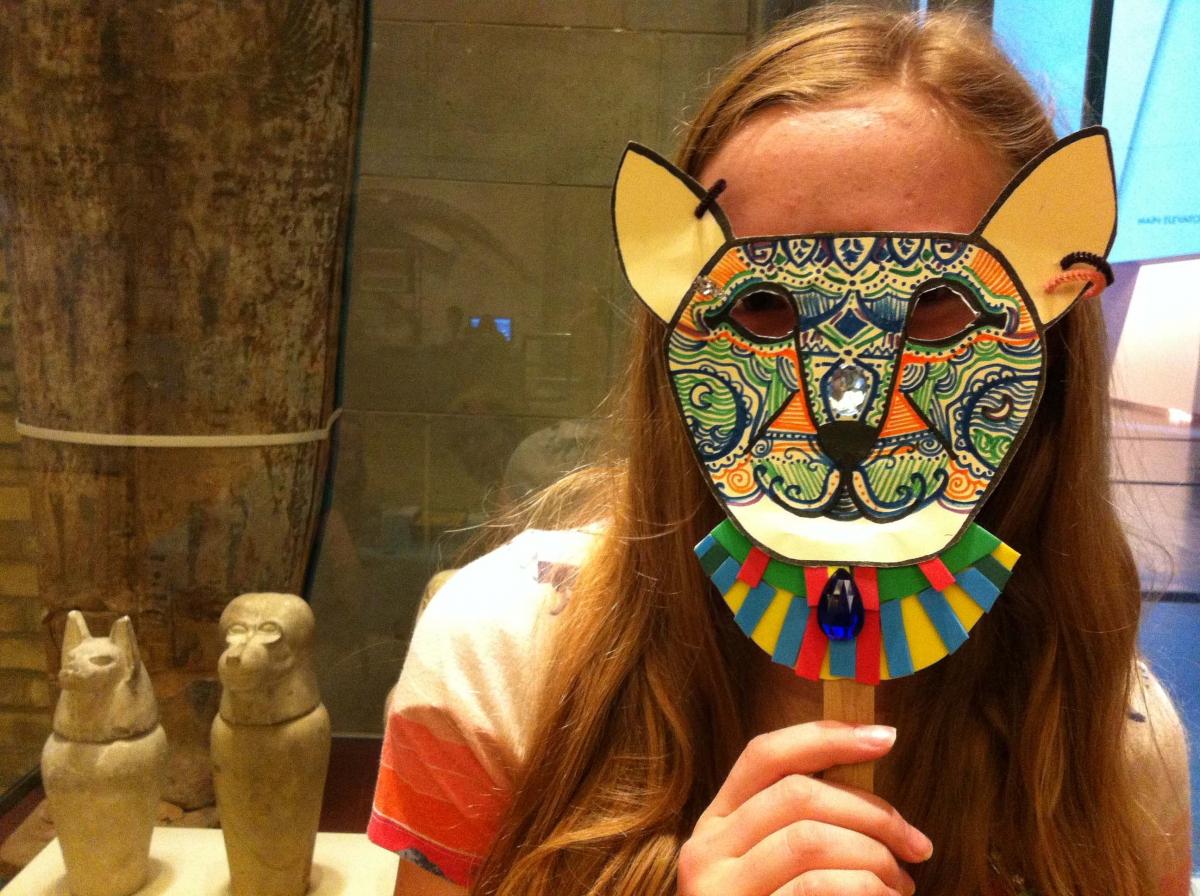 There was so much more going on during the weekend, including exhibit talks by ROM experts, crafts, storytelling, and hands-on activities. We hope to see you here at the ROM for future Family Fun Weekends! Meanwhile, try out our family-friendly gallery hunts next time you're visiting the ROM: Giddy for Gods and Goddesses and Mummy Mysteries.
By Katherine Ing and Sarah Lindsay
ROM Ancient Cultures Interns