Bringing the Streets to Life: ROM Walk - Amanda Hunter
authored by Amanda Hunter
I am usually on my way from "A to B," concerned with the destination and too busy for the journey. Like all young Torontonians I happen to have an incredible ability for spontaneity; when extra time shows its face we take it before it's too late. Sunday afternoon led me to take such a spur of the moment guided tour that has reopened my eyes to the beauty and magic of Toronto's history.
They call it a ROM Walk, and it's unbelievable that it is free; but free it is. Organized by the volunteers of the Royal Ontario Museum, they are offering 40 free walks of 11 neighbourhoods to anyone interested in attending. There isn't even advance notice needed. Someone who is interested can simply show up and a ROM tour guide will take them under their wing and show them some of the oldest or most interesting streets and buildings in Toronto. The brochure online said, "just look for the blue umbrella." I was unsure in what way this umbrella would make its presence known to me.
As I jumped out of a streetcar there was an unavoidable sight of a blue umbrella being held by a man on the steps of Little Trinity Anglican Church. How silly I was to be skeptical of finding the blue umbrella.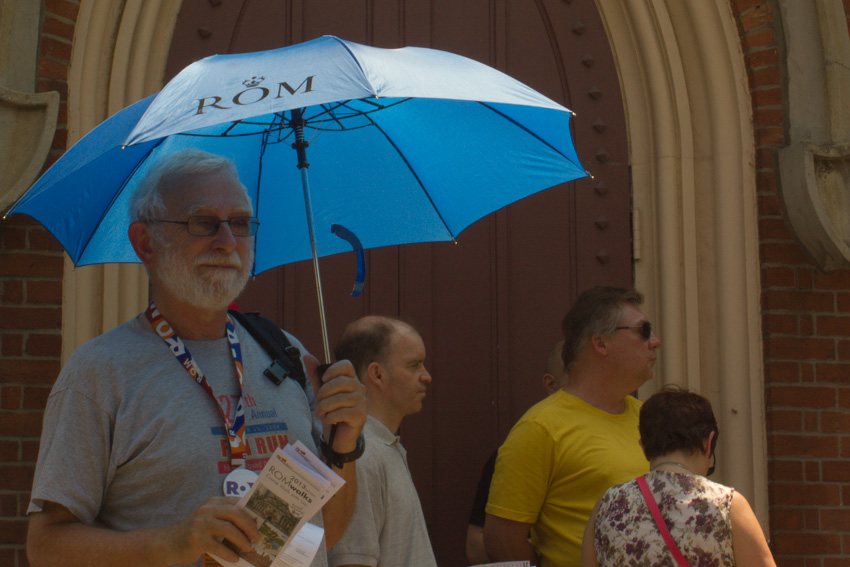 ROM Volunteer Guide: David Grafstein.
There was a healthy turnout of interested people, and more than enough ROM guides to take multiple groups. My guide was Elizabeth Miller. She was a gem. The tour I participated in was called, "Whiskey, Wharf and Windmill." It started at the base of the oldest standing church building in the City of Toronto, and I had no idea that this gothic revival church in front of me was so important. As Elizabeth began to unravel her knowledge on the eager crowd, I felt as though I was being transported to the year 1843; the year the church was built, and the year of rugged horse and buggy.
And for me at least, the rest of the tour took place in the 1800's. We witnessed many surprising landmarks both residential and industrial that were reworked and adapted. They are still a part of our city. We discovered where the foundations of Parliament once lay, and we walked where Lake Ontario once splashed our wharfs.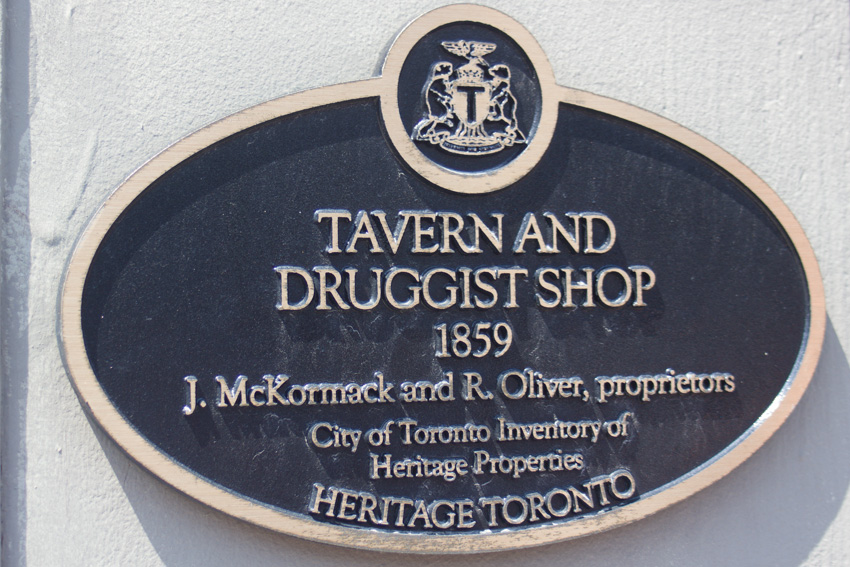 A plaque on one of the heritage buildings in the tour- which building? Take the tour to find out!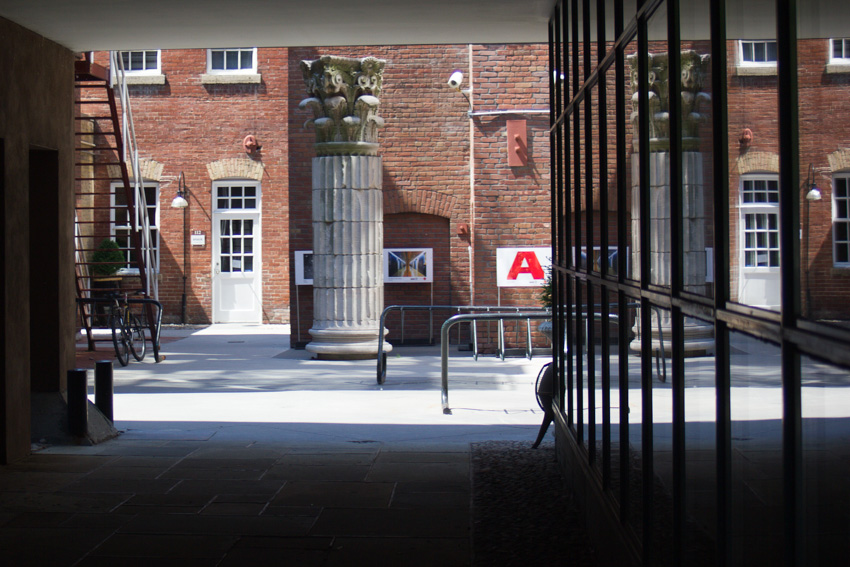 A sight to see by the Esplanade
Finally the tour ended in the enchanting distillery district, where once upon a time whiskey was 20 cents a quart.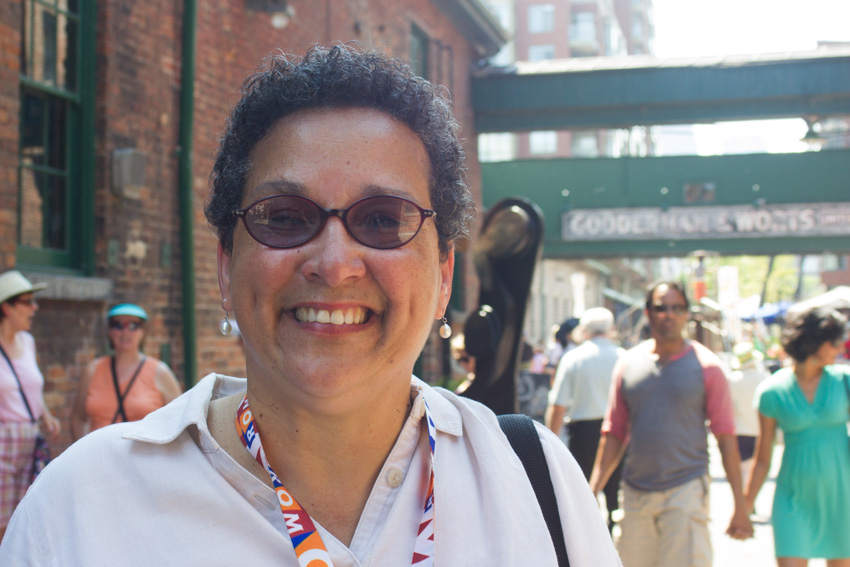 Elizabeth Miller, our amazing ROM Walk guide
The tours take place on Sundays and Wednesdays, and never take more than 2 hours from start to finish. I was so surprised at how many treasures were tucked away into just a few streets, and how the tour had brought these buildings to life for me. I settled into a café with this thought on my mind while the jazz music played in the background and the sun began to court the horizon.
All Sunday walks start at 2:00pm.
All Wednesday walks start at 6:00 pm.
All walks are free unless otherwise specified.
Private group walks available.
Call 416.586.8097 for more information.