At the Heart of the Museum: Samuel Hall Currelly Gallery Floor Restoration
Categories:
None | Comments () |
Comment
The majestic Samuel Hall Currelly Gallery, built during the Museum's 1933 expansion, connects the 1914 Philosophers Walk Wing to the 1933 Hilary and Galen Weston Wing on Queen's Park. Many upgrades and modifications have enhanced the gallery's role as the visitor's orientation space to the Museum and our collections – It's most recent addition includes the restoration of the 1931 white oak floors from the former Armour Gallery. The new instillation, a project lead by Brian McCrady and Dave Hollands, was designed to respect the intention of the original designers and architects, perhaps even Charles Trick Currelly himself.
If floors could talk – from the thousands of visitors who walk through Samuel Hall Currelly Gallery each day, to the long list of programs, installations and events that have taken place in this space, it is truly one of the city's greatest rooms and the heart of the Royal Ontario Museum.
"I'm thrilled that we are able to represent one of the buildings heritage assets though this project. It's even more special that we were able to do it during our Centennial Year. With the 1931 floor restoration, we can remember the past and look forward to the future with floors that will withstand generations to come."
– Dave Hollands, Head of ROM Creative.
In light of our Centennial Year, a 100th Anniversary pure silver coin was placed in the pocket of the cement underlay with a special note written by ROM Director and CEO, Janet Carding. This historic cache commemorates the ROMs role in connecting people and communities across the globe for 100 years. The coin and note are now buried under the Floors in Currelly (see images below).
Samuel Hall Currelly Gallery Floor Restoration Project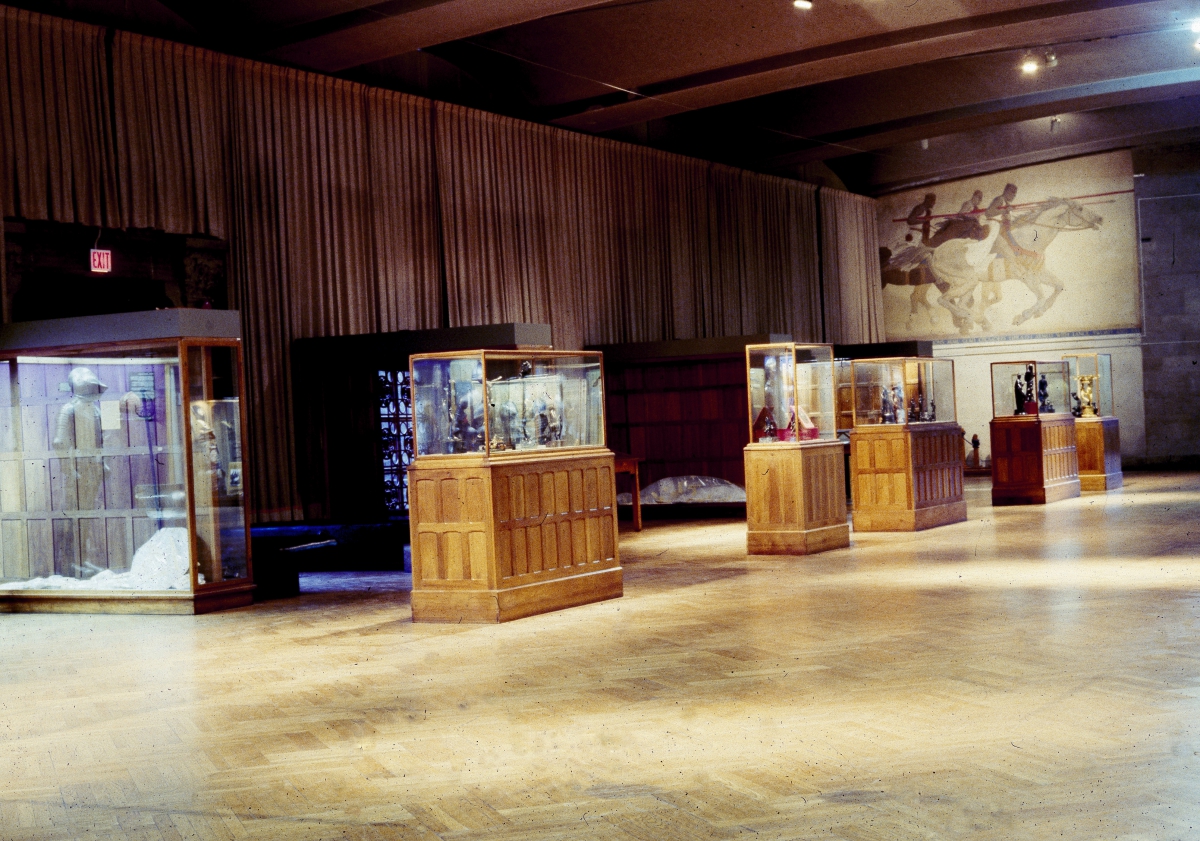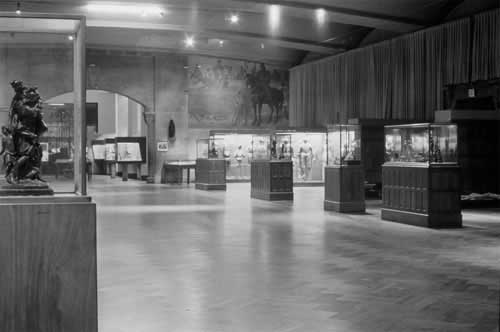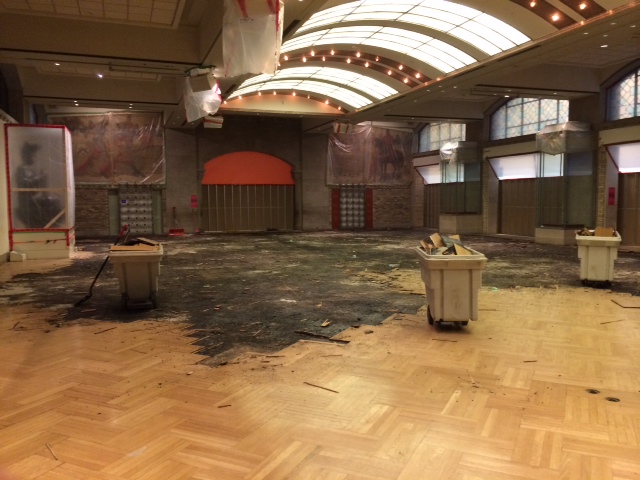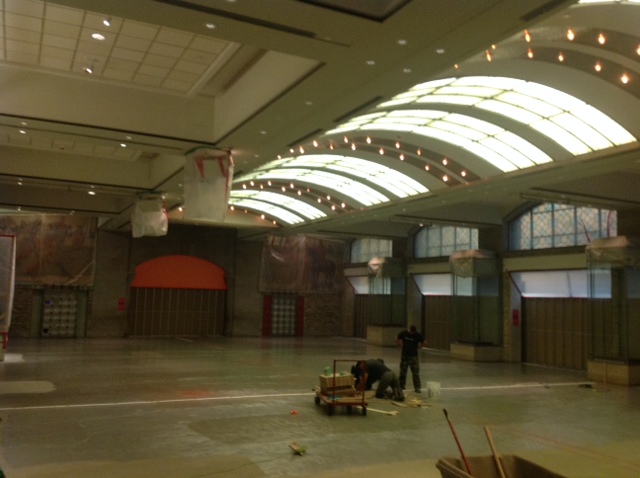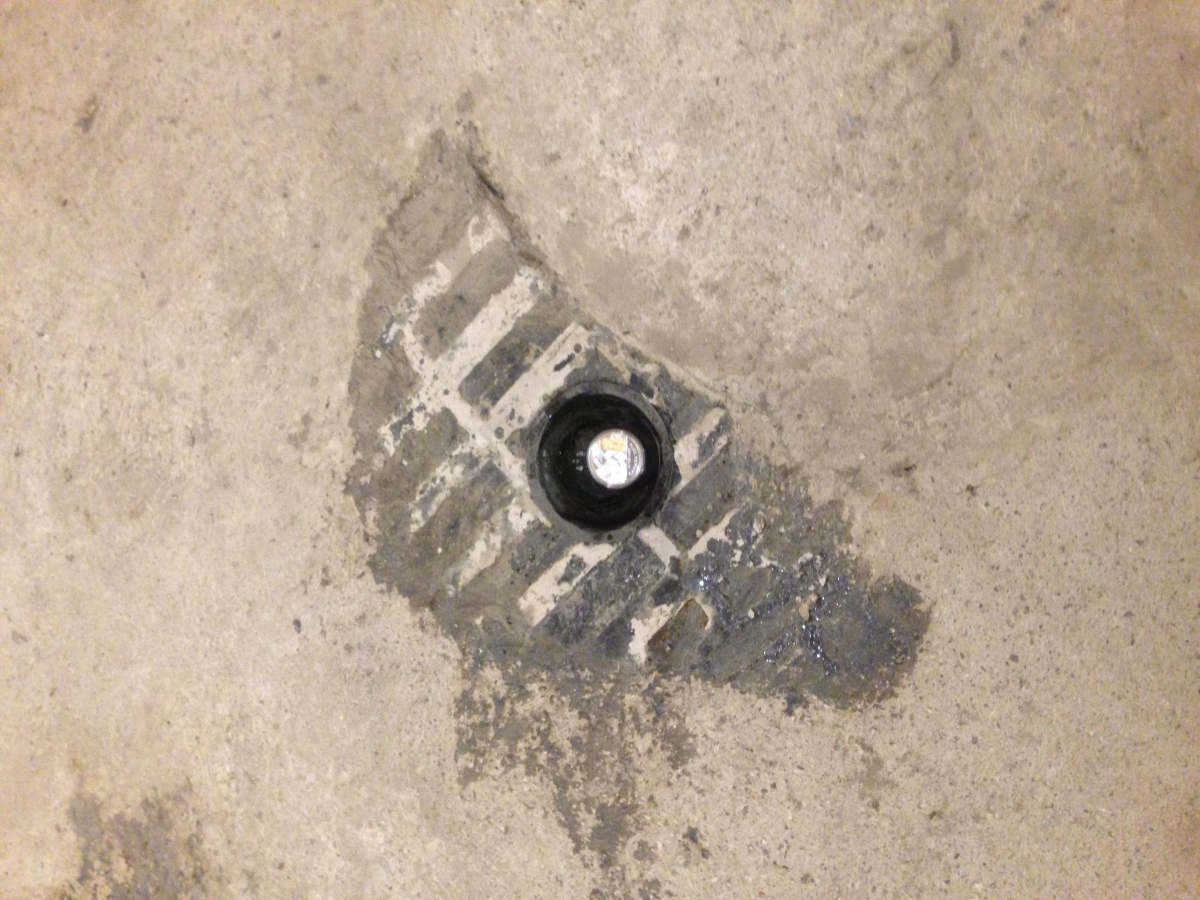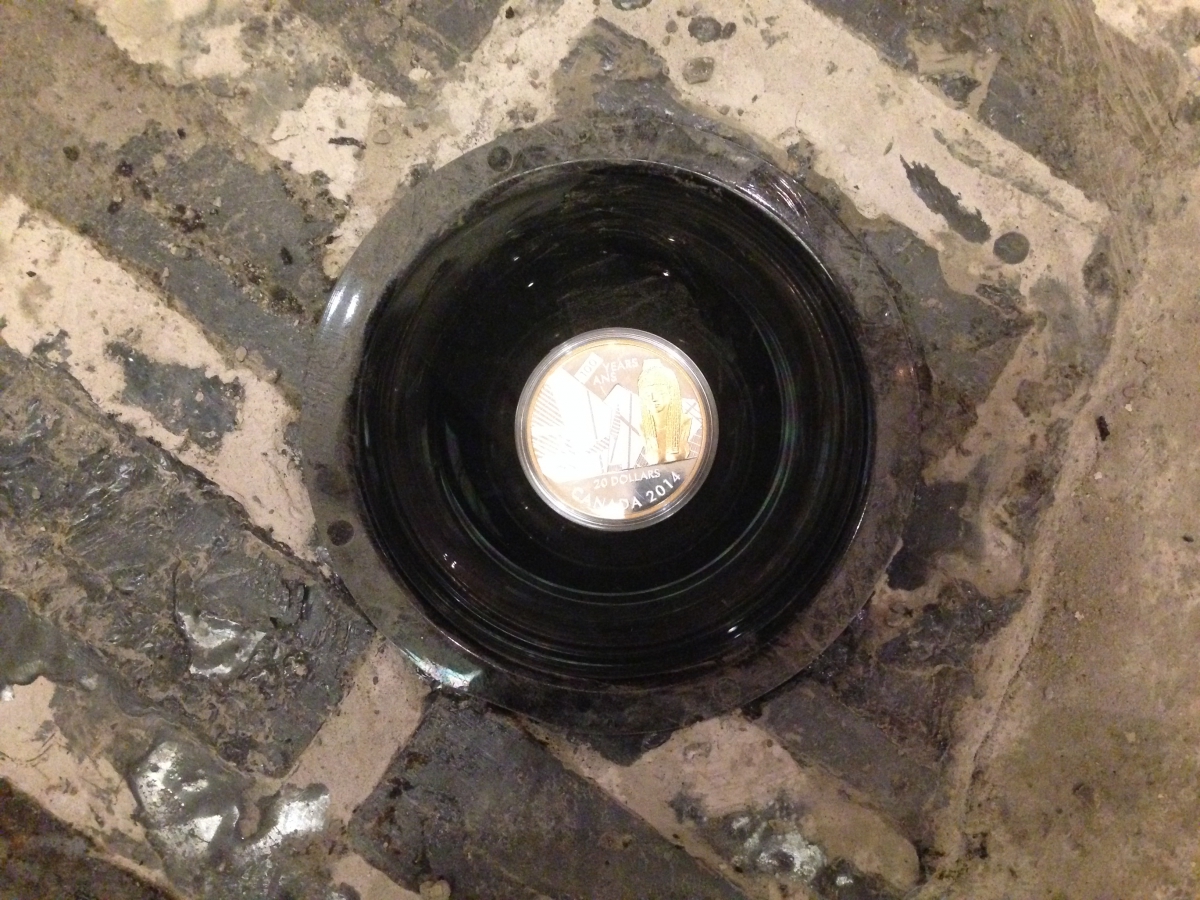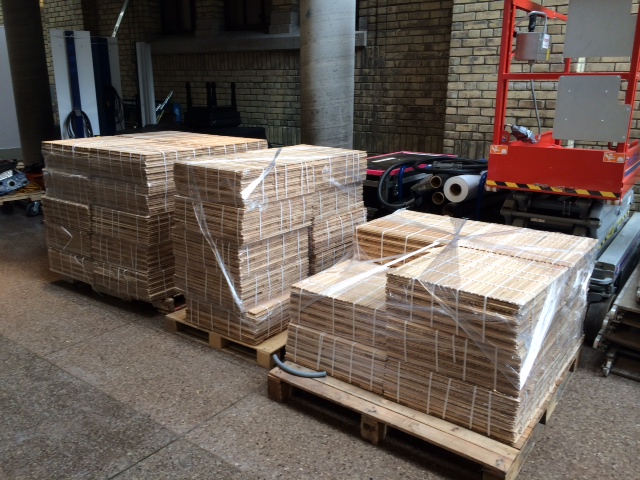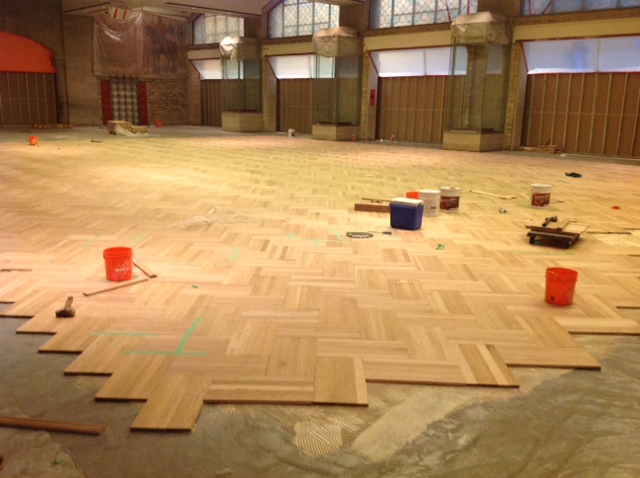 Be sure to check out the finished project on your next visit!