A bird in the hand... by Mark Peck, Ornithology Technician, ROM Biodiversity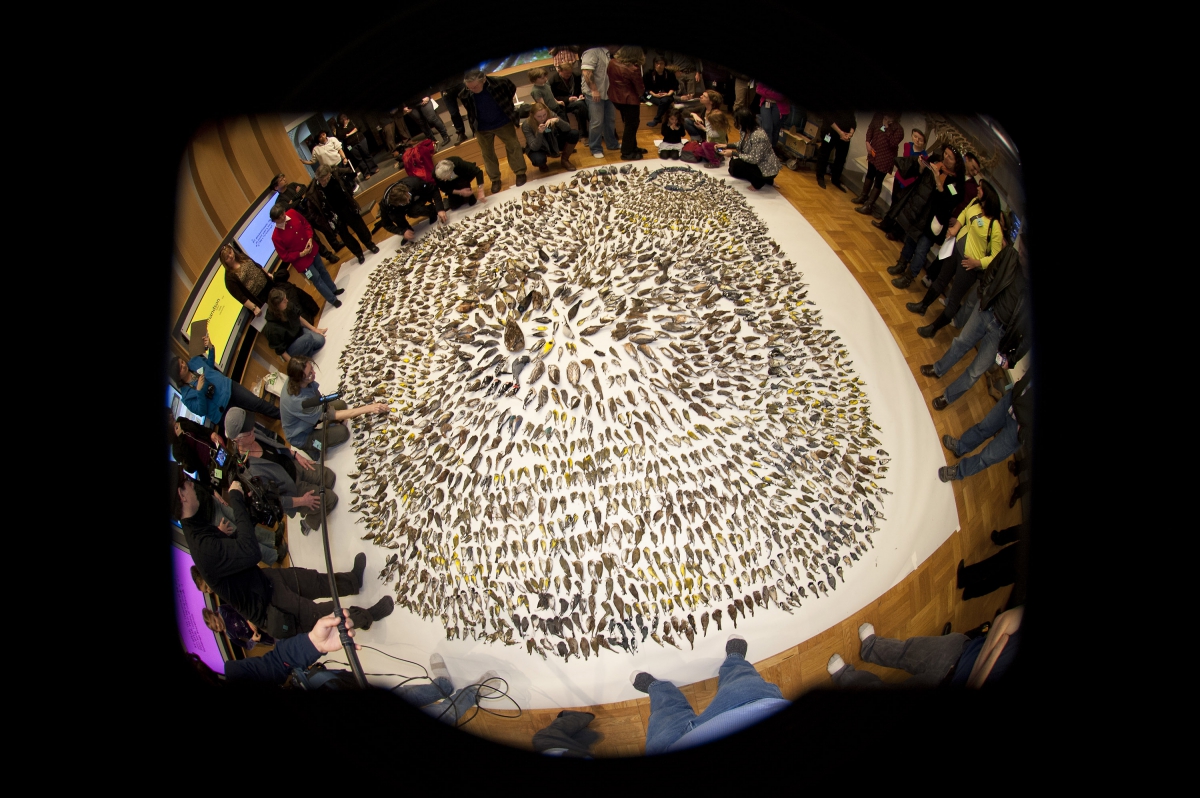 During spring and fall migration, thousands of birds die due to collisions with buildings in the Greater Toronto Area. Through the dedication of the Fatal Light Awareness Program (FLAP) and its volunteers, injured birds are rehabilitated through the Toronto Wildlife Centre and the dead birds are brought to the Royal Ontario Museum (ROM). One spring day each year, for about two hours, the frozen birds are laid out and displayed for the public and media as a poignant reminder of the problem. Fortunately, the story does not end here. After the display is completed the afterlife of the specimen begins. ROM staff carefully scan through the specimens looking for birds that may be added to our galleries (Life in Crisis: Schad Gallery of Biodiversity), our permanent research collections or, with the support of Environment Canada, are made available to other government and non-government agencies for their research and educational programming. By the end of the year, most of the specimens have found a new home.
Recently developed programs like Lights Out Toronto and the Bird Friendly Development Guidelines (http://www.toronto.ca/lightsout/guidelines.htm) along with efforts by architects and property managers continue to result in further reductions in bird collisions. Congratulations to the staff and volunteers of the Fatal Light Awareness Program (http://www.flap.org/commercial.php) for their 20 years of perseverance and devotion.