An Afternoon With Weird Science at the ROM's 80-Year-Old Camp
Guest blog written by 2018 Environmental Visual Communication student Michael Berger.
Under the fluorescent museum lighting, in a pristine, white hallway a group of kids ages six to seven begin their experiments. The investigations start with looking, then touching, then smelling, tasting, scratching and even drawing with rocks and minerals.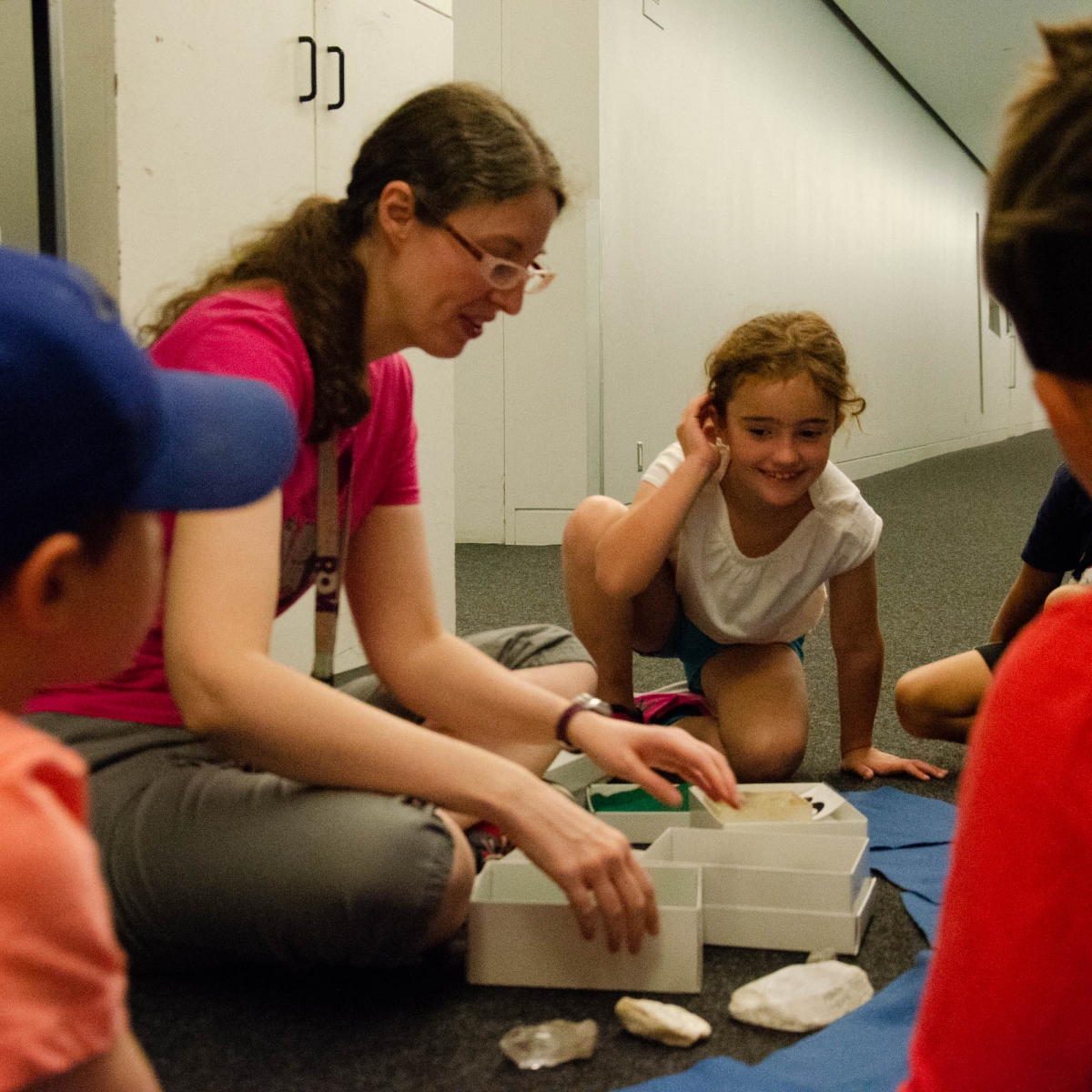 These kids are members of the Weird Science group, part of the Royal Ontario Museum's Saturday Club. Saturday Club, and the related Summer Club, have been a staple of the museum for 80 years, fostering the creativity and development of many of today's staff, artists and scientists.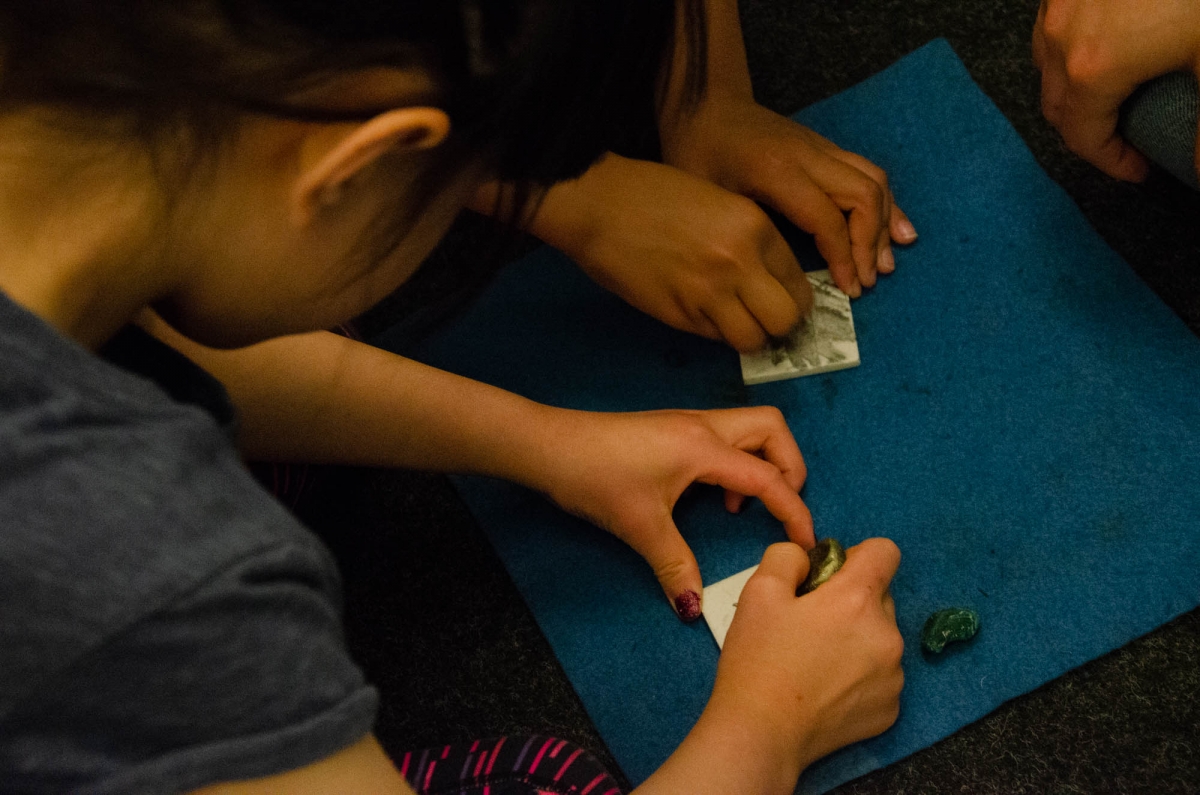 Facilitated by volunteer councillors and a compelling teacher, Bethany Kempster, Weird Science explores new scientific topics each week through activities and storytelling. Each class contains a lesson, a tour of one of the galleries and an art activity.
Yesterday Weird Science began with painting clay snakes, during which topics of discussion included dinosaurs, geography, and the functions of muscles and bones.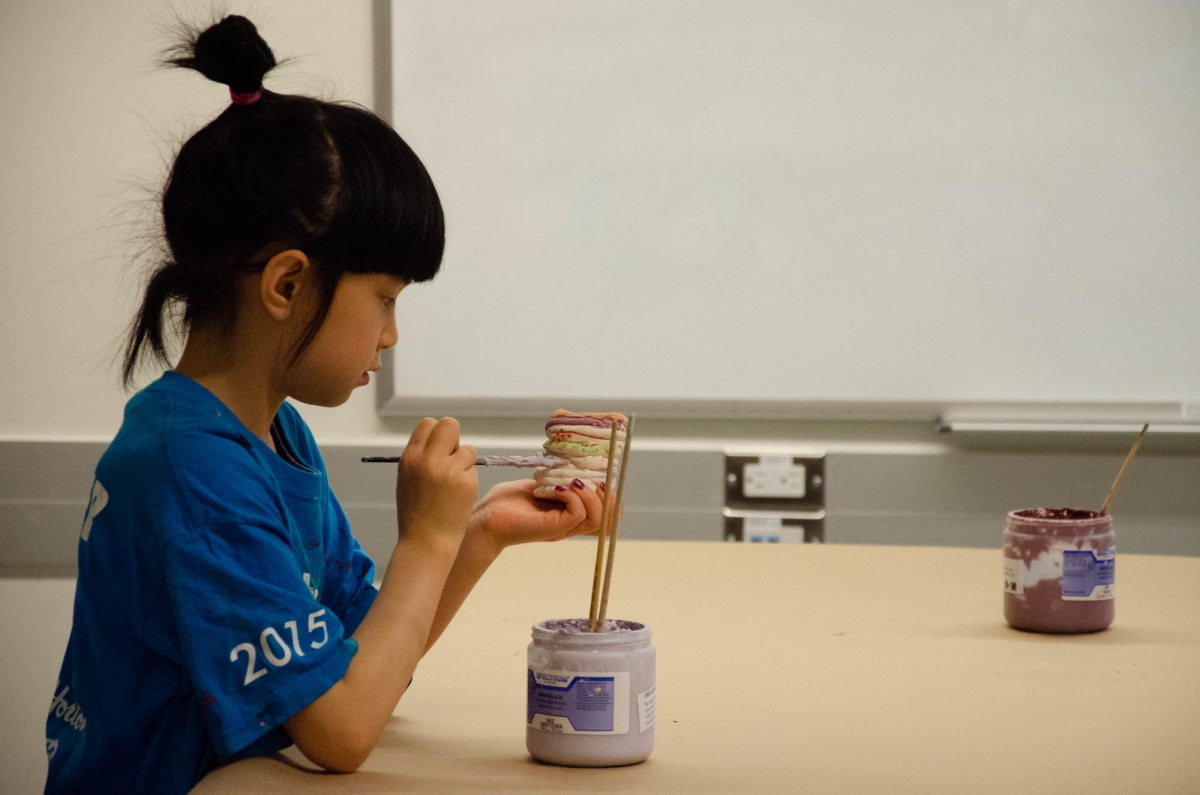 The lesson portion is no less interactive. Bethany never simply tells her students a fact, instead, she asks them questions and prompts them through the process of discovering the fact themselves. Most of the time these young scientists don't need any help answering her questions, they are bright, enthusiastic and full of knowledge.⠀
In the gallery, interaction with rocks is limited to visuals, but with the help of storytelling, their earlier experiments and a small scavenger hunt the kids are just as enthralled. On their quest, they find glow-in-the-dark rocks, which leads to a lesson about ultraviolet radiation. A lesson, Bethany admits that will not be taught in school until grade 12.⠀
Leaving Saturday Club, I couldn't stop thinking about how important programs like this are. So much of school is spent sitting still, listening to facts and writing them down. Unfortunately, that's not how most people learn. Experiencing science in an engaging way from a young age has a lasting impact. I know this because I lived it. Programs like these create a generation that cares about our planet, and we need that generation now more than ever.
For 80 years, Saturday Club is one of the city's most creative and diverse camps and offers an exciting array of fun, activity-based programs inspired by the collections and research of our world-class museum. The ROM's fascinating galleries, authentic artifacts and outstanding professional staff guarantee that our camp experience will be hard to beat. Learn more HERE.