Game Jam 2014 - A Revolutionary Success
The 2014 ROM Game Jam, "The Evolution Revolution" took place over the weekend of August 8-10 and was a huge success. Teams of gaming enthusiasts, programmers, musicians, and visual artists worked together to produce more than twenty fantastic game concepts, all inspired and informed by ROM resources relating to the "Evolution Revolution" theme. From games where the player must try and keep a tundra ecosystem alive, to another that involves comparing butterfly genomics, to another where players excavate dinosaur fossils, all of the games brought different aspects of the museum, its research and its collections to life in a fun, new way.
Check out the photo essay and video production below by Environmental Visual Communication students Vincent Luk and Justine DiCesare for the highlights of this year's Game Jam.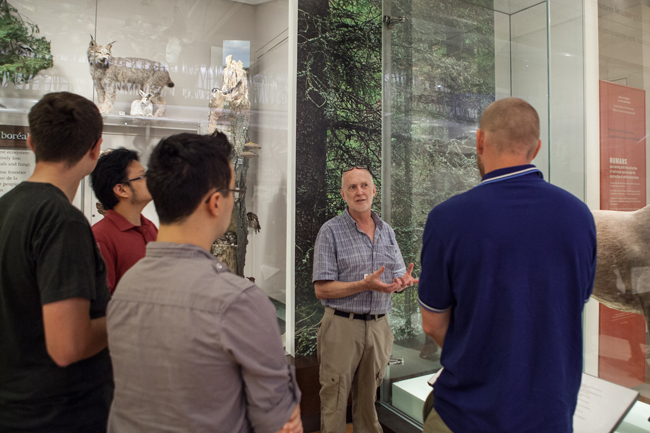 Doug Currie, Senior Curator of Entomology at the ROM gives Game Jam participants a tour of the Schad Gallery of Biodiversity. Photo by Vincent Luk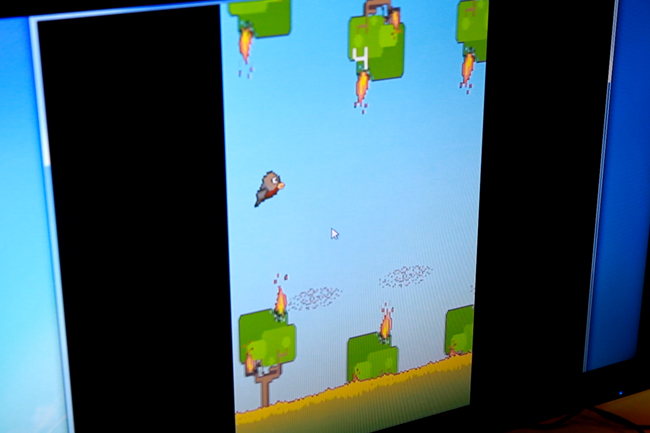 "Pigeon Passage", a demo game created by U of T Students depicts the decline and extinction of the Passenger Pigeon, and was playable during the Game Jam weekend for ROM visitors. Photo by Vincent Luk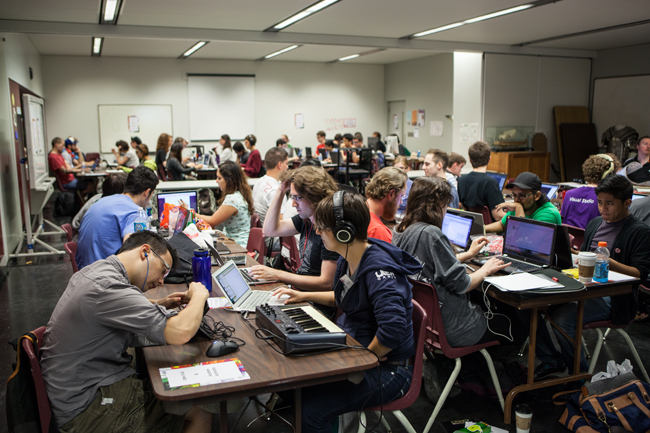 Game Jam participants had 72 hours to design and create games acording to the theme "The Evolution Revolution". Photo by Vincent Luk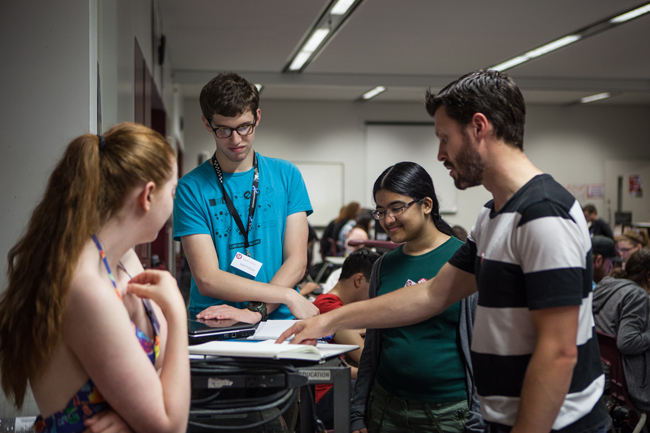 Aaron Phillips, Program and Gallery Coordinator for the ROM's Centre of Discovery for Biodiversity answers some questions about dinosaurs. Photo by Vincent Luk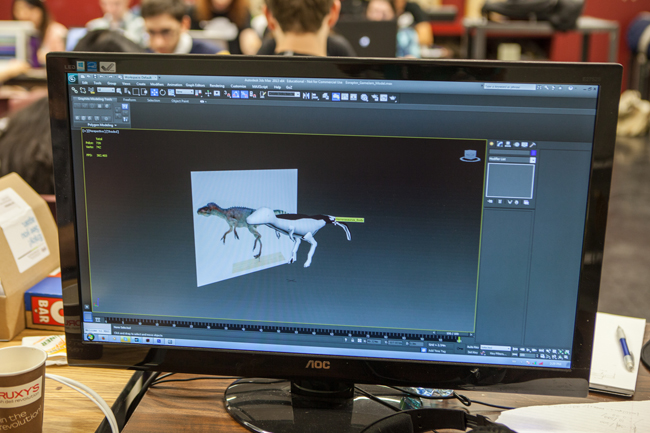 A Game Jam participant creates a 3D model for their game on the evolution of dinosaurs. Photo by Vincent Luk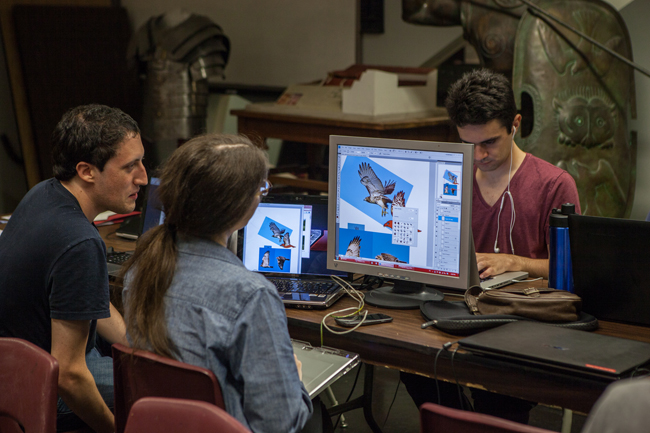 A team discusses the finer points of designing a realistic red-tailed hawk for their game. Photo by Vincent Luk
SPECIAL NOTICE
We are currently experiencing intermittent issues with our voicemail system. We thank you for your patience. If you are trying to leave a voicemail, please email your question to info@rom.on.ca and we will get back to you as soon as possible.